The 2019 Superbike World Championship is counting down towards the fifth round of thirteen, this time at Imola, on the iconic urban circuit that continues to write important chapters in the history of modern-day motorsport.

After eleven wins in eleven races, record-man Álvaro Bautista will take to the track this weekend with a firm grip on the championship standings. Even though the 34-year-old Spanish rider has never actually raced at Imola, he made full use of the one-day test organized by the Aruba.it Racing – Ducati team two weeks ago to gain confidence with one of the toughest tracks on the calendar, characterized by having a number of tricky up and down sections.

For his team-mate Chaz Davies, the Imola round marks a return to one of the 32-year-old Welshman's most congenial tracks, where he has won four times in the last three years, with two commanding double wins in 2016 and 2017. Last year however he was unable to do much against Rea and the Kawasaki, but after the positive outcome of the recent test, he is confident he can bring home a couple of good results.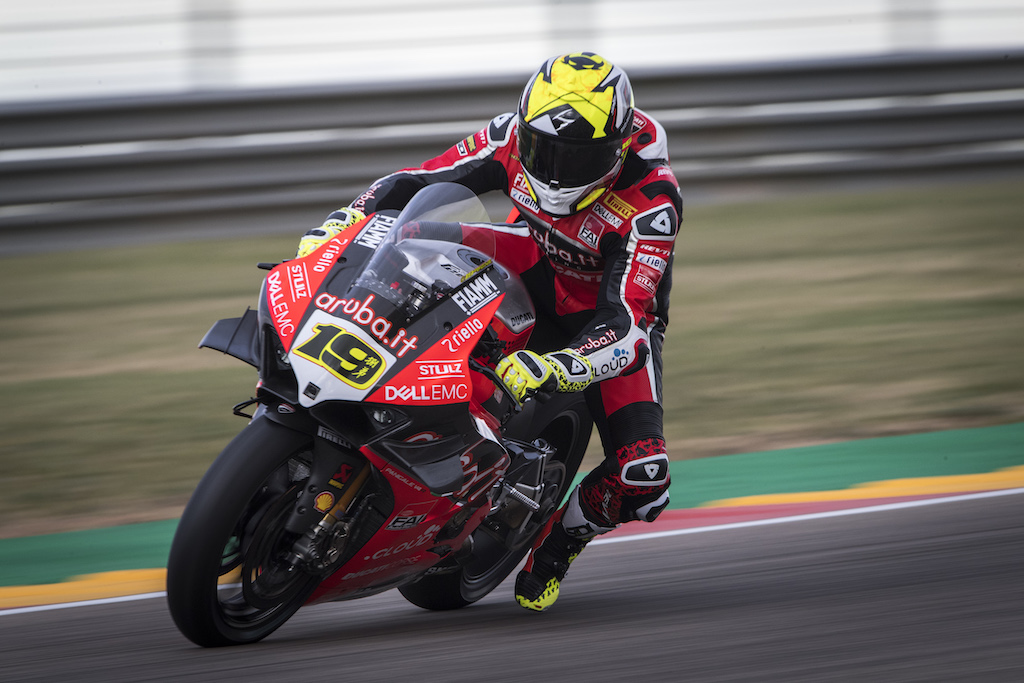 Out of 31 races held at Imola, Ducati riders have triumphed a total of 17 times, and on seven occasions they have scored a 'double'. Even though Davies, Carlos Checa (twice), Régis Laconi and Ruben Xaus have all scored two wins on the same day, the name that remains closely linked to Imola, because of that legendary duel with Colin Edwards back in 2002, is that of Troy Bayliss, who only won once here in 2006.

The Aruba.it Racing – Ducati team will be out on track on Friday morning at 10:30 CET for the first free practice session, while the weekend programme sees Race 1 at 14:00 on Saturday, the Superpole Race at 11:00 on Sunday, followed by Race 2 at 14:00.
Álvaro Bautista (Aruba.it Racing – Ducati #19) – 1st (236 points)
"Two weeks ago I had the chance to test at Imola, a circuit where I've never raced before. It was very useful because now I have a few more markers for the weekend race. The track is a bit 'old style': it's very narrow, with a lot of hard braking points, but it's got a nice combination of fast corners. All things considered, it's a fun circuit, even though I still have to interpret the lines better. It'll surely be a great weekend and we hope to arrive at the same competitive level we've had so far. For the Aruba team's and the Ducati factory's home race, we absolutely want to be and must be on the top of our form!"
Chaz Davies (Aruba.it Racing – Ducati #7) – 6th (76 points)
"I'm looking forward to Imola, it's the home race for the Aruba team and for Ducati. We've had two quite good weekends in succession now, so hopefully we can put together the best of what we learned there and in testing to put on a good race. I'm quite optimistic, because I'm starting to have a good feeling now on the bike. Historically Imola's been a good track for me, it suits me and my style but we can't rely on that because we need to keep working on our weaknesses with the Panigale V4 R. The people here are always so enthusiastic and winning at Imola is like nowhere else so that's the objective this weekend."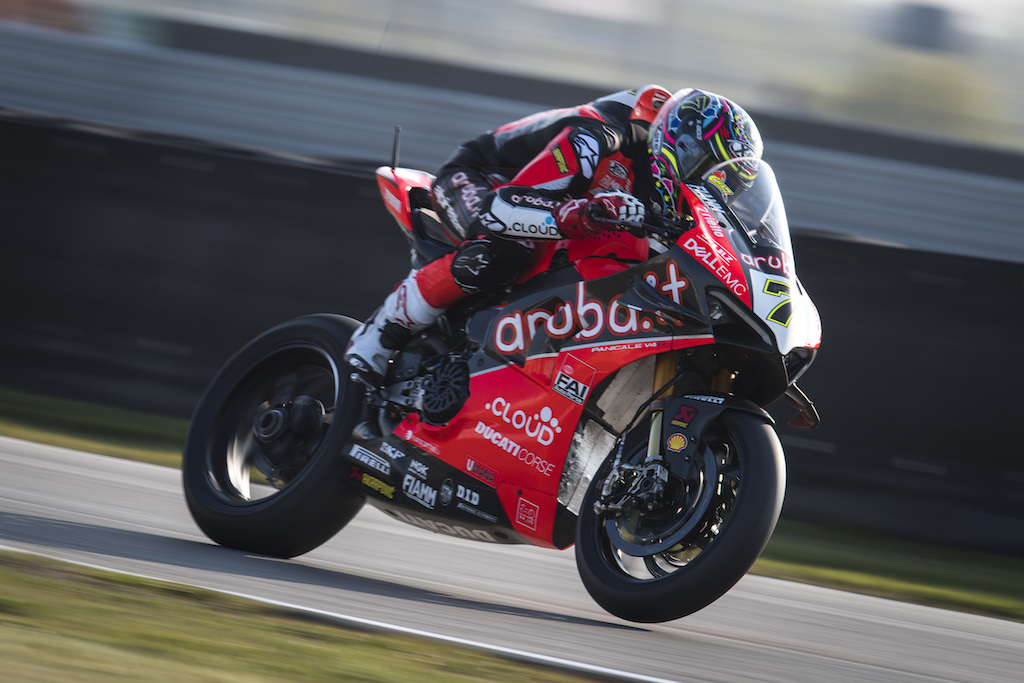 The Autodromo Internazionale Enzo e Dino Ferrari circuit
Over the last few seasons, Imola has become a permanent fixture in the World SBK championship calendar and the weekend always offers exciting races in front of an enthusiastic partisan crowd. The circuit goes by the name of Autodromo Internazionale Enzo e Dino Ferrari and the first stone was laid in March 1950, in the presence of Enzo Ferrari himself. For many years, it was the venue for the San Marino Formula 1 Grand Prix, but ever since World Superbike has been coming here, as it is a half-hour drive down the motorway from the Ducati factory in Borgo Panigale, Imola has become the home circuit for the Italian manufacturer and the grandstands are always packed to the brim with Ducatisti, ready to cheer on the team and its riders.

Circuit Record: Davies (Ducati), 1'45.598 (168.28 km/h) – 2016
Fastest Lap: Davies (Ducati), 1'46.393 (167.02 km/h) – 2017
Track Length: 4.936 km
Race Distance: 2 x 19 laps (93.784 km), 1 x 10 laps (49.360 km) 
Corners: 22 (13 left, 9 right)
Words and Photos: Ducati Media House