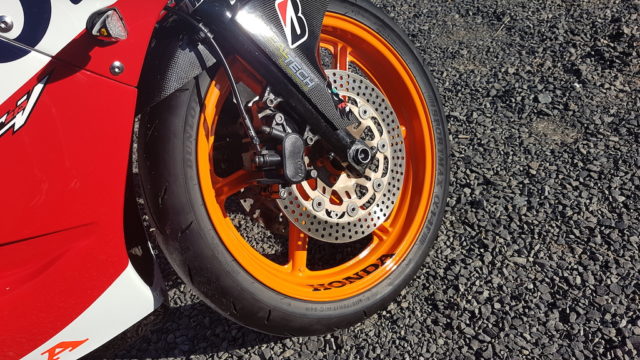 I recently had a chat with the guys at Forbes and Davies Ltd – the New Zealand importers and distributors of Dunlop motorcycle tyres – regarding their offerings for small bikes. My personal bike was in need of some new rubber, to which they suggested a set of their Dunlop Sportmax Alpha-14 tyres. 
The range of tyres for bigger bikes is massive, but for really good rubber in smaller bike sizes, riders generally need to do a little more investigation. Dunlop is widely regarded as experts in the small-bike tyre range, with their Alpha-14 tyres used in the Gixxer Cup (the entry-level Suzuki GSX150F specific racing class).
The Alpha-14's are road legal, with race-derived Multi-Tread compounds, silica for wet weather performance, and Fine Carbon for enhanced grip and abrasion resistance; they tick all the boxes in the hypersport category. But, best of all for me, they're available in the often disregarded 110/70-17 front and 140/70-17 (and 150/60-17) rear tyre sizes. Perfect for my little race replica 250cc screamer!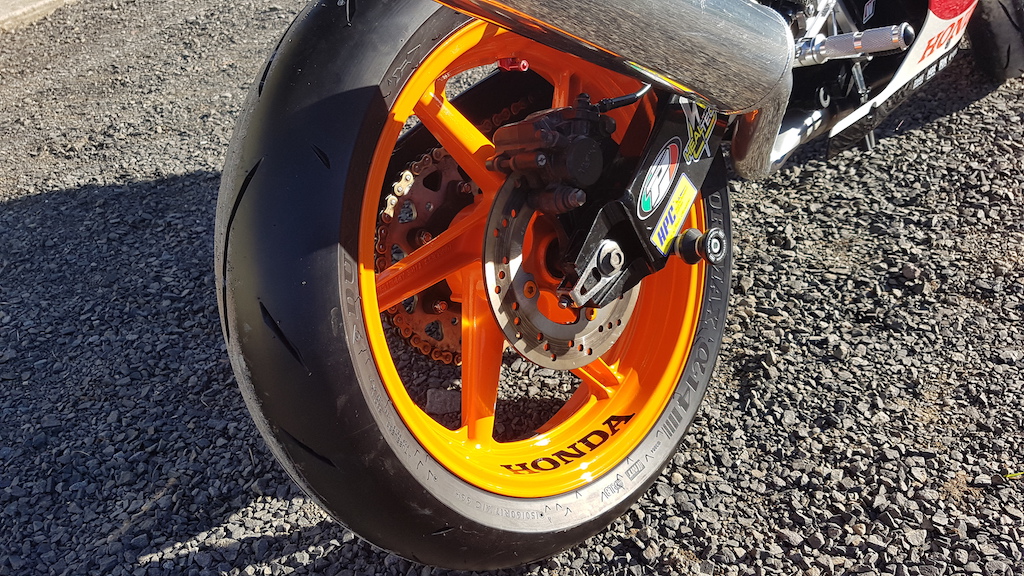 I've had Dunlop Sportmax Alpha-13's (the previous generation) on my Honda in the past, and they were about the best rubber I've ever used on the bike thus far. The Alpha-14's promise even more grip and feedback, with similarly minimal tread patterns and sharp profiles for more 'footprint' at lean than other tyres in their class.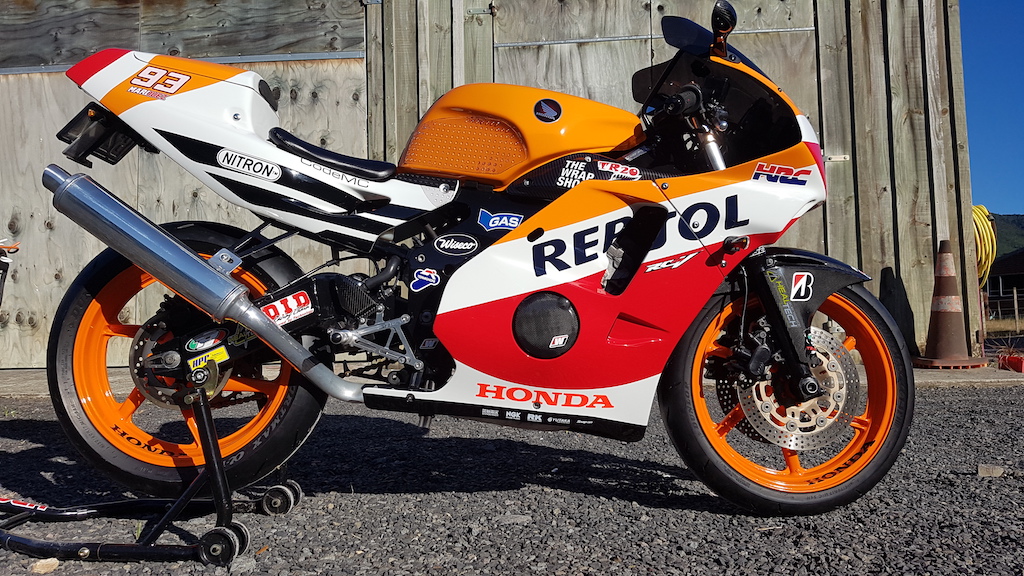 A couple of the LAMS-approved bikes we've had on test recently have had Dunlop GPR-300 tyres fitted from the factory, which we've pushed on the track as well as the road, and they are a very confidence-inspiring all-weather tread. The Alpha-14's are, by name, more hypersport oriented, and I've been told they'll handle even more punishment at the track without breaking a sweat. Suffice to say, I'm looking forward to seeing how they perform! Keep an eye out for a more in-depth review once I've had a chance to put some miles under them on the road, as well as out at the racetrack; we've got lots of exciting things happening in the next few months that'll involve getting the best out of these tyres.
Tester: Scott | Distributed by: Forbes & Davies Ltd |
Price (from): Front $251.32, Rear $331.16 | Check it: www.forbesanddavies.co.nz