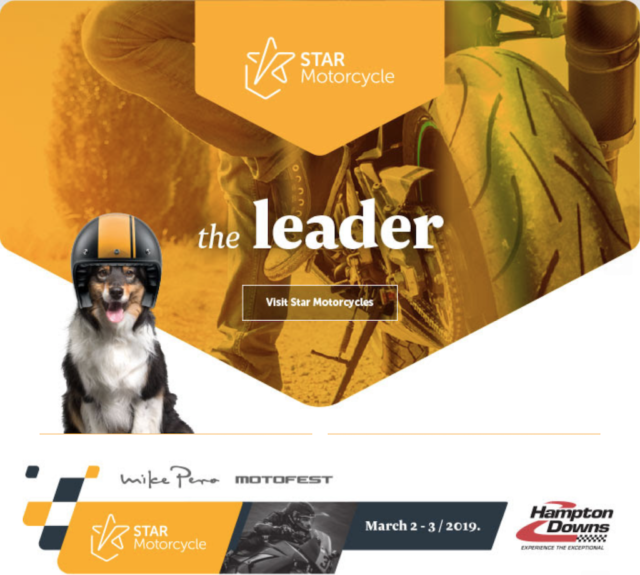 This is your chance to get up close and personal with past and present international motorcycle racing legends at what is fast becoming the country's premier motorcycle event, the annual Mike Pero Motofest.
A special Legends Garage will be on site where you can rub shoulders with racing legends and marvel at their racing machines. Race legends include the former MotoGP and World Superbike Championships star Simon Crafar, who is the headline act. He'll be joined by World Superbikes Champion Chris Vermeulen who will be riding a British Superbike Championship Suzuki GSXR1000.  Steve Parrish, Aaron Slight, Kevin Magee, Andrew Stroud, Graeme Crosby, and Richard Scott return, as does Kiwi Freestyle Motocross sensation Levi Sherwood. They'll be joined by contenders racing in Round 3 of the 2019 New Zealand Superbike Championships, along with a lot more action.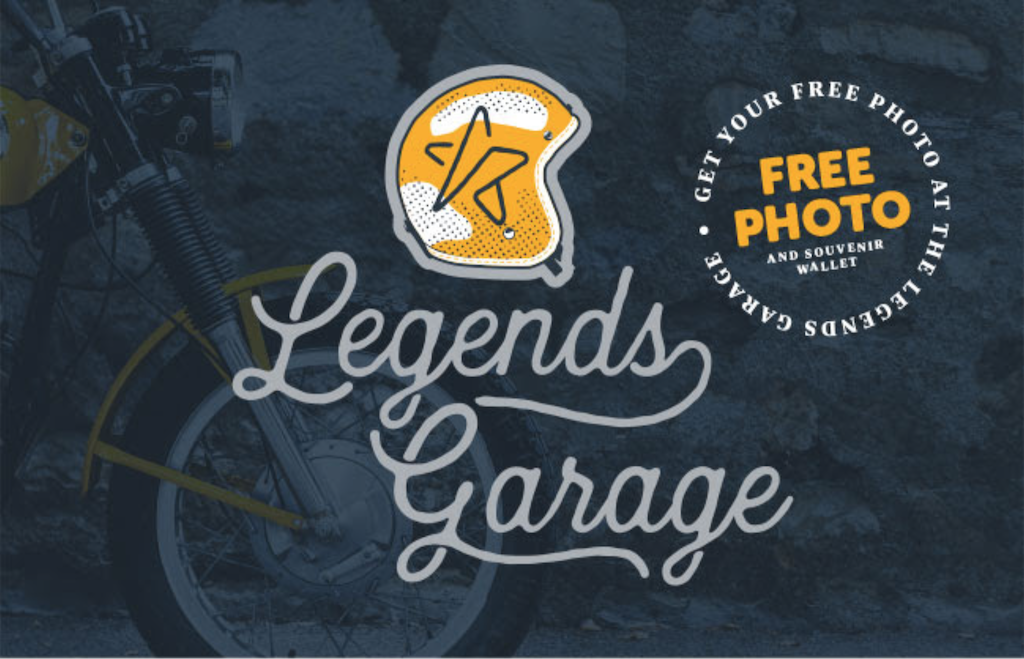 All visitors will get open and free access to the Legends Garage and Demonstrations, thanks to major sponsor, Star Insurance Specialists. Based inside garages 17, 18, 19 and 20, you can get in amongst the action and eagle eye the mechanics working on the performance motorcycles that will go on exhibition rides and races on the course.
You can then immortalise the occasion with a photo of your favourite legend and/or their bike in the Star Insurance Photo Booth. Your photo will be printed on the spot, and you can then pop it into a momento folder, along with other goodies that are provided to you with your entry ticket. Once on site be sure to check the schedule when the legends and/or their bikes will be rolled into the photo booth. If you and your children are racing mad, this memorable MotoFest experience will blow your minds.
Star Insurance Specialists will also have a customer consultation area in the Legends Garage to answer all your questions about specialist insurance, not just motorcycles. Demonstrations happen twice daily during the weekend and visitors will also have access to pit lane for the daily warm-up session, where you can inhale all the familiar fumes of bikes from the past. The afternoons will see the legends join the Superbikes for the daily grid walk, which was a crowd favourite last year.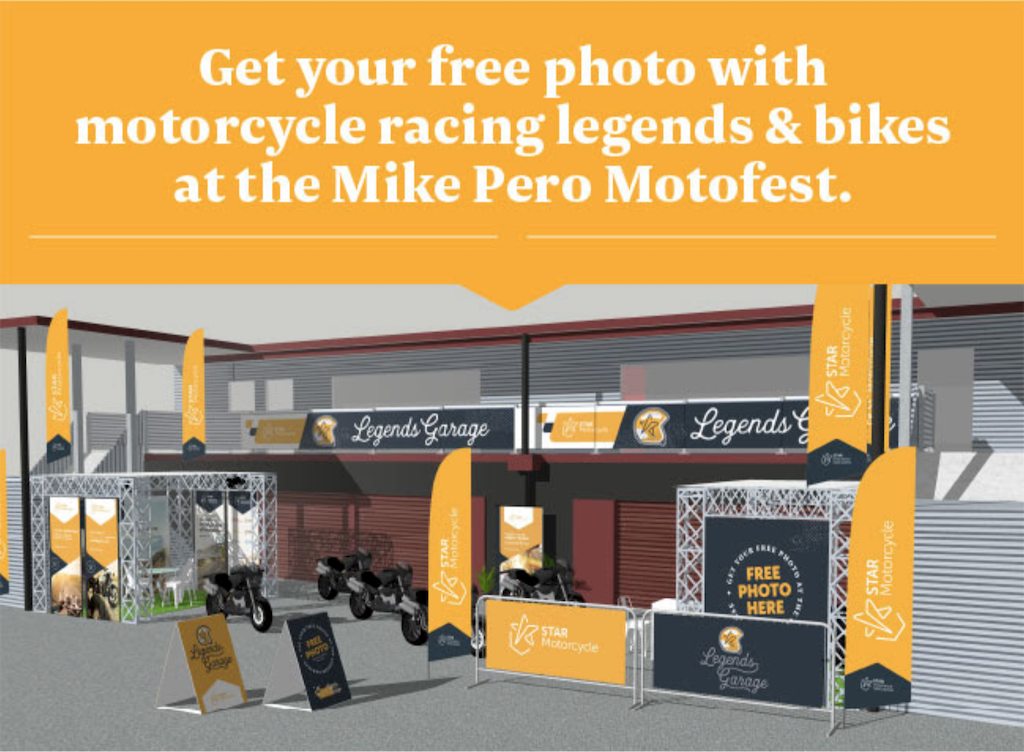 The Legends Garage and Demonstrations is sponsored by Star Insurance Specialists who returns as a major sponsor for the event's second year. Star launched premium motorcycle insurance in New Zealand over 30 years ago and nobody comes close to the quality or innovation of their motorcycle policies.
"We're really charged to be part of the excitement again this year. Last year was a superb experience and this year promises to be even better. Our Star Motorcycle team can't wait to be there." says Star Insurance Specialists CEO, Nick Baker.
Star Motorcycle (part of Star Insurance Specialists) is New Zealand's leading motorcycle insurance provider. Their team is based in offices throughout New Zealand and all quotes, service, claims, assessments and payouts are handled super-fast in-house.
Visit www.starinsure.co.nz for more info.

This high octane annual Mike Pero MotoFest runs from 8:00 am on 2 March until 5:00 pm on 3 March 2019 at Hampton Downs, near Meremere in North Waikato.

For more information visit www.hamptondowns.com
Words and Images courtesy of Star Insurance.