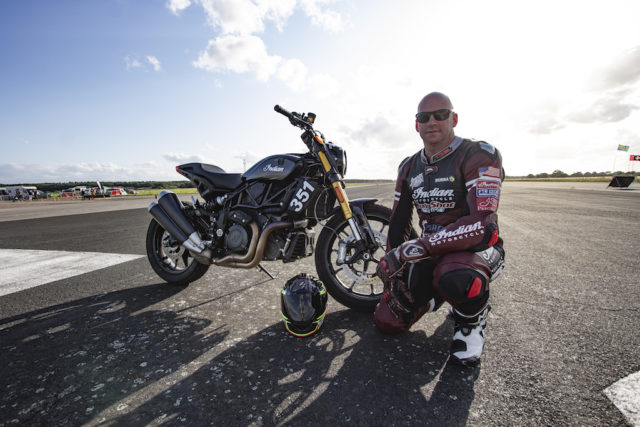 Indian Motorcycle officially entered the World Wheelie Championships last weekend, with experienced American protagonist Cecil 'Bubba' Myers, also setting two UK production bike speed records on the FTR1200's debut.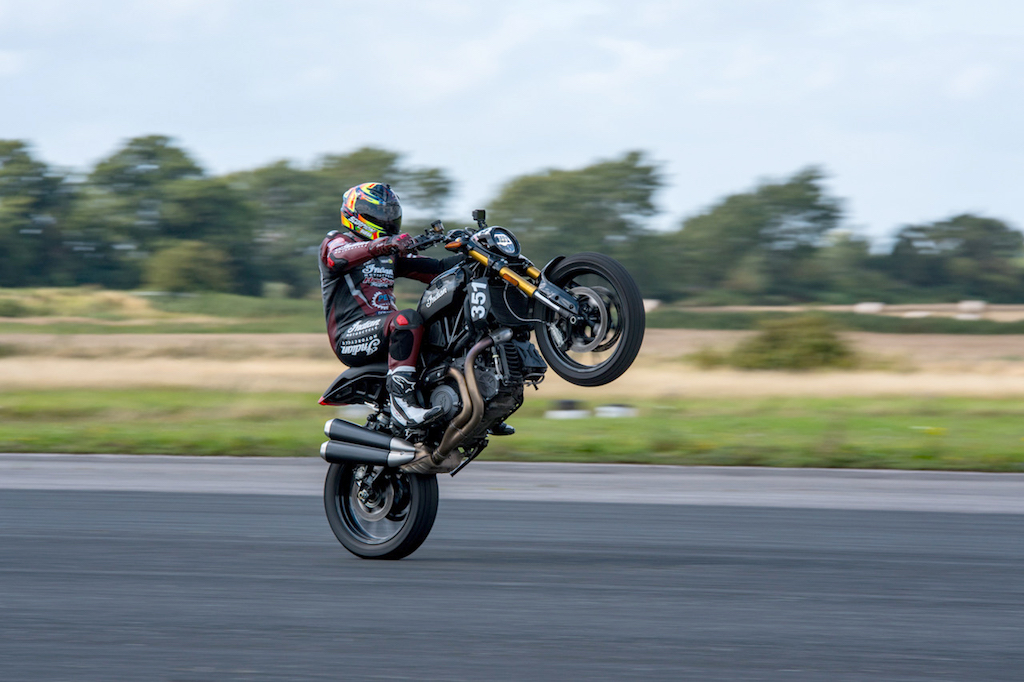 ABOUT THE WORLD WHEELIE CHAMPIONSHIPS
Riding on the back wheel for a kilometre at over 200mph (321 km/h) is the goal of motorcycles bidding to be the 'Wheelie World Champion'. This can be seen over and over again at the Straightliners Motorcycle World Wheelie Championship which takes place in England each year in mid-August. Up to 30 top competitors from the USA, UK, France, Holland and Ireland compete for the world title.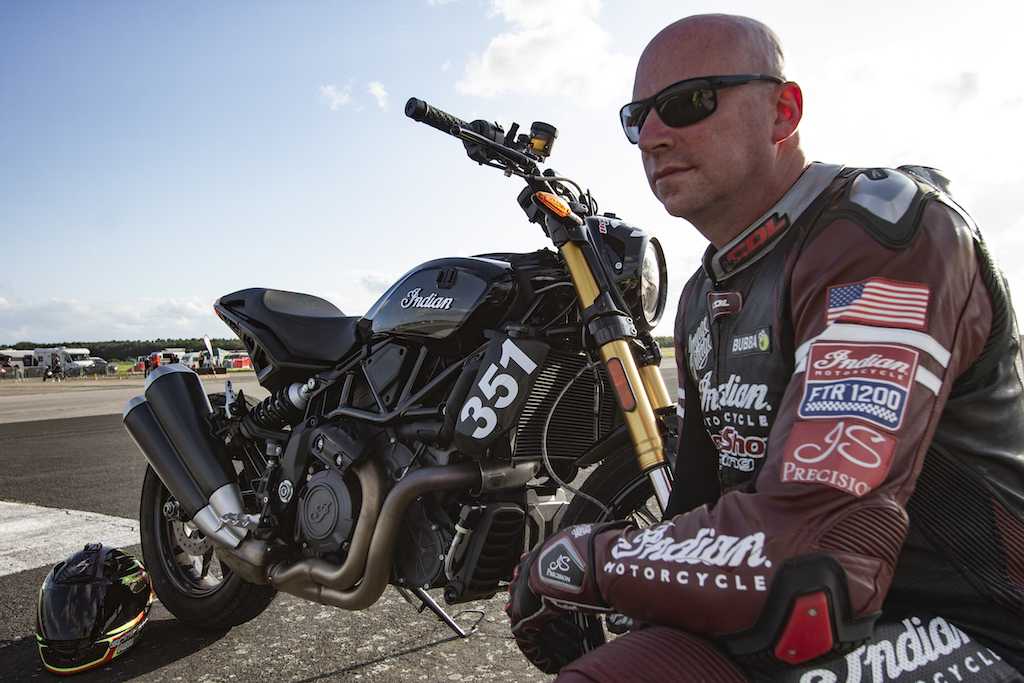 A tentative first outing for Indian Motorcycles at the Straightliners-run event that sees an eclectic mix of machines enter, including turbocharged machines that reach over 210mph (337 km/h) on the back wheel, Bubba's FTR 1200S was simply a production machine with the rear number plate hanger removed.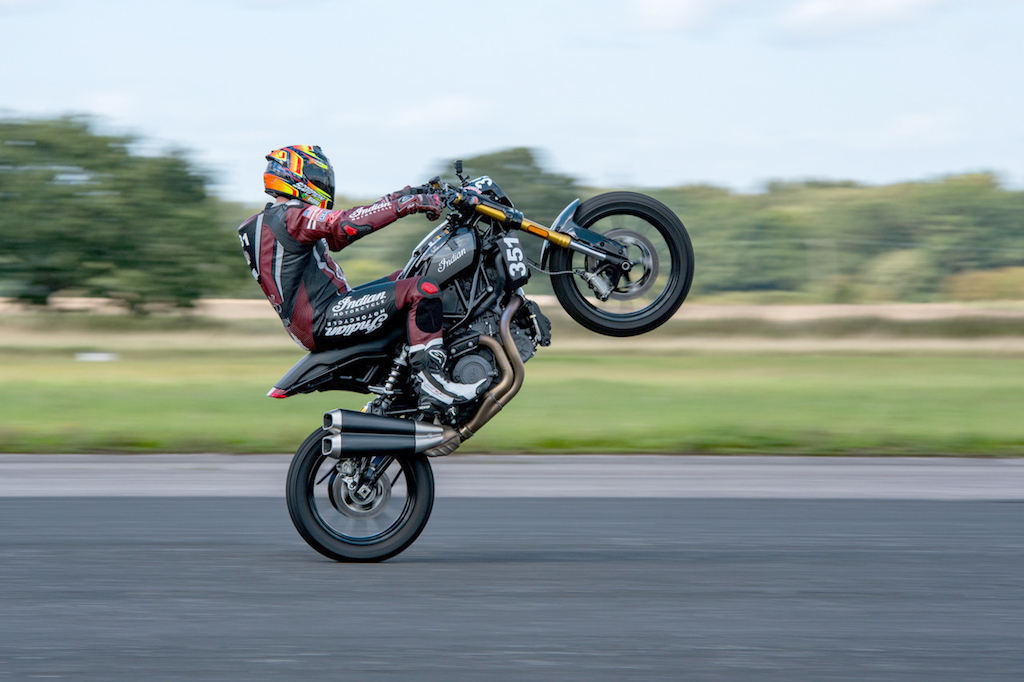 With a limited number of runs, due to other commitments for Bubba on his regular turbocharged machine, the 2018 World Champion completed his fastest '1-Mile Wheelie' at 131.137mph (211.045 km/h) on the FTR1200S, before going on to set two UK speed records in the process, recording a speed of 145.543mph (234.229 km/h) to set the 'Flying Start ¼ mile' record and 145.613mph (234.341 km/h) to secure the 'Standing Start Mile' record too – both in the production V-Twin up to 1350cc category.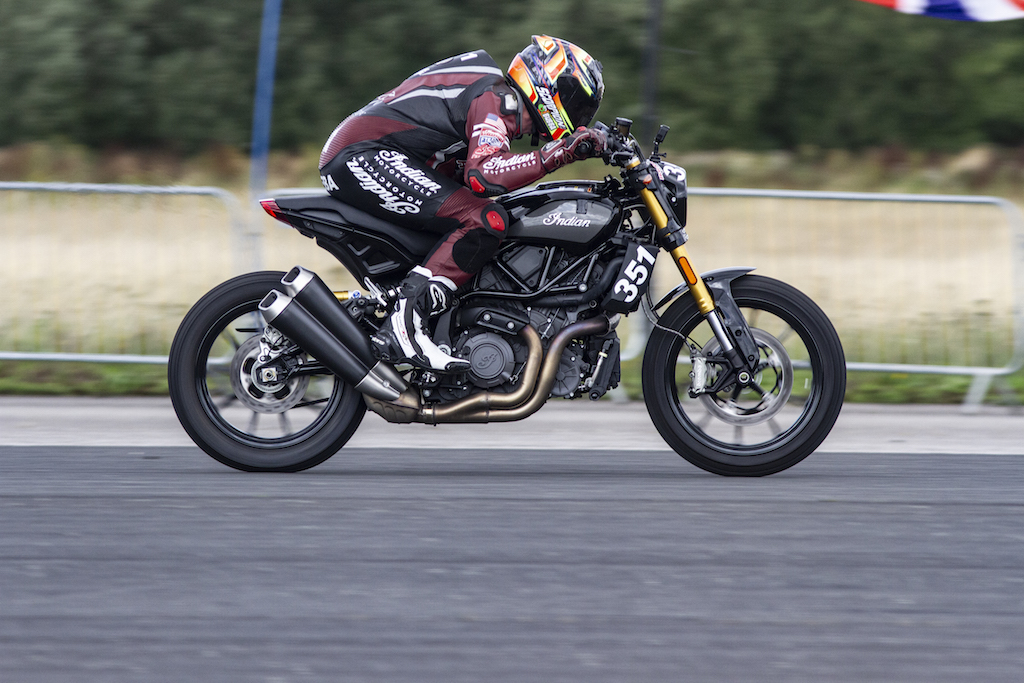 Talking about the weekend, Bubba Myers, commented, "This has been a really positive introduction to the FTR. The bike was pretty much standard compared to everything else out there this weekend, so to set the speeds I did shows how much potential there is. The balance of the bike is really good, but I was most impressed by the engine; its torque is really impressive and within just a couple of passes I was super comfortable with it. We're pleased to begin the FTR's story with some records in the bag too. A big thanks to Indian Motorcycle Company for the support, I hope we're back next year."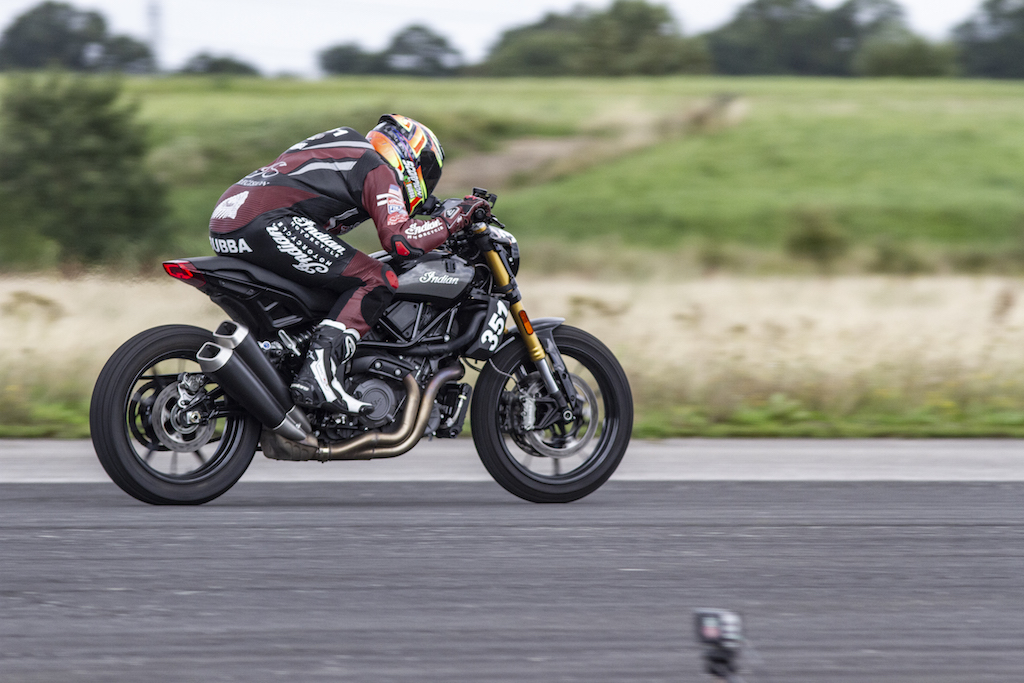 Words: Indian Motorcycle Press
Photos: Mark Nightingale – Image Village, and Paul Fishwick