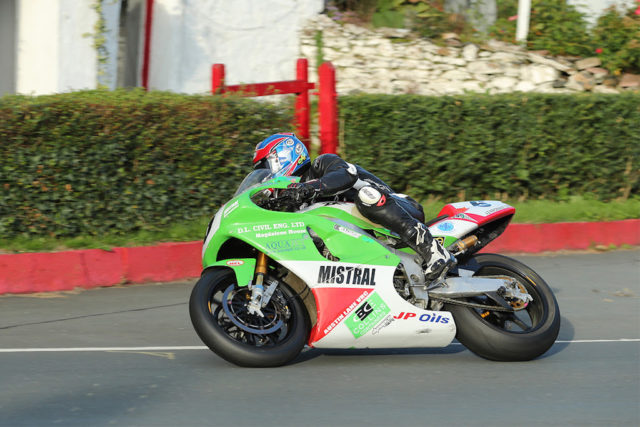 Mistral Racing are set to field two of the Mountain Course's rising stars for this year's Classic TT, presented by Bennetts, having signed Paul Jordan and Derek McGee for the August meeting.
Both Jordan and McGee will ride identically-prepared ZXR 750 Kawasaki's in Bank Holiday Monday's four-lap RST Superbike Race.
Jordan joined the team in 2018, ironically as a late replacement for McGee after he was injured at the Ulster Grand Prix, with the Magherafelt rider going on to put in a superb performance. With a fastest lap of 122.445mph on the green, white and red Kawasaki, the now 27-year old had worked his way up to fourth place behind Dean Harrison, Horst Saiger and Conor Cummins before cruelly being forced to retire on the final lap.
His stock has risen further since then with a series of high class performances at both the North West 200 and Isle of Man TT as well as at the Irish National road races. This year's TT Races saw him take no less than five top twenty finishes when riding for Dafabet Devitt Racing, the highlight being an excellent fourth place in the Bennetts Lightweight TT Race. He also lapped the TT Mountain Circuit at more than 125mph for the first time.
McGee, meanwhile, had been due to make his Classic TT debut last year before the aforementioned incident at the Ulster GP when he was the innocent victim of another rider's crash. His 2019 season started superbly with a hat-trick at the Cookstown 100, four wins at the Tandragee 100 and a maiden podium finish at the North West 200 before a practice spill at Greeba Castle ruled him out of this year's TT.
Once back to full fitness, the 'Mullingar Missile' will finally get to make his first Classic TT appearance later this year where, together with Jordan, he forms a formidable looking team with the duo having a great chance of recording a podium finish.
Mistral Racing have competed at every Classic TT since its maiden year in 2013 and highlights have included the late Dan Kneen's fifth place in the 2017 Superbike Race. With over 25 years' experience in performance motorsport and motorcycle tuning, they are recognised as one of the most accomplished engine tuning companies in the UK.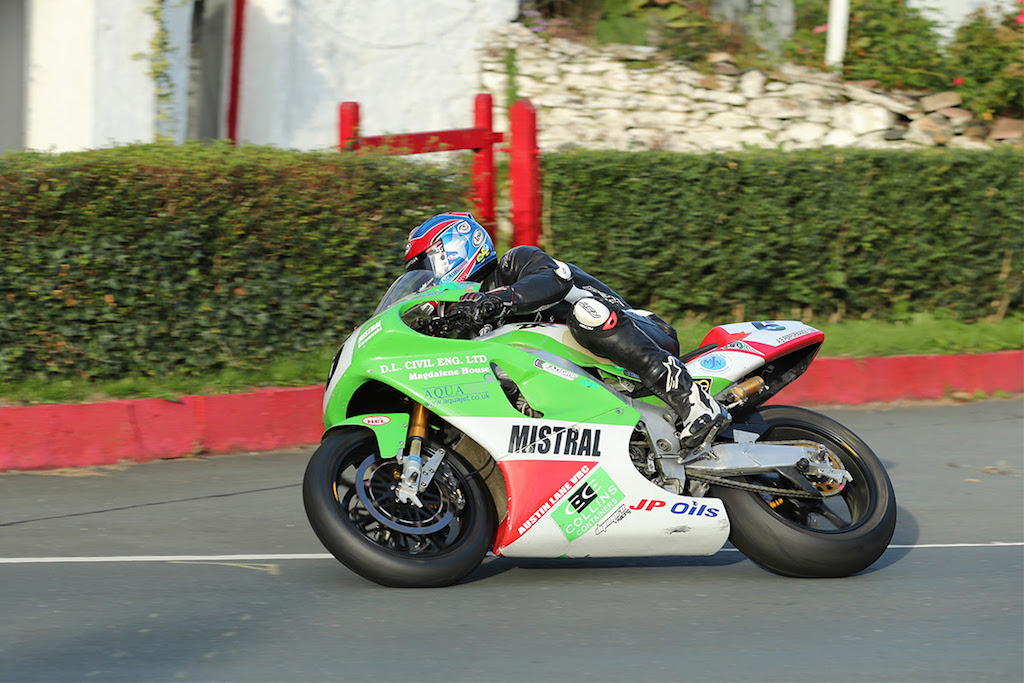 Photo: Isle Of Man Classic TT Races Press