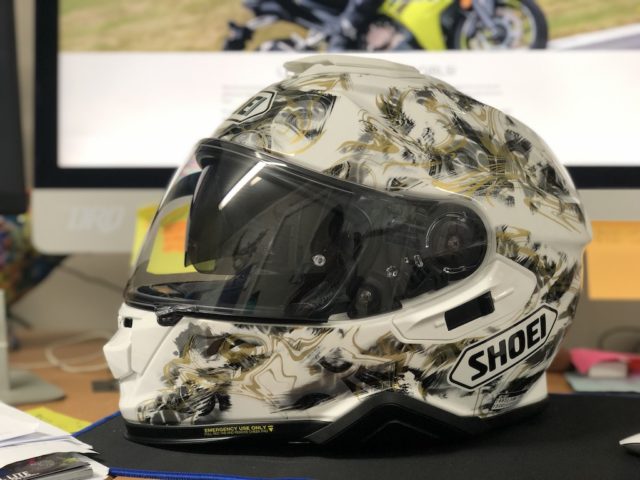 You know modern technology is coming along in huge leaps and bounds when you get to plug in your helmet in after a great day of riding! If you are after some pure luxury and cool features, then look no further than the new Shoei GT-Air ll. It is definitely another step up in the world of helmets.
Now we all want a nice-looking lid and even more so, a comfortable one. The GT-Air ll ticked many positive boxes for me and quickly became a massive hit in BRM office. Firstly, we are used to using intercoms a lot while out riding bikes, so it made perfect sense that the first perk was the fact the GT-Air II is prepared for SENA's SRL2 communication system. No more bulky intercoms sticking out the side of your helmet, as the SRL2 is designed to fit inside special compartments in the GT-Air II. It's a simple process to fit, with the covers pulling off and the intercom slotting in. There are channels for the cables to sit in and sockets for the headphones – yep, it's made to fit perfectly. You literally then plug your helmet in to charge, rather than having to pull the intercom out.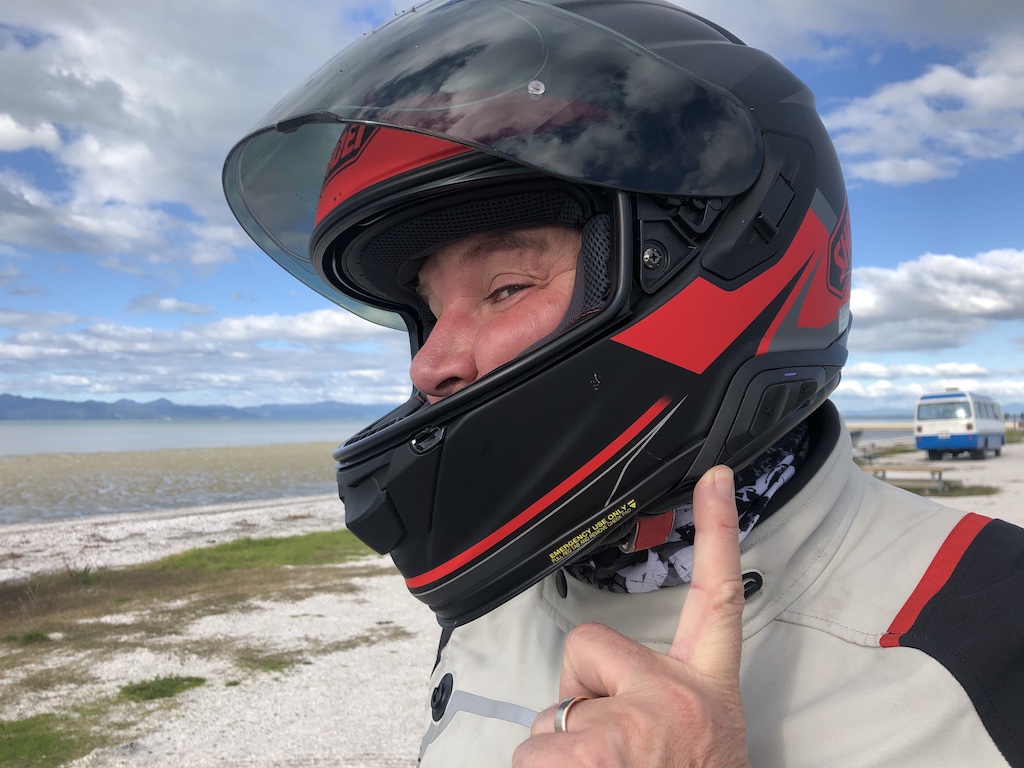 The next thing I was really pleased with was the newly designed drop-down visor. Now you are either a fan of these or you are not. I personally wasn't, as I didn't like the split line in my line of vision. But I was rapt with this model as the drop-down visor goes pretty much all the way down – which I must also mention is a bigger view area. It's a big improvement over the previous version, with a way less restricted vision area combined with an internal visor that can offer a little bit of shade or go pretty much all the way down. Fantastic! You can tell when putting a helmet on for the first time what it's going to be like, and the new GT-Air II just feels like a blimmin' nice helmet. The comfort standards are high, and everything just fits really nicely. With your helmet being one of the most important safety bits you wear while out riding your bike, why not do it in pure comfort and style? I'm certainly looking forward to doing plenty of kilometres in it.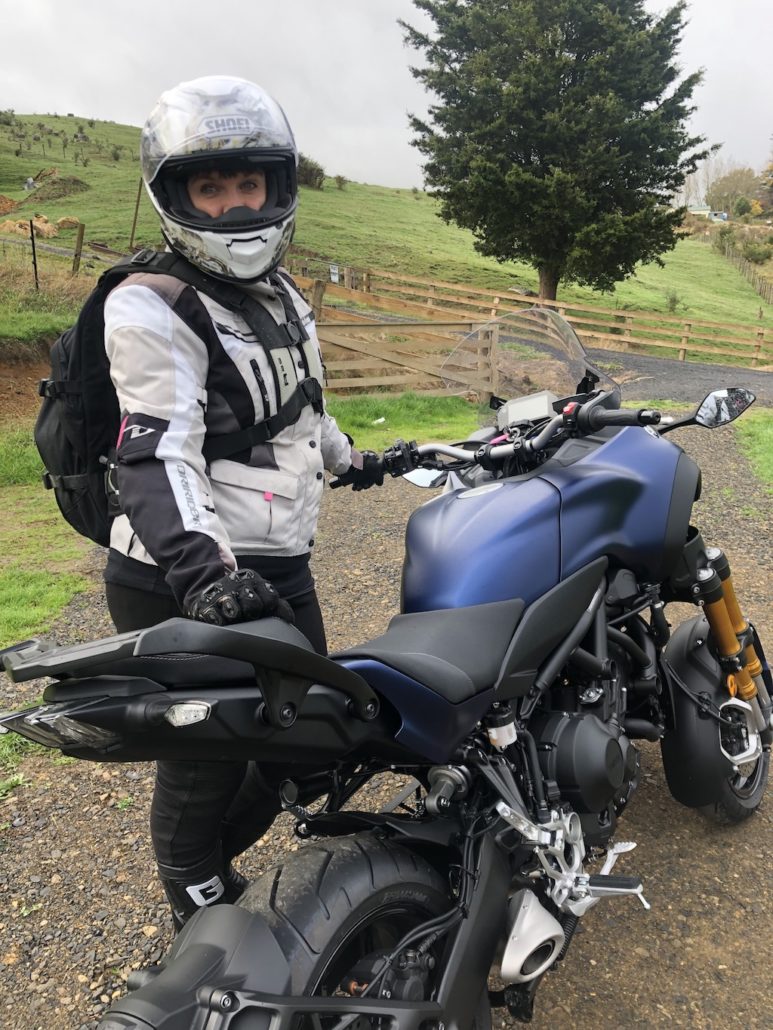 Features At A Glance 
Prepared for SENA SRL2 communication system
– Perfectly integrated into the helmet
– No protruding operating unit
– Helmet design won't be affected
SAFETY:
– Shell is AIM
– EPS-liner system with multiple densities
– Mist-retardant CNS-1 Pinlock-visor
– Stainless steel Micro ratchet system
COMFORT:
– QSV-2 sun visor
– 3 different outer shell sizes
– 3D centre pad, detachable and washable
– Cheek pads, detachable and washable
VENTILATION:
– Multiple venting and extraction
– Inlets at the upper head and chin areas
– 2 Outlets at the rear
– Dramatically Increased airflow
AERODYNAMICS:
– Integrated spoiler
– Newly designed chin spoiler
Tester: Kerry | Distributed by: Whites Powersports | Price: $1049 | Check it: www.bits4bikes.co.nz | Authorised Shoei Dealers