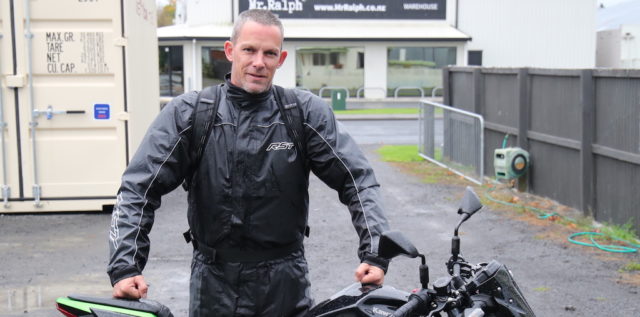 When the rain really starts to pour down, even the thought of riding a bike can send a shiver down the spine of the most hardened motorcyclist. However, thanks to RST, there is a new option hanging up in the wardrobe that easily fits in my backpack just in case the heavens open up! The RST Waterproof Rain Suit definitely came in handy when I decided to take a test bike out for a day when the weatherman couldn't make up his mind.
Sure enough, after a few hours of lovely sun, the black clouds rolled in, and the RST rain suit came out to save me from the wet stuff. Without a doubt, it performed admirably, sheltering me from the rain perfectly for almost two full hours before I pulled back into the driveway at BRM HQ. The other staff were already laughing before I even stepped into the office, although I had the last laugh as I stepped out of the rain suit James Bond style – completely dry!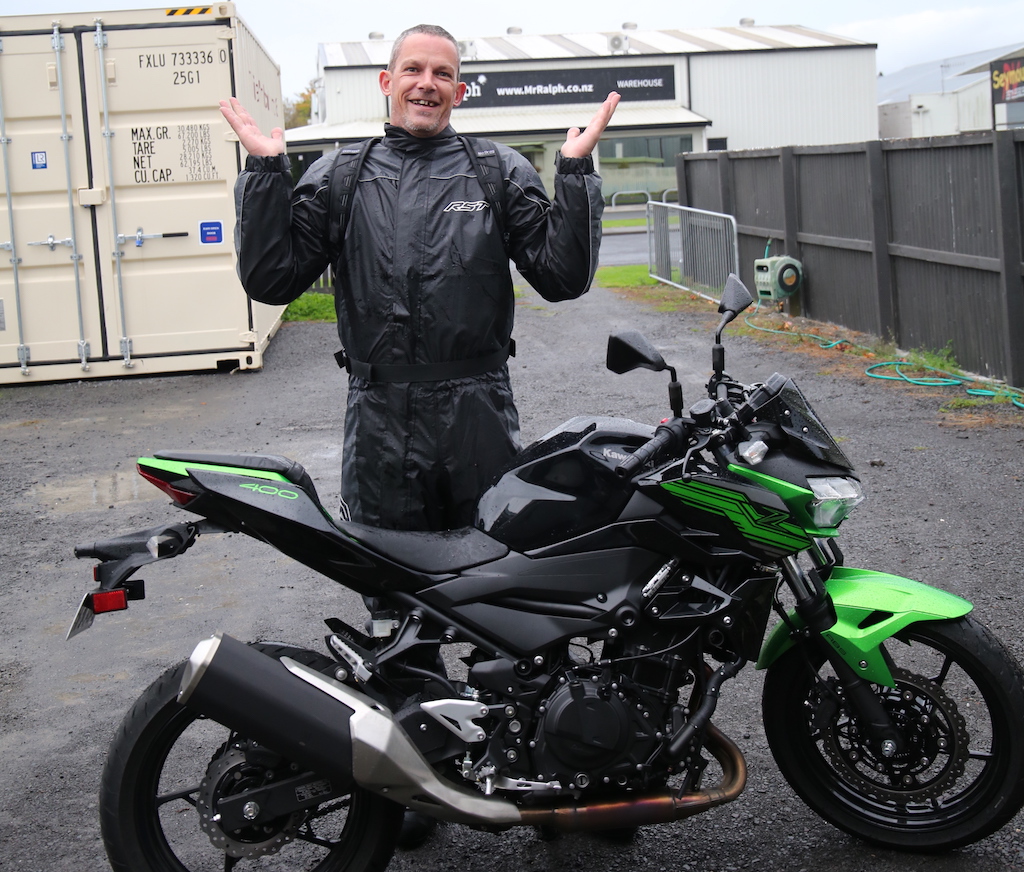 Getting the suit on over the top of my riding gear is simple enough, as the diagonal zipper (with the Velcro-sealing overflap) extends down the right leg almost to the knee to allow for easy access. The high collar prevents those annoying drips running down the back of your neck, and the cuffs both on the wrists and ankles do an excellent job of maintaining waterproofness. There is an elastic belt around the waist that helps prevent the suit flapping in the wind, as well as Velcro adjusters on the forearms and wrists. The legs have zippers at the ankles too, meaning even with boots on the suit just slides over the top of everything nicely before you cinch them down.
Lightweight, versatile, and extremely well-performing, the RST rain suit is worth the investment. Available in black and silver, or high-visibility fluorescent yellow, it rolls up nice and tightly, comfortably fitting into a backpack, pannier, or tank bag without taking up too much space. Another cool touch is the 3M Scotchlite reflective panels on the arms, back, and legs, providing that extra little bit of visibility at night. Think of it as some additional insurance if you enjoy riding all year round without too much concern for the weather report. You will be grateful for the extra protection it gives you from the elements when you are hours from home, and the clouds give it their all!
Tester: Scott | Distributed by:Level Ltd | Price: $149 | Check it: All good bike shops!