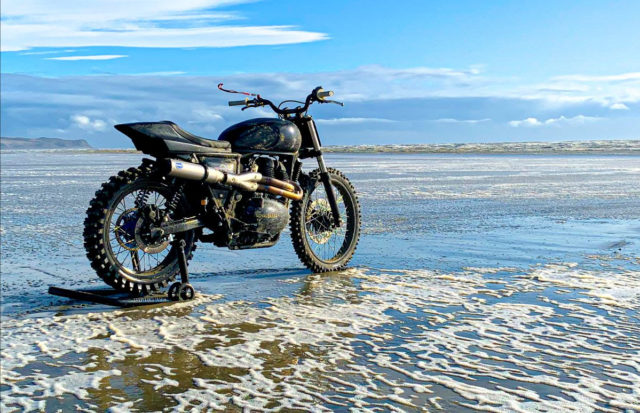 Royal Enfield AUS/NZ brought a very special bike to the 2020 Burt Munro Challenge.
In February this year, Royal Enfield AUS/NZ headed to the deep south for the largest motorcycle rally in The Southern Hemisphere – the Burt Munro Challenge.
Born in Edendale in 1899, Burt Munro's dedication to motorcycles was enormous, and his life's achievements are legendary. He purchased his first motorcycle at the age of 15 and went on to set the 1967 record of 183.58mph at Bonneville Salt Flats in Utah, a record that still stands today.

Burt Munro was an extraordinary character that represents real and positive kiwi attributes such as ingenuity, dogged determination, and a laid back and humorous demeanour. For the Burt Munro Challenge in 2020, Royal Enfield New Zealand created a one-off pop-up store in the heart of Invercargill, NZ. Situated right next door to Classic Motorcycle Mecca, a must-do for "The Burt", the store had the full Royal Enfield Range on display. From the Classic range through to the adventure ready Himalayan, along with the Interceptor and Continental GT 650 Twins. The store proved a huge hit with the enthusiastic biker population.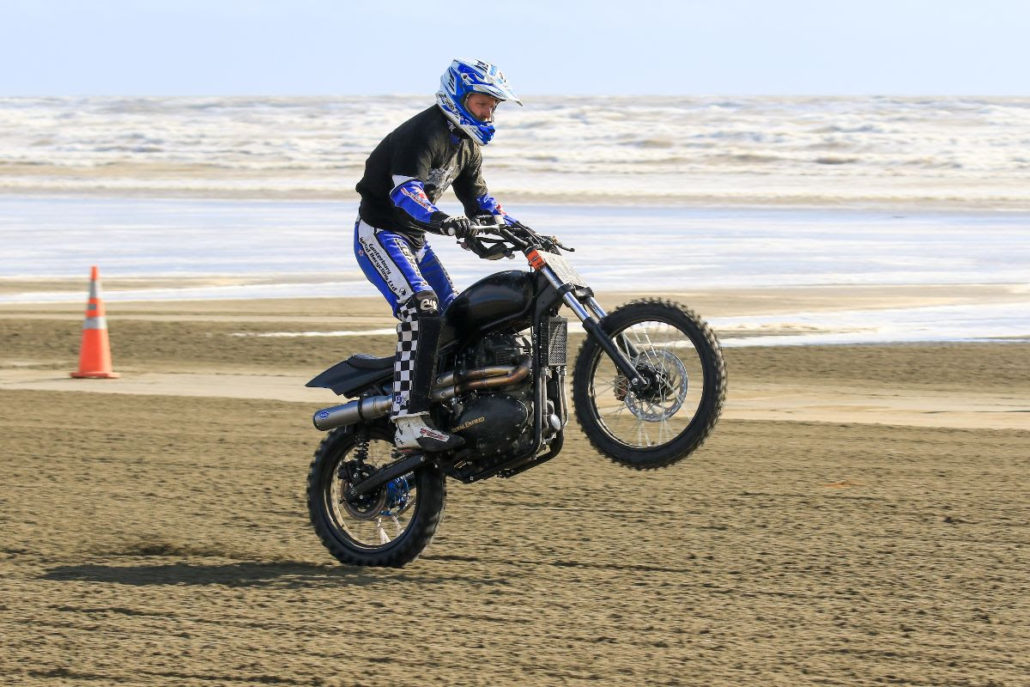 Front and centre, and special guest for the event was the Wanaka Powersports 'InterTracker 865'. Based on the Interceptor 650 Twin, this one-off flat tracker inspired custom bike won the 'People's Choice' award at the recent Royal Enfield Busted Knuckles Bike Build-Off series. The InterTracker 865 featured an S&S Performance big-bore kit and one-of-a-kind S&S Performance flat tracker exhaust.
Changing perceptions of what a Royal Enfield can do, is what the InterTracker 865 was designed for and even though the bike was built to win shows, the team at Wanaka Powersports always had full intentions of taking the bike racing to prove just what can be achieved with the new 650 Twins. The iconic 'Burt Munro Challenge' beach race, was the perfect opportunity to take the bike off display and straight to the beach. Piloted by local speedway and circuit racer Dale Finch, the Royal Enfield InterTracker 865 stole the holeshot from the full dirt bike lineup and raced its way up and down the beach to third place, surprising many of the crowd. "With a few suspension tweaks, we could have stolen the whole race," remarked Dale, already lining up to get back out on the bike for the 2021 race.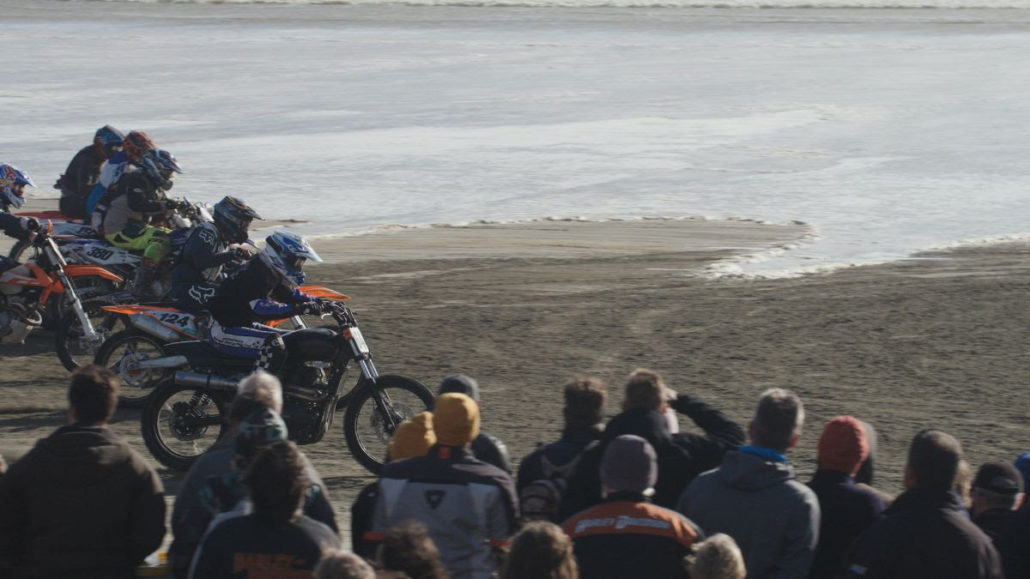 Joseph Elasmar, Royal Enfield distributor for Australia and New Zealand commented, "We consider our inclusion in the Burt Munro Challenge to have been a huge success and we are already making plans to come back bigger and better for next year's event."
Speaking about this feat, Vimal Sumbly, Head – Business, APAC, Royal Enfield said, "Royal Enfield has had a long and proud history of building resilient and enduring motorcycles. The Royal Enfield InterTracker 865 was a result of the Busted Knuckles Build-Off contest held in ANZ market in 2019. A tough build from Wanaka Powersports, was based on the Royal Enfield Interceptor and put forth a tough fight in the coveted Burt Munro Challenge. Our motorcycles are perfect canvas for customisation and ANZ has witnessed many interesting builds over the years based on our platform."

For more details on Wanaka Powersports visit www.wanakapowersports.com

Or for more on Royal Enfield, visit www.royalenfieldmotorcycles.co.nz
Check the InterTracker out in action at the Burt Munro 2020