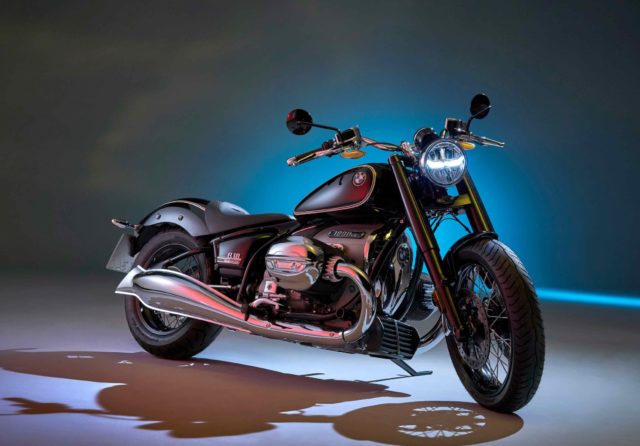 After months of teasing, BMW has eventually released full details of their machine to take on the cruiser class, the R 18.
BMW say they have given the new R 18 a stripped-back look, borrowing both technological and visual ideas from the BMW R 5. The idea is to shift the focus back onto the motorcycle essentials: purist, no-frills technology and the boxer engine as the epicentre of riding pleasure, combined with "good vibrations". Yep, it sounds like the 'pulse' of the new BMW cruiser is going to be fundamental in trying to persuade riders to make the step from more traditional V-twin models.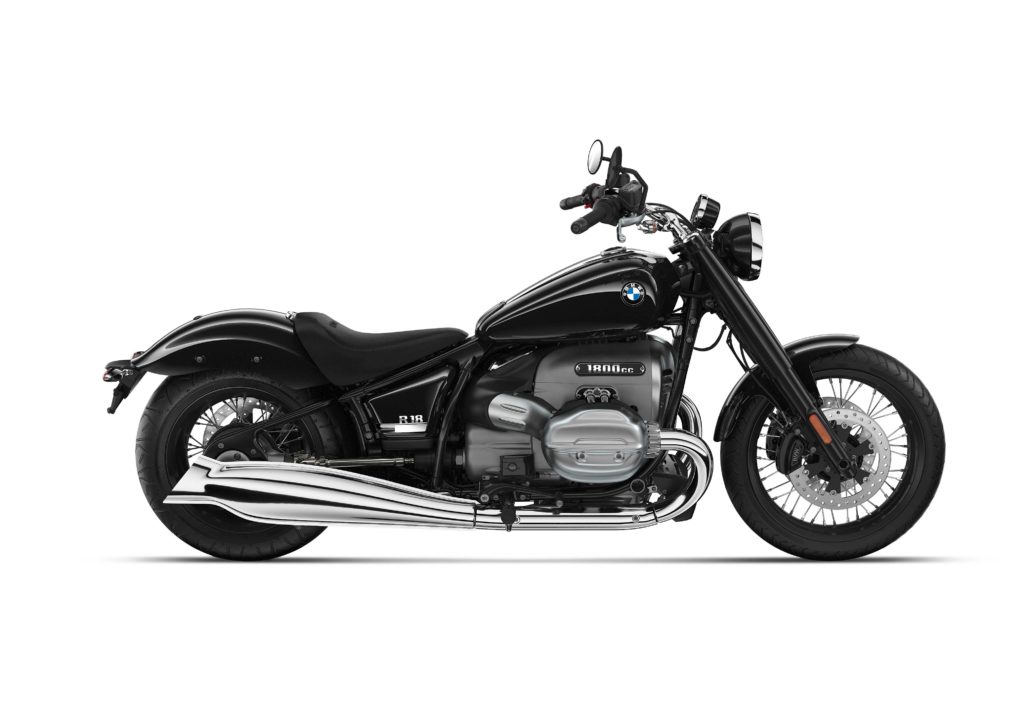 At the heart of the R 18 is a newly developed 2-cylinder boxer engine, named the "Big Boxer". Continuing with the traditional air-cooled boxer engines that have been a feature of BMW Motorrad since it began motorcycle production in 1923, the 1802cc powerplant has a claimed output of 91hp (67kW) at 4,750rpm combined with a monstrous 150Nm of torque developed continuously through 2-4,000rpm.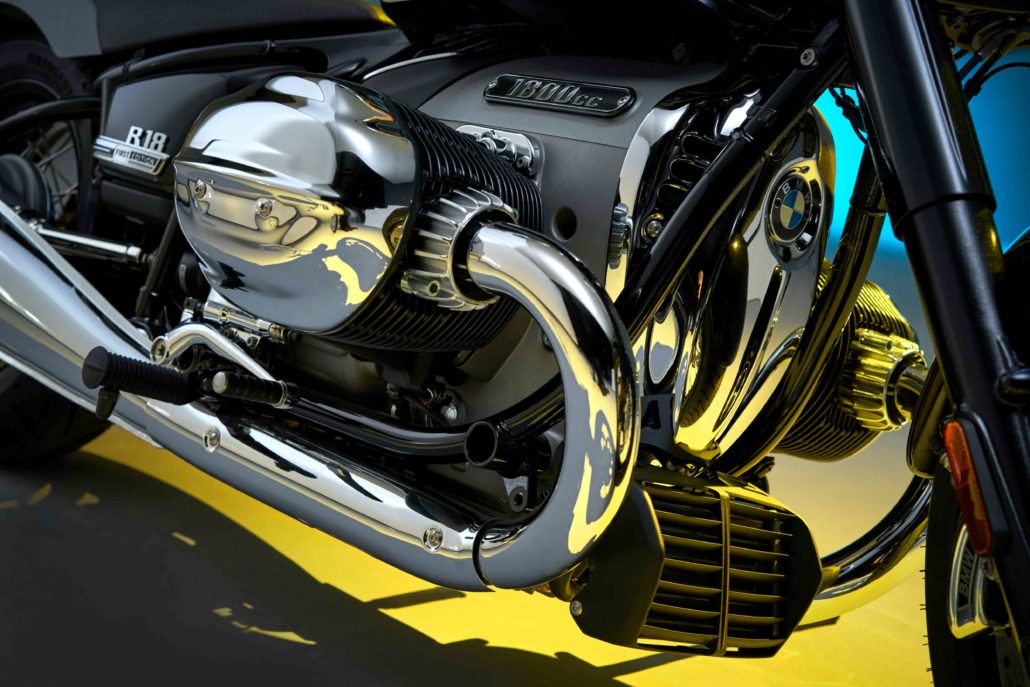 The R 18 features a double-loop steel tube frame with 49mm telescopic forks featuring 120mm of travel and enclosed fork sleeves giving the forks a 'fat' look at the front. The rear suspension features 90mm of travel and is attached to a classically styled tubular rear swingarm giving a 'rigid-frame design' AKA hardtail. The exposed driveshaft is especially cool, as are the swept exhausts running down both sides.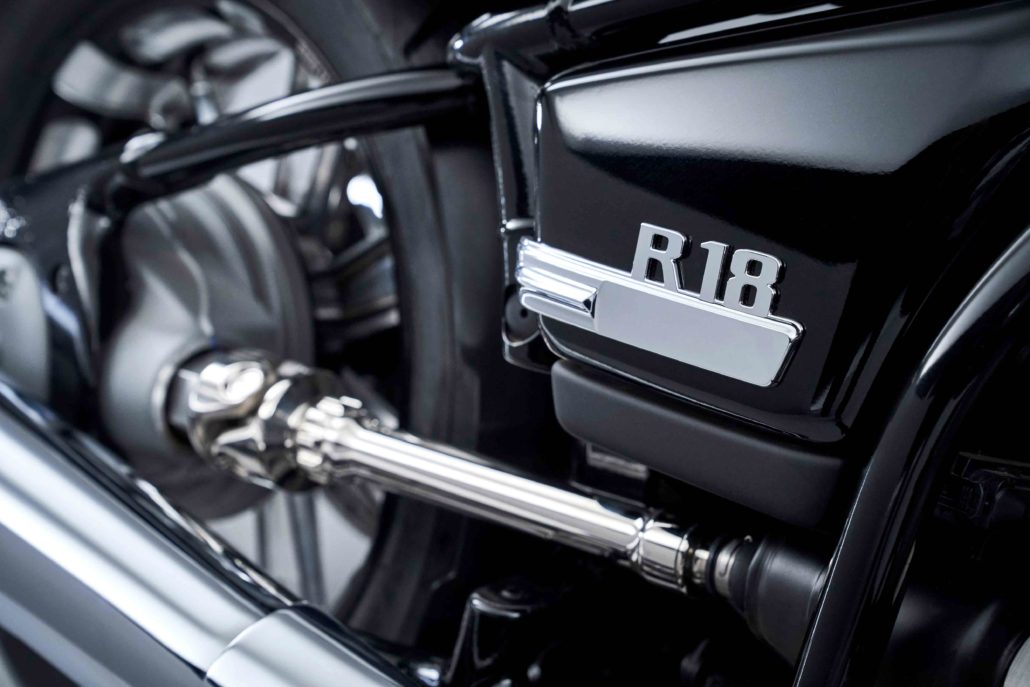 The footpegs are 'mid-mounted' behind the cylinders, a location not common on BMW flat twins, but the decision was made to offer a typical 'relaxed' cruiser riding position. But that's not to say the R 18 is old fashioned, with BMW's suite of electronic rider aids available on the cruiser, with ASC (Automatic Stability Control, disengageable), and MSR(drag torque control) standard and reverse assist and Hillstart Control available as options. There's also Rain, Roll and Rock riding modes, showing that the Germans do have a sense of humour.
Make It Your Own
As with any good cruiser, the R 18 is designed to be customised from the outset, offering a highly conversion-friendly design – a focus even in the early design phases of the basic motorcycle layout. As a result, it is equipped with an easily removable rear frame and a simple-to-dismantle painted part set. Carefully conceived attachment points for the hydraulic lines of the brake, clutch and cable harness likewise allow easy installation of higher or lower handlebars in conjunction with matching hydraulic lines and cable harnesses. In addition, the visible valve covers (cylinder head covers) and the belt cover (engine housing cover) are designed in such a way that they are located outside the oil chamber, making them very easy to change.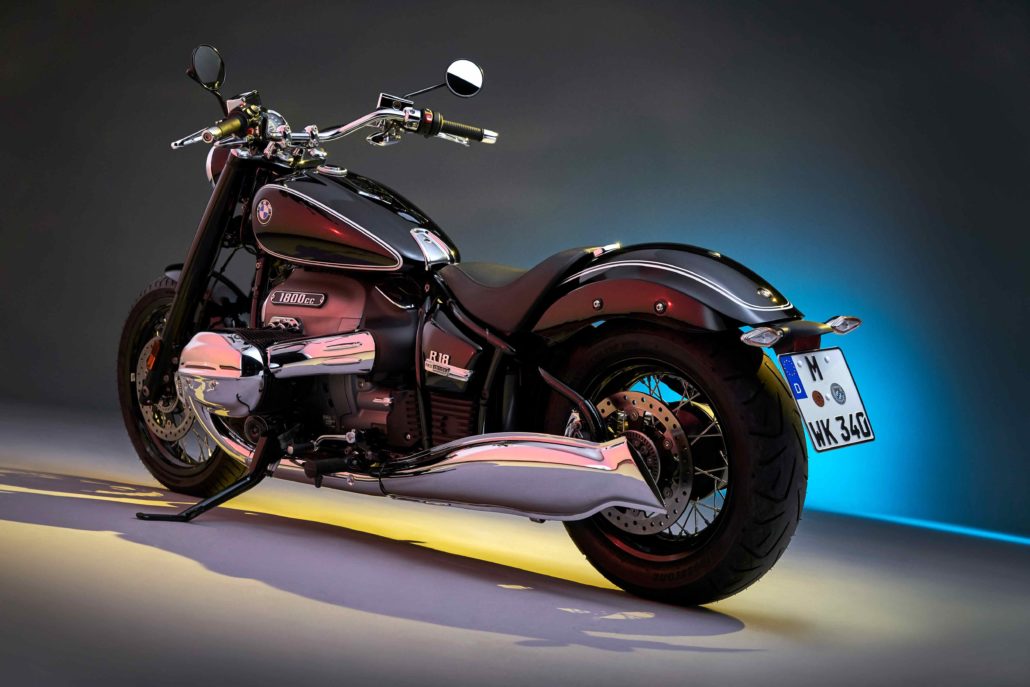 Expect the first models of the R 18 to arrive in the third quarter of 2020, although the exact timing will be dependent on the current Covid-19 crisis we expect.
The highlights of the new BMW R 18:
• Iconic style blending modern technology with authentic materials.
• Biggest ever BMW boxer engine with a capacity of 1 802 cc.
• Output 67 kW (91 hp) at 4 750 rpm, maximum torque 158 Nm at 3 000 rpm.
• More than 150 Nm available at all times from 2 000 to 4 000 rpm.
• Exposed drive-shaft based on the classic role model.
• Elaborately crafted double-loop steel tube frame.
• Rear swingarm with enclosed axle drive in rigid-frame design.
• Telescopic fork with sleeves and cantilever suspension strut featuring travel-dependent damping.
• Harmonious ergonomics for relaxed riding and optimum control.
• Disc brakes front and rear, with wire-spoked wheels.
• State-of-the-art LED lighting technology, classically interpreted.
• Adaptive turning light for even better illumination of the road when cornering as an ex-factory option.
• Classically designed circular instrument with integrated display.
• Keyless Ride for convenient function activation by remote control.
• Three standard riding modes, ASC and MSR.
• Reverse assist for convenient manoeuvring and Hill Start Control for easy hill starts as ex factory options.
• The R 18 First Edition: exclusive look in paint and chrome.
• Extensive range of optional extras and Original BMW Motorrad Accessories as well as a cool Ride & Style Collection.