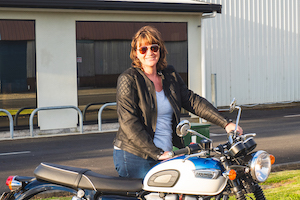 Oh, we love summer! What better way to spend a sunny evening than on a modern classic bike wearing a stylish heritage jacket.
Yep, Paul might have got his hands on a Merlin Hixon leather jacket, but we also received a Merlin Mia jacket which is female-specific, and I can tell you, wearing this jacket is like nothing else, well, that I've tested anyway! The suede-leather is incredible to touch, with the premium cowhide featuring an Aniline matt finish – it feels AMAZING!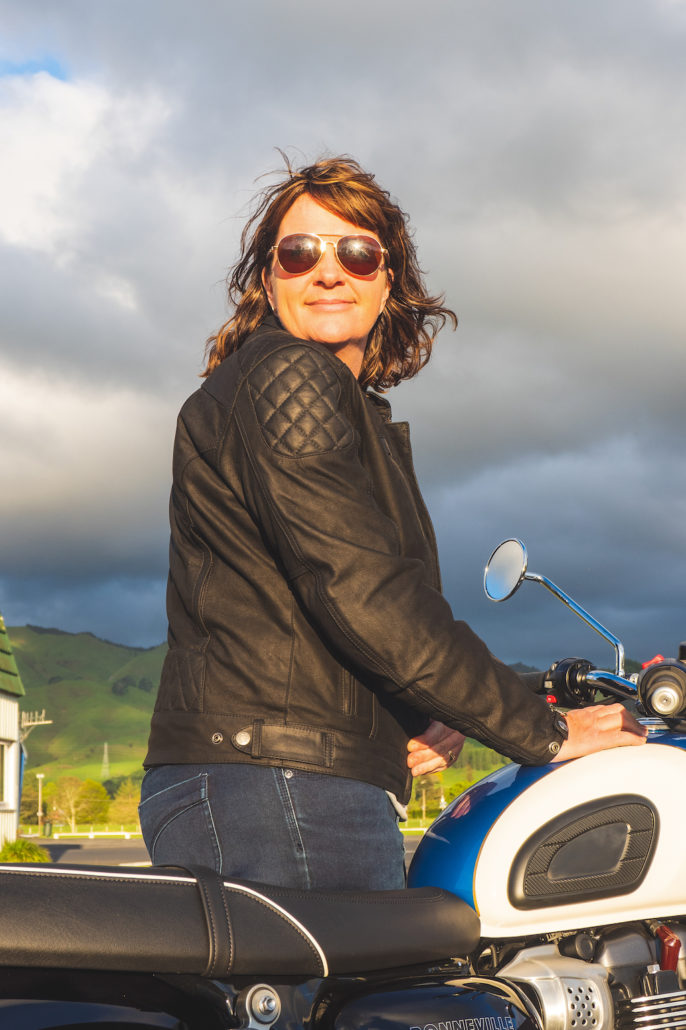 There's Level 2 CE armour in the shoulders and elbows, with a Level 1 back protector to keep you protected from impacts. The lining is a stylish Marton Mills Tartan (!) removable thermal liner which you can zip out when the temps climb – it stayed in at night. There's a mesh lining underneath so it'll still be comfortable when out cruising around in the sun, and the cross quilt stitch detailing on the shoulders and antique-effect YKK zippers all add up to make this a cool looking jacket.
At $569.00 it's a quality piece of kit that's going to last the distance. Importantly, it will also look after your hide should the worst happen.
If you're of the modern classic (or real classic) persuasion or if you're in the market for a new leather jacket that doesn't make you look like Robocop when you're away from the bike, this Mia jacket is worth checking.
Check out www.eurobike.co.nz for more details of where to find one of their exclusive Merlin stores.
Tester: Kerry | Distributed by: Eurobike Wholesale | Price: $569 | Check it: www.eurobike.co.nz