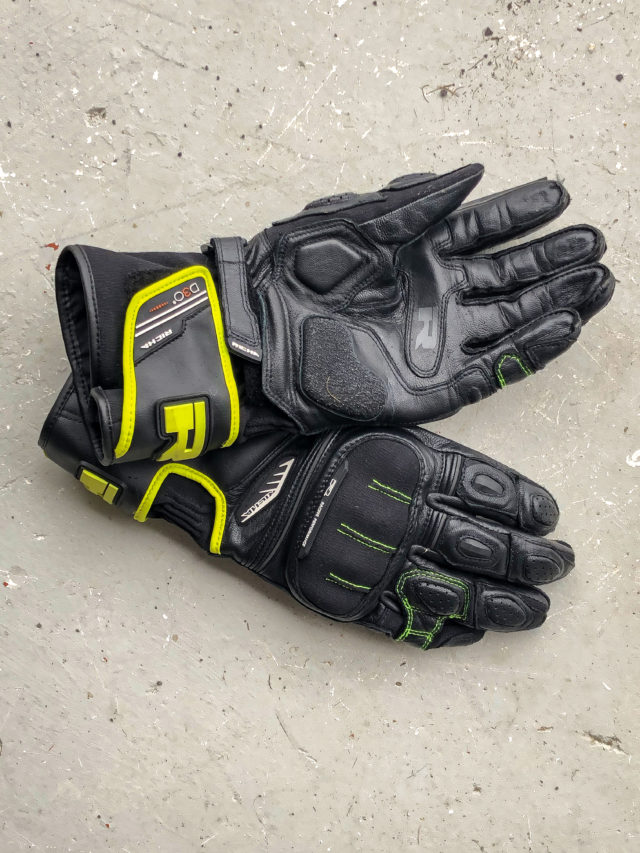 Tester: Paul | Distributed by: Whites Powersports | Price: $309 | Check it: www.richa.co.nz
Even though we've had one of the best summers on record, we all appeared from lockdown to the realisation that winter is almost here. Yep, those fingers are feeling the chill, and it was time to stick my favourite summer gloves back on the shelf and reach for something with a bit more warmth and weather protection.
There's only one problem. I hate riding when I feel like I'm holding the controls with boxing gloves, so finding a set that keeps my hands warm and dry while also allowing me a bit of dexterity with the controls often feels like an impossible task. So when I find a set, they tend to stay with me for multiple seasons.
When Richa arrived in NZ last year, I was lucky enough to head along to the product presentation by one of the heads of the company. As he ran through the various lines that had been chosen to come down under, it quickly became obvious that this is a company that knows what motorcyclists want and, importantly, have the technology to make the products a reality.
If a product features the OG of waterproof lining – Gore-Tex – you can be assured they are a quality operation, with the hoops needed to be jumped through to licence the legendary membrane the stuff legends are made of. And you know that the gear actually will be waterproof when there's Gore-Tex inside.
The Extreme 2 gloves sound like they should be big and bulky, but in fact, they are essentially more functional race gloves. All the protection is there with the bulk of the glove made from goat and cow leather combined with Nyspan and Neoprene for added stretch and comfort. Underneath is the Gore-Tex XTrafit waterproof and breathable membrane with strategically placed grip tape to keep the inner lining, membrane and outer shell to be practically united with each other.
The cuff is long enough to be useful but not stupid long that it causes issues with the sleeve of your jacket, and there's a double cuff system to stop the gloves coming off when you are sliding. They aren't the sort of gloves you'd be wearing while riding in the snow (and that's a pretty silly thing to do anyway!) but they offer a bit of added warmth and comfort while still keeping you in complete control.