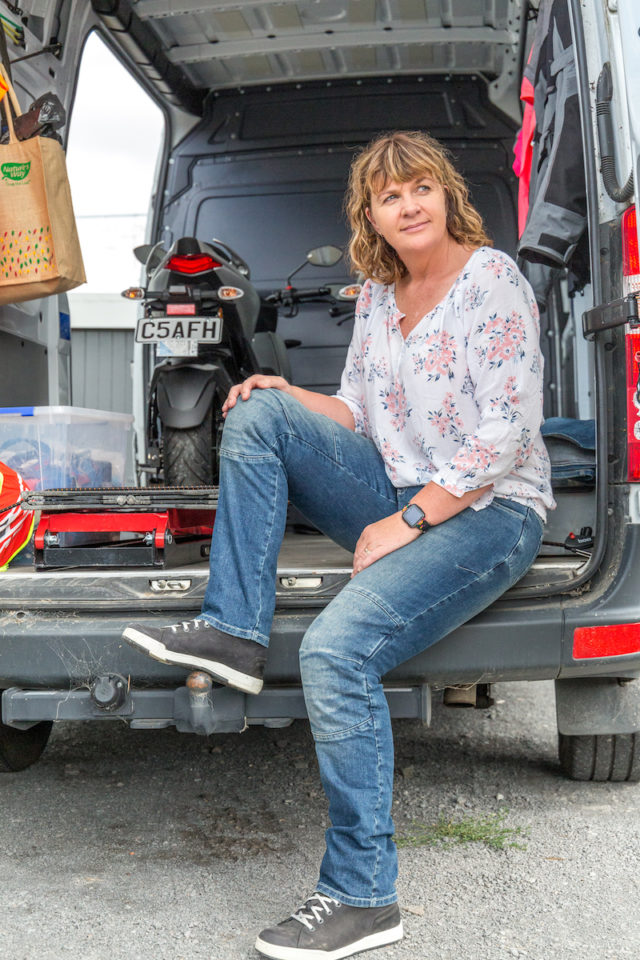 Tester: Kerry | Price: $399.00 | Distributed by: Eurobike Wholesale | Check It: www.eurobike.co.nz
Throwing on a pair of your fav riding jeans is the easiest, quickest and most comfortable solution when deciding to suit up to go for a ride. And why not do it in style – Italian PMJ Florida Woman style.
"The safest jeans on earth," are available here in New Zealand. With a focus on safety, PMJ jeans incorporate Twaron, a heat resistant, cut resistant, low flammability aramid fibre. They're made in Italy, so there's no doubting their trendy European styling, but best of all they come to NZ with a very competitive price.
What stood out for me the most while out riding in these is the pure comfort. The stretch denim is always a favourite for any jeans wearer, whether on or off a motorcycle. But when in a slightly crunched position on your bike, comfort plays a big part. Alongside being a nice casual, but smart looking jean that enables you to be able to ride to your local restaurant without looking like a fully kitted up motorcyclist. My only personal downer on these are they are low waisted jeans and would be all the better to be slightly higher at the rear.
So if you are looking for a stylish set of motorcycling jeans to wear this summer, head to Eurobike's website where you'll be able to find your nearest PMJ dealer to try a set on.