After covering the launch of the new Pirelli Angel GT II tyres a couple of months back in BRM, pulling our longterm Suzuki GSX-S750 out of the shed for a spring-time run revealed that it was sorely in need of a new set of hoops. Great! A perfect way to put the GTs to the test.
Designed to cover a range of bikes from big sports tourers (there's a special heavy-duty version) to nakeds like the Suzuki and even urbans and supersport machines, the new Angels sounded like they might be a jack-of-all type tyre. But when the new hoops arrived at BRM HQ, it was obvious to see these were a set of tyres which should suit our requirement perfectly.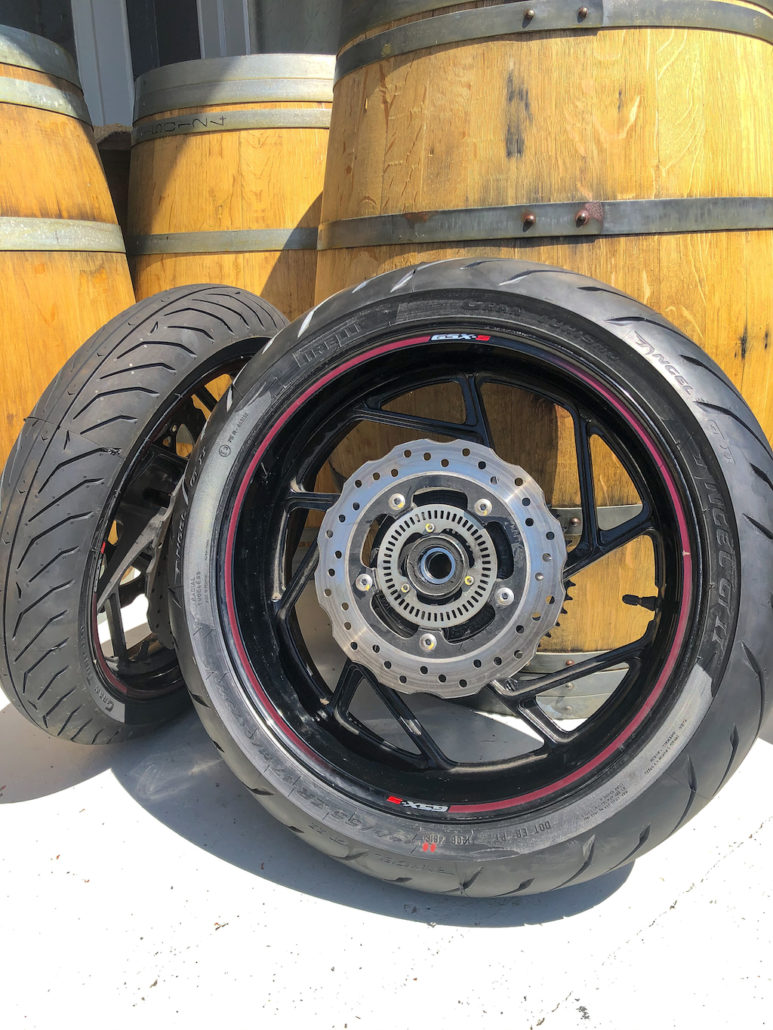 Improved performance in all conditions is the name of the game, and looking at the tread pattern with its close resemblance to Pirelli's Diablo Wet we can be pretty sure it should be a pearler in the rain. The twin longitudinal grooves in the centre are there to maximise water evacuation while the side grooves get the water out the side. They've then added a full-silica compound (the stuff that grips in the wet) at the front and a dual mixture in the rear designed to give grip and longevity.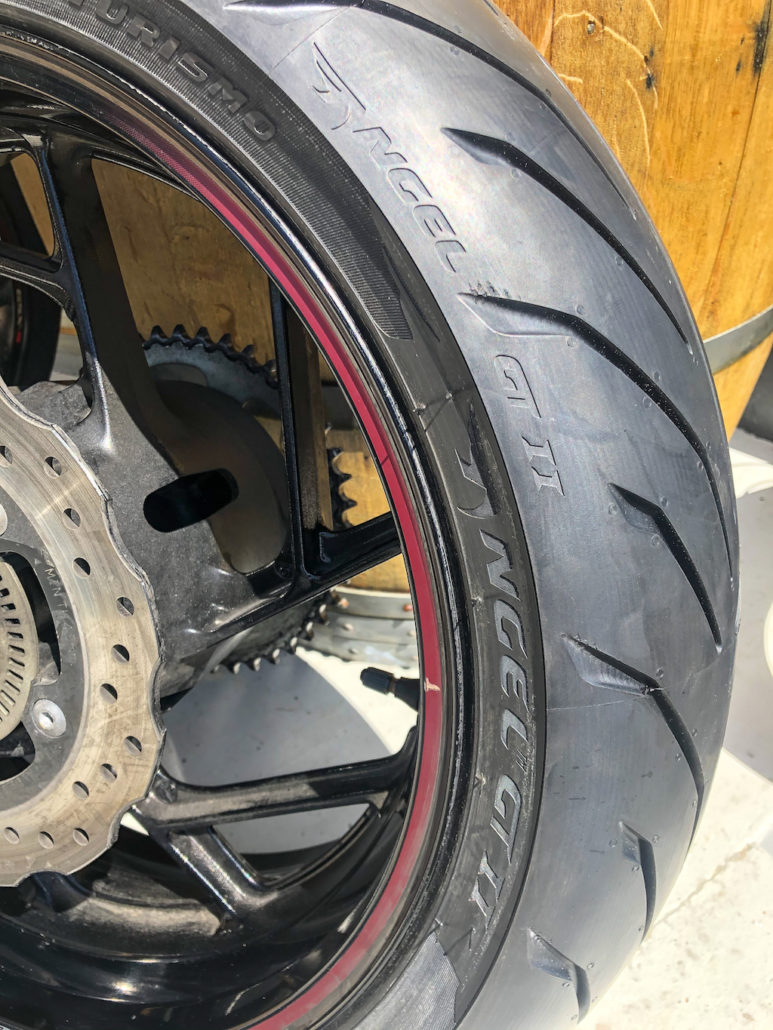 But hopefully it's not going to rain all summer, and thankfully the GT II has us covered when the roads are warm and the pace hot. A stiff 0-degree steel belt carcass structure which is designed to give variable stiffness across the tyre's profile, with a lower end-count in the centre allowing for footprint extension and therefore increased stability and confidence, while the higher count at the shoulder supplies support and precision.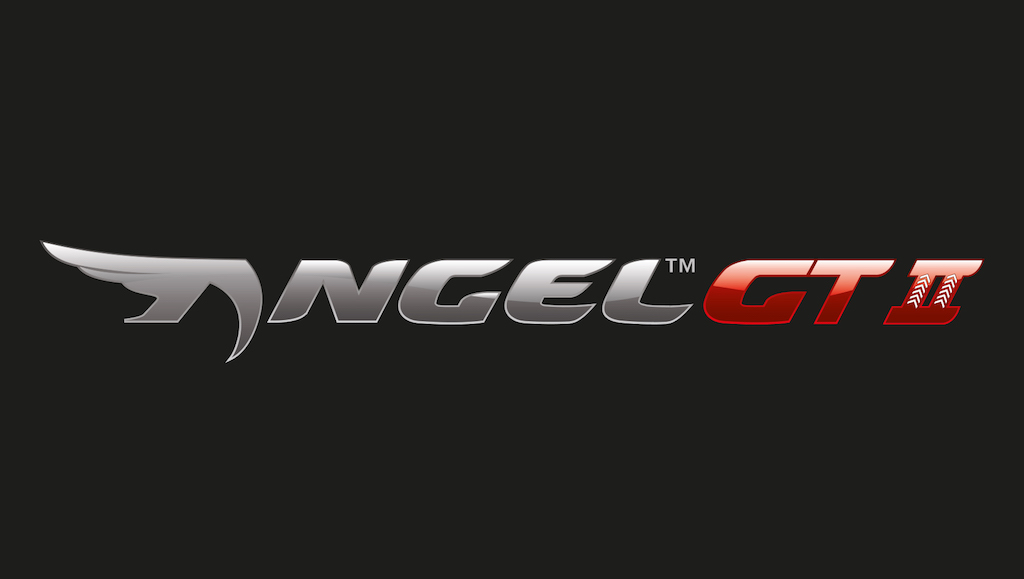 The press release talks about the centre grooves offering maximum stability and the rolling smoothness supplying acoustic comfort, although that might get ruined by the Scorpion end-can which gives the Suzuki a fruity growl. Still, with claims of increased mileage thanks to the wider footprint and stable void-to-fill ratio, it should mean a few thousand kays over summer should be no problem for the Pirellis.
Check back next month to see how they're performing or keep an eye on the BRM social feeds.
Tester: Paul | Distributed By: Level Ltd | Price: $Varies | Check it: www.pirelli.com