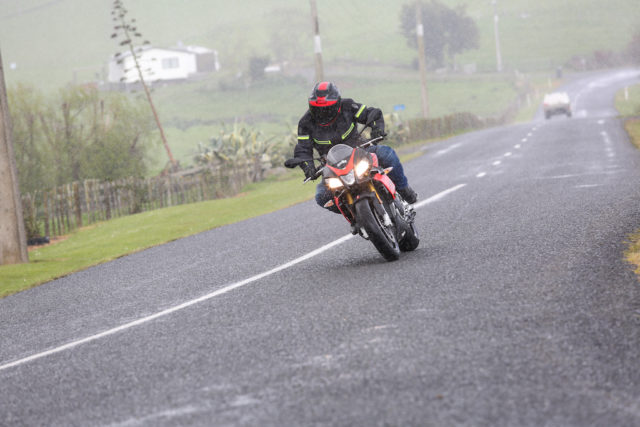 My mum always said, "You buy cheap, you buy twice," which is a motto I've stuck to throughout my motorcycling career. Yep, some of those unbelievably cheap deals often looking tempting, be it a bike on TradeMe or a helmet from Somewearistan, but you know that more often than not there's a reason the price is so cheap – it's rubbish.
And then there's this – top shelf, as I like to call it. At $1,549.00, the Richa Atlantic Gore-tex jacket is up there on the price spectrum, but WOW, what a jacket! There is a discernible difference with the type of quality you get from a jacket like this.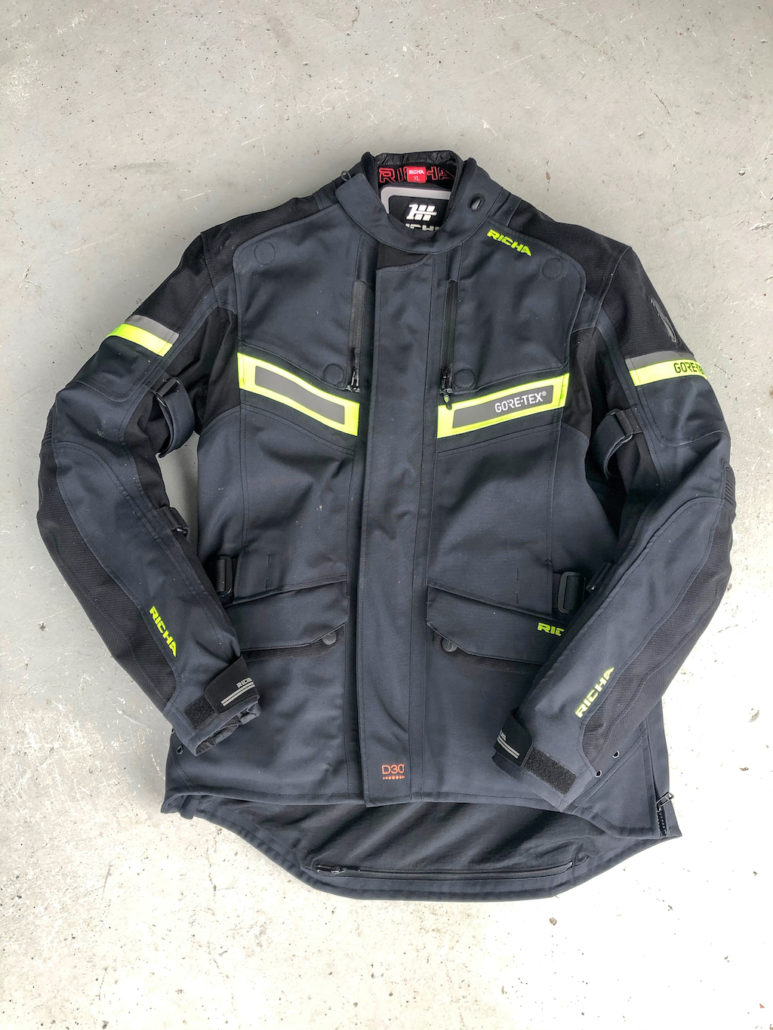 The first thing you notice is the feel of the outer material, which is a combination of highly abrasion-resistant Gore-tex's Armacor fabric and Gore-tex gecko stretch. It feels next level, like you're wearing a quality, tailor-made suit rather than a piece of motorcycle apparel. Impact protection is offered via D30 pads in the shoulders, back and elbows which are CE-approved. The Gore-tex waterproof membrane is laminated to the outer shell, giving the advantage of less water soaking into the fabric along with a lighter, thinner garment. And finally, there are two waterproof outer pockets (I've properly tested them!) and enough reflective panels to make the jacket stand out without giving you the fluoro look.
And then there are the extra touches: magnetic air-vents, neoprene collar for comfort, rear vent and also a storage pocket for the liner, wide opening cuffs, waterproof zips and Smart Velcro that doesn't get caught on everything. The inner thermal liner is thin yet warm, and if you take off the outer motorcycle jacket when you arrive somewhere, the thermal liner can be worn as a jacket by itself, looking like you've walked out of a branch of Kathmandu.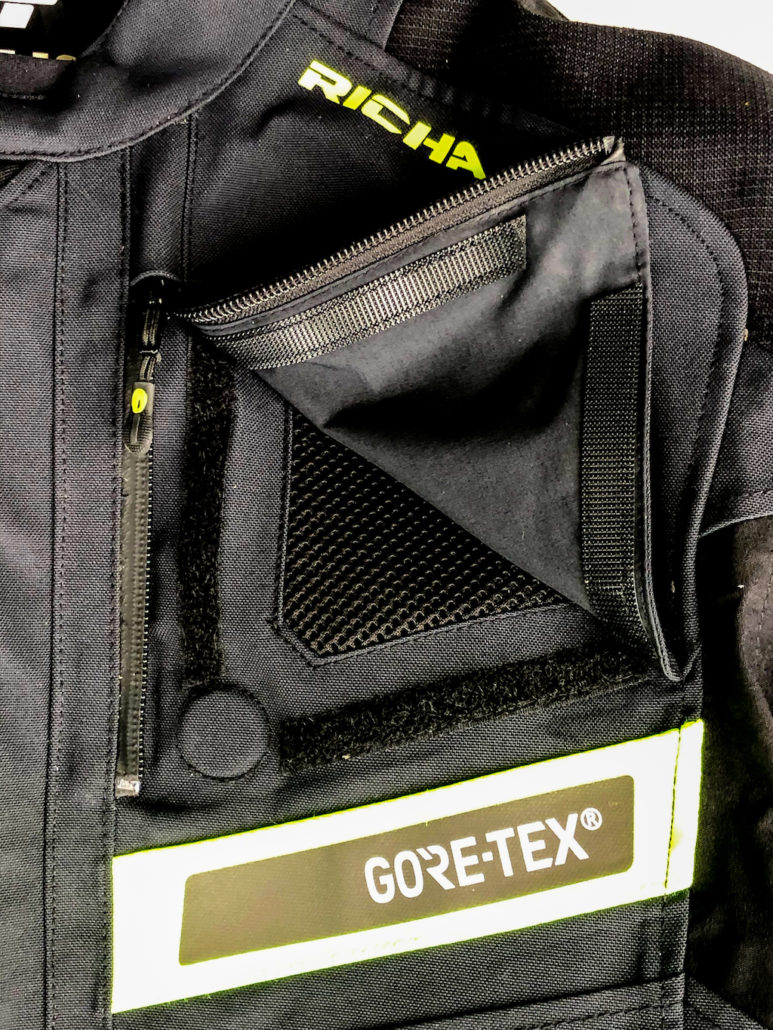 The real standout feature of the Atlantic though is the fit, with no flapping bits or exposed areas. Instead, it fits nicely around the arms and the rear of the jacket even comes further down to reduce the risk of biker's crack when you're leant over. I found the neck slightly stiff when tucked over on an Aprilia Tuono, but a toggle secures it slightly open if required for extra movement.
If you're looking for a jacket that can handle whatever the weather wants to throw at you, feels great, looks good and is an example of just what a quality motorcycle garment should be like, then look no further. And if you're choking a bit at the cost of spending that much on a jacket, then fear not as Richa have a range of jackets, pants and gloves to suit every price range, with their entry-level textile jacket an affordable $359.00.
Tester: Paul | Distributed by: Whites Powersports | Price: $1,549.00 | Check It: www.richa.co.nz