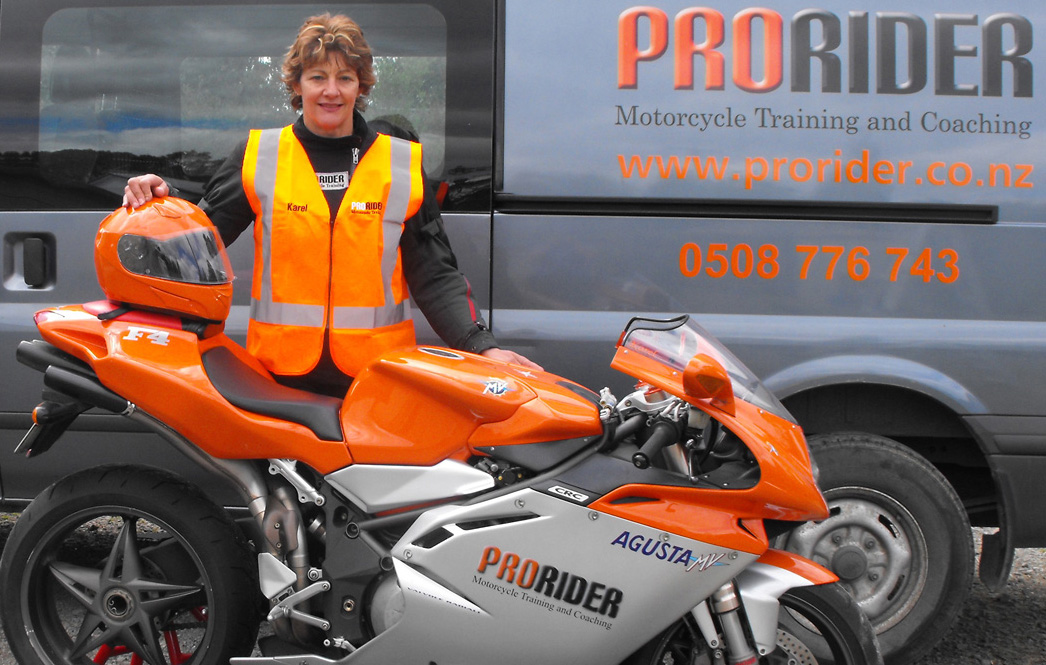 There's a new system in place that can speed up your probation period on L-Plates. Training expert Karel Pavich explains…
Words: Pro Rider | Pics: ACC, Ride Forever and supplied
Want to get your full motorcycle licence? Over the next few issues we will be giving you some helpful tips on how you can shortcut your learner and restricted license time while building up your riding skills and roadcraft techniques. After all, we want you to be the best rider you can be and enjoy the incredible, exhilarating experience of riding a motorcycle in our beautiful country and around the world.
What is the CBTA?
Competency Based Training and Assessment (CBTA) is a new training and assessment option for people getting their motorcycle licence (class 6). The Transport Agency has introduced the CBTA to improve safety for motorcyclists as the New Zealand Government's Safer Journeys strategy identified motorcycling safety as a priority area for improvement. In 2010, the government announced a package of reforms to improve the safety of motorcyclists through improved rider training and licensing requirements. Part of that package, was allowing for the introduction of CBTA.
Instead of taking a practical test at each stage of your licence, you can choose to have your riding skills assessed by a CBTA assessor. The assessments are designed to ensure you're competent in a range of riding skills, which are important to keep you safe when riding on our roads.
If you choose the CBTA option, there are a number of benefits:
– You can reduce the required minimum time during the Learner and Restricted stages of your motorcycle licence
– It improves your riding skill levels by targeting high-risk riding behaviours, which allows for a safer road system for you and other road users.
– You'll get feedback on your riding skills which will help you to understand how you can improve your riding in the future.
Learner to Restricted licence CBTA – R
Successful completion of a CBTA-R during the learner stage will:
– Remove the minimum time period for holding a learner licence (you must still be at least 16 ½ years of age when applying for your restricted licence).
– Remove the requirement to sit a class 6 restricted practical test
Restricted to Full Licence CBTA – F
Successful completion of a CBTA -F during the restricted stage will:
– Reduce the time period for holding a restricted licence from 18 months to 12 months
– Remove the requirement to sit a class 6 full licence practical test
Riding Tasks
For both CBTA R and F, the rider's skills are assessed throughout the entire ride and their performance in any one of the seven riding tasks will be assessed:
– Moving in
– Straight ride
– Riding a curve
– Riding through an intersection
– Overtaking
– Turning back
– Moving out
Where applicable the following competencies are also assessed during each task assessment:
– Looking
– Scanning / mirrors
– Head check
– Communication
– Consideration / courtesy
– Positioning
– Speed management
– Progression
– Stability / smoothness
– Following distance
– Other illegal.
There's also a pre-ride safety check designed to ensure the motorcycle is roadworthy and legally compliant. This includes:
– Obvious damage that could be considered dangerous
– Chain tension (not too loose or too tight)
– Tyres (inflated, legal tread depth, no sidewall cracks)
– Wheels (undamaged)
– Rear vision mirror (fitted and undamaged)
– Indicators (operational and lenses intact)
– Brake lights (operational and lenses intact)
– Headlamp or daylight running lamps (operational)
– Horn (operational)
– Licence label (current)
– Warrant of fitness (current)
– L-plate (fitted to rear) – note only applicable to the CBTA 6R course
– Rider protective equipment. The candidate must wear the minimum of a long-sleeved, front-fastening jacket, long pants, suitable gloves, sturdy covered footwear, and a motorcycle helmet of an approved standard that is securely fastened on the candidate's head.
– CBTA assessments may only be undertaken on a motorcycle that is LAMS approved.
Who can I be assessed by?
CBTA uses the knowledge and experience of industry based assessors who have been approved by the Transport Agency to train and assess motorcyclists riding skills. The ACC subsidised Ride Forever courses ($20- $50) are designed to help riders with the CBTA competencies as they specifically focus on the competencies and tasks which supports riders to pass their CBTA Assessment. Register at www.rideforever.co.nz