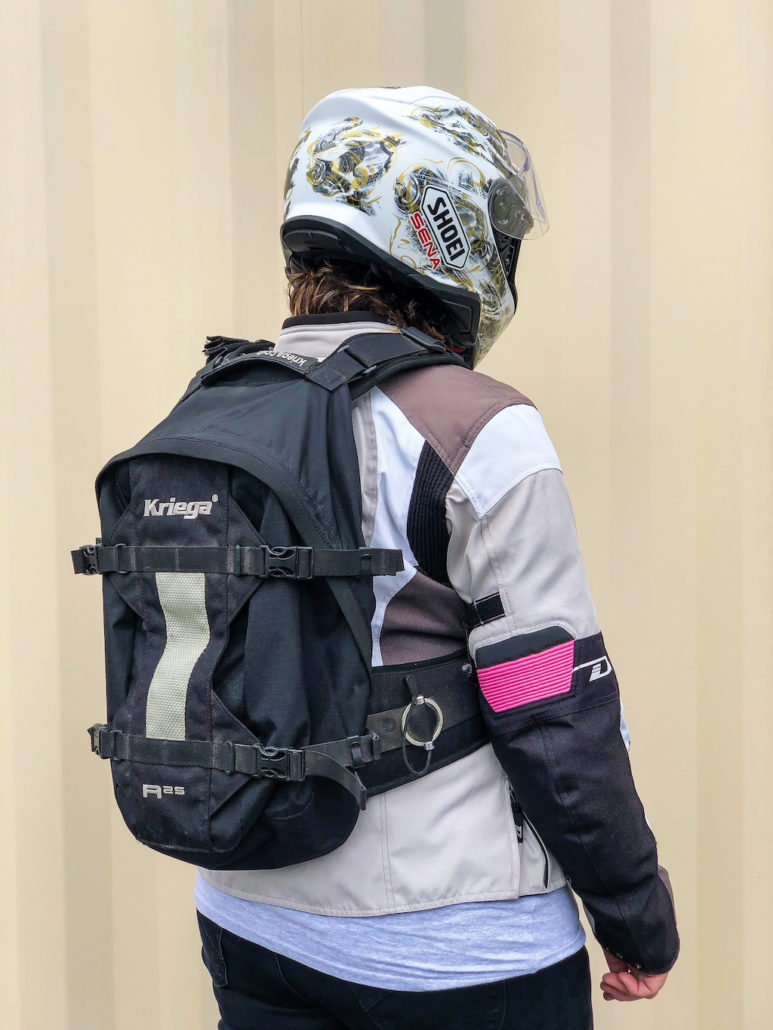 Tester: Paul | Distributed by: Motogear | Price: $289.00 | For more info: www.motogear.co.nz
I love this backpack – simply as that. I haven't found anything else that lets you carry gear on your back for so long without causing backache. Kriega really do have the soft motorcycle luggage segment sorted.
At the heart of the R25's success is the Quadloc harness, which buckles twice in the middle of your chest. This design somehow spreads the load rather than feeling like the backpack is hanging off the top of your shoulders. I've carried serious amounts of camera gear in this bag for entire days without a single bit of back strain which considering I've got a dodgy back is pretty impressive.
The only wish I have is that it had a waterproof lining, although keeping a plastic bag handy makes sure anything valuable is kept dry in majorly wet weather. If it's just a shower I'm happy to reply on the water-resistant outer layer to keep moisture away.
If you're in the market for a backpack to wear while riding, make sure to check the Kreiga range out.