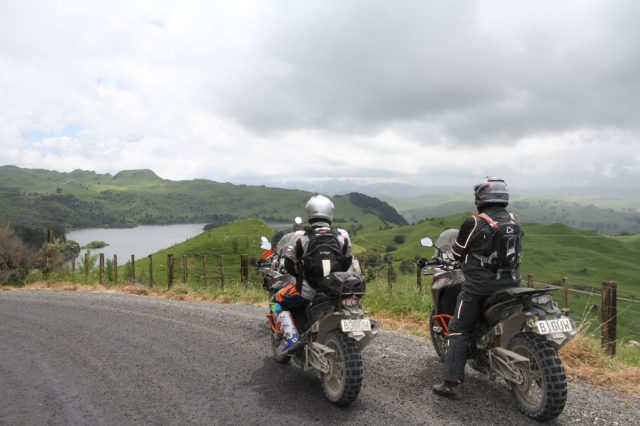 It seems that when it comes to the adventure market, Kreiga have pretty much got the luggage side of things sown up, with most forums, riders and dealers telling you that the stuff is almost indestructible. But surely you want to opt for those big metal panniers when you're adventure riding, right? Well, actually you don't, unless your idea of an adventure is following the State Highways around the country.
The problem with the metal panniers is two-fold. Firstly, they're heavy, especially when filled to the brim with gear. And that doesn't make riding off-road particularly easy, especially when you need to pick a bike up. Secondly, they're totally solid meaning if you're underneath them in a crash, it's going to hurt. Plus, they also don't like vibration, something you get a lot of on adventure machines which actually get ridden big distances off-road.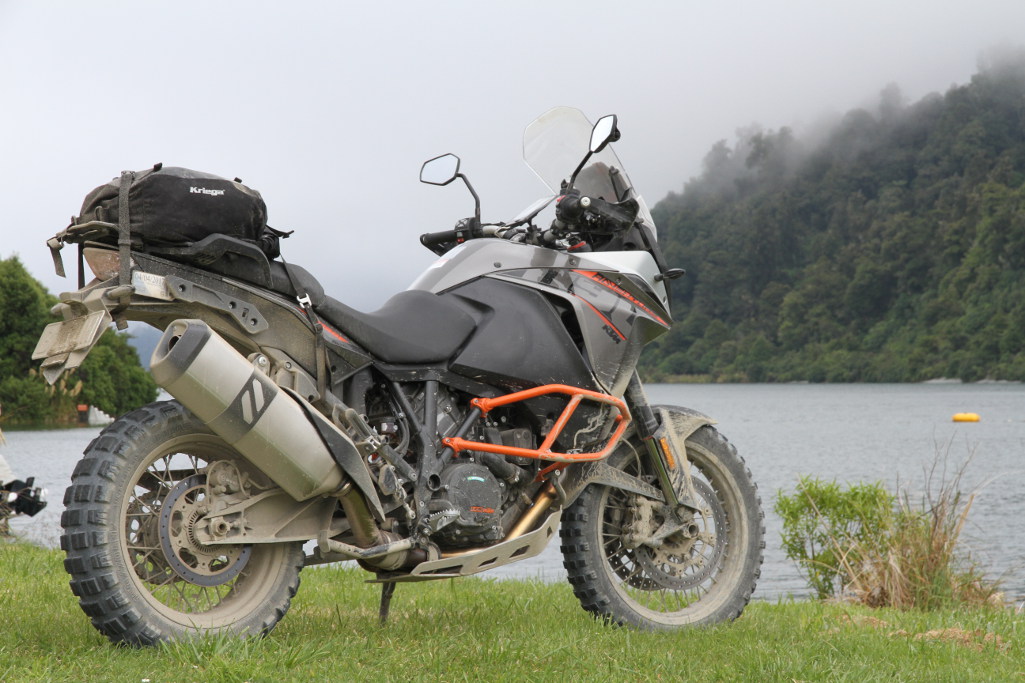 Kreiga do a complete range of backpacks and tailpacks designed to cope with the rigours of off-road riding while also being easy to fit to any type or style of motorcycle. I was riding a KTM 1190 Adventure on the recent KTM Rallye (which you'll read about elsewhere in this magazine) and I needed a pack on the bike for tools, food, clothing and generic other gear. I then needed a backpack which could not only supply me with liquid via a bladder and hose, but also cope with carrying around 10kilos of camera gear without sending me to a chiropractor.
For the tailpack, I ended up with the 10litre bag, which comes complete with various straps and fittings to make attaching it securely a breeze. The bag has a roll-top, which once you squeeze the air out, makes the bag fold up small and also makes it totally waterproof. The interior is white, which helps you see what's inside (it's like a Tardis, it swallows so much!) and there's additional pockets outside for the bits you need to access more regularly. It works really well, never let a drop of water in and the best bits, it's adaptable so you can secure additional bags to the outside should you need a bit more storage.
But it was the backpack which really sold me on the Kreiga luggage, with the 25litre bag featuring some seriously heavy duty straps for your shoulders along with their patented Quadlock harness system. Filling the back up with cameras, batteries, 3litres of water and all the other assorted paraphernalia I see to drag along when shooting motorbikes, the R25 had some serious weight in it when I lifted it up. But once it was on my back and I had adjusted the straps and secured them using the two easy buckles on the front, the weight disappeared. I spent five days with this on my back, a fair amount of which was done standing up. Despite that, I never had a sore back, something I was not only surprised about but also extremely grateful. Just like the drybag, the backpack has a number of neat features which make it stand head and shoulders ahead of regular backpacks.
The Details
Tested by: Paul
Price: Kreiga R25 Backpack $299.00 | Kreiga US-10 Drypack $149.00
Available from: All good bike shops.