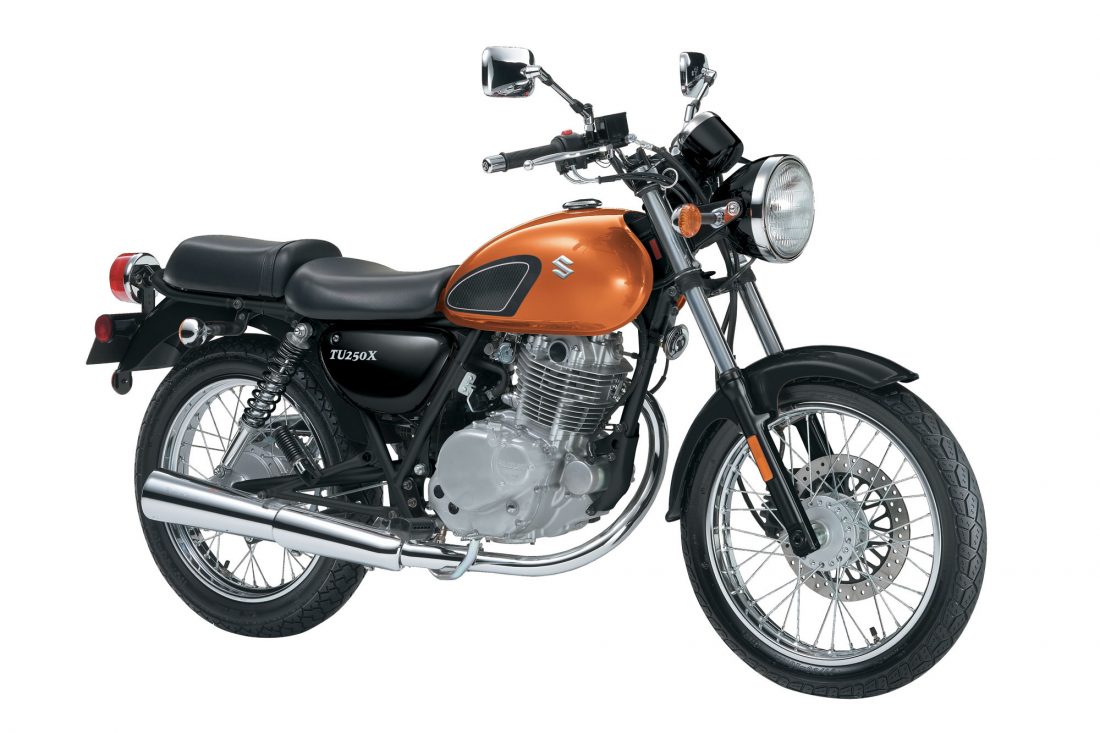 Suzuki TU250X
Suzuki have released details of their latest model, which looks remarkably like a rebirth of the ever-popular GN250. Manufactured in Japan this Learner Approved 249cc combines retro cruiser styling and modern engineering, including fuel injection and electric start. The GN was massively popular as a learner bike before the advent of the LAMS system, so maybe the TU might well do the same.
With a sweptback muffler, headlight case and chrome spoke wheels, the  TU250X is classic looking. The front disc brake looks like it's unlikely to catch any learners out while the low 770mm seat makes the TU250X comfortable and easy to ride, plus the 12L fuel tank and fuel-efficient engine provide excellent riding range.
At only $5,995 + on road costs including GST, the TU is an inexpensive way to get into motorcycling, so see your local Suzuki dealer if it looks like a bit of you.