Freshly announced overnight last night, Ducati have released news that they are taking a prototype V4 Streetfighter to the Broadmoor Pikes Peak Hill Climb, which starts on June 30th. Experienced racer and 3-times Pikes Peak winner Carlin Dunne will be piloting the machine up the 12.42-mile long course at the internationally acclaimed race.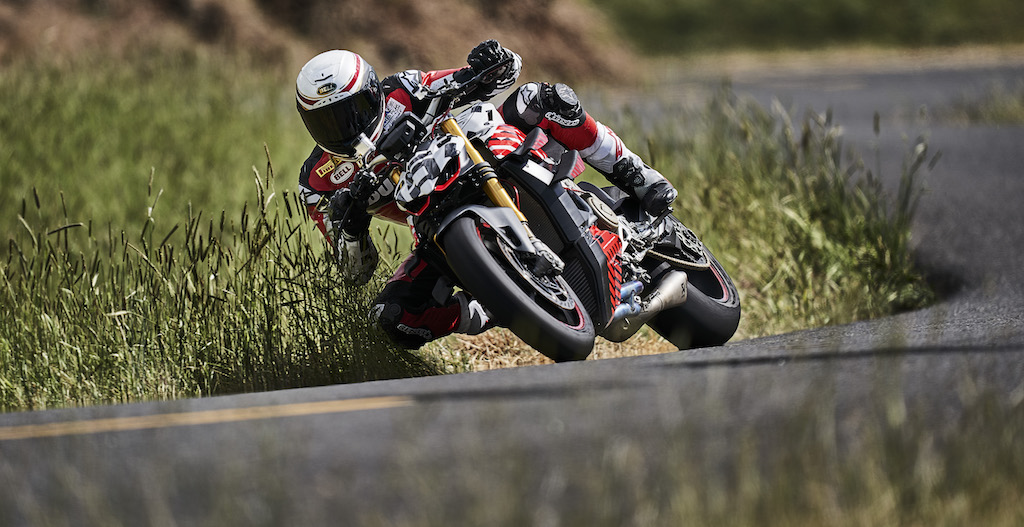 Derived from the V4 Panigale, the V4 Streetfighter has been re-dressed in minimal fairings, with extra aerodynamics designed specifically to aid in keeping the 1100cc Desmosedici Stradale-powered bike on the road. The clip-on handlebars have been replaced with a single high-mounted bar. The bike has also been given a special 'Pikes Peak' race livery, designed by Centro Stile Ducati; unlike the normal practice with prototypes, the paint-scheme doesn't hide any of the bike's lines but pronounces the bike for what it is intended.
"The Streetfighter V4 will be one of the stars of the Ducati World Premiere 2020," declared Claudio Domenicali, CEO of Ducati. "Streetfighter V4 is the Panigale for road riding; so there was no better stage than the Broadmoor Pikes Peak International Hill Climb for what will be the highest performance Streetfighter ever put into production."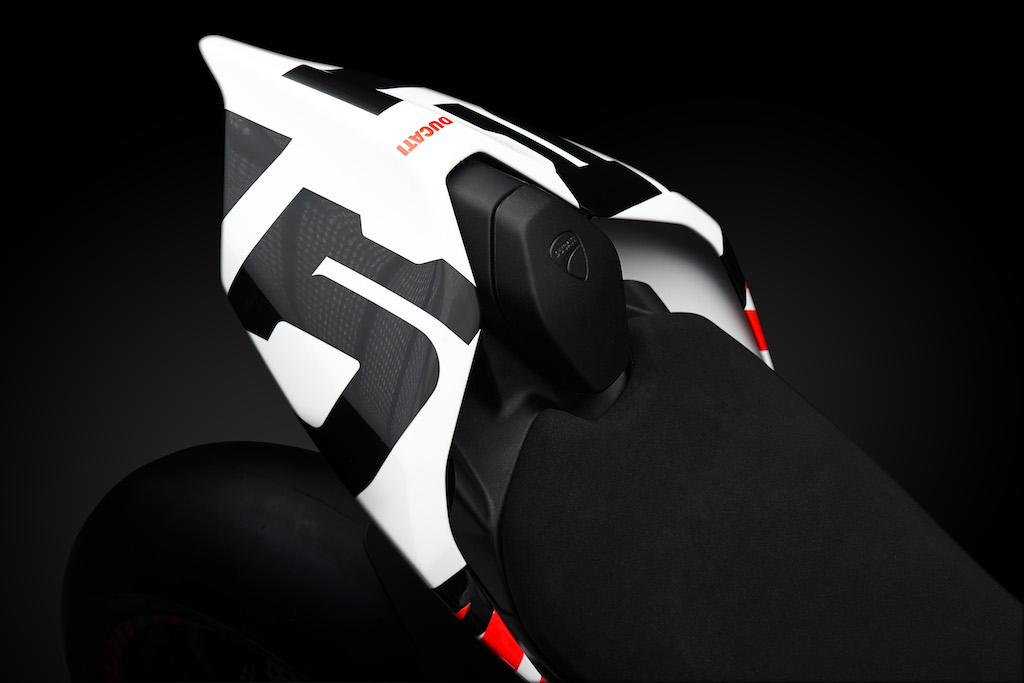 Ducati have indicated the bike will also be presented to the public at EICMA 2019, and have already stated it will be put into production, with a road model available in Ducati dealerships worldwide in mid-March 2020.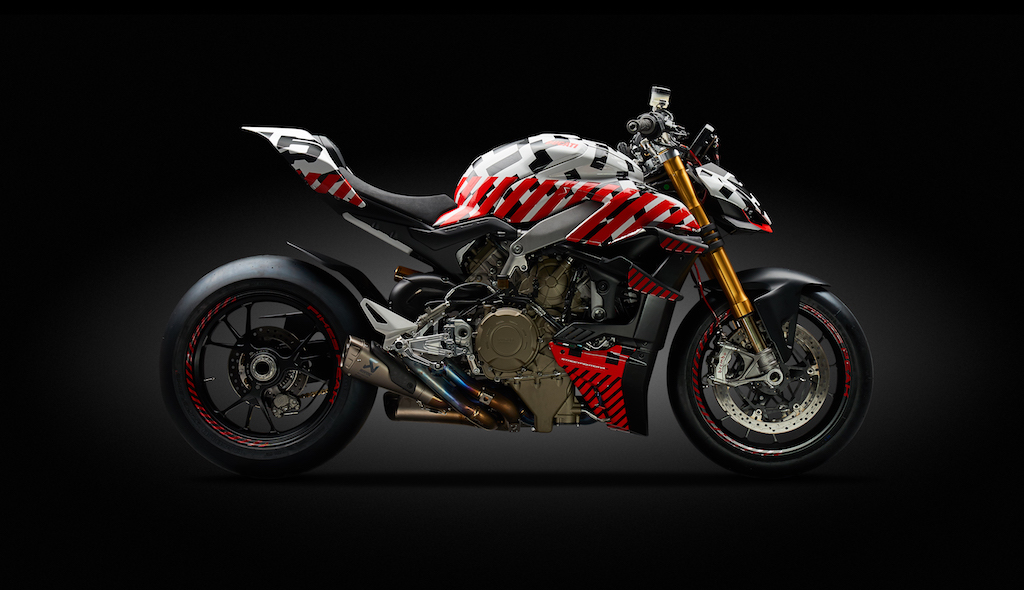 Photos: Ducati Media House