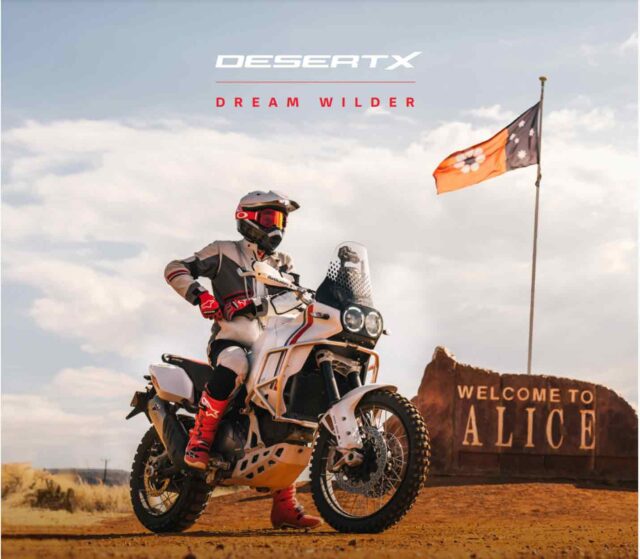 The Finke Desert race is one of the world's most grueling off-road races, with the sand track running from Alice Springs to the small Aputula (Finke) community in the Northern Territory of Australia.
It has the reputation of being one of the toughest off-road courses in the most remote place in the world, with the track using the old support road to the railway tracks. With over 600 cars, bikes and buggies pummelling the track during the race, the 230km course is made more challenging with the fact the competitors camp the night and then race back to Alice Springs the following day.
Ducati Challenge
Ducati Australia has released a video of a challenge they undertook with Ducati Adventure Specialist, Nick Selleck, where they tried to see if a standard Ducati DesertX could make the journey from Alice to Finke and back using a bike as it comes from the showroom floor (just with a few genuine accessories) and on a single tank of fuel. Luckily for them, one genuine accessory is the rear-mounted additional fuel tank, giving the Ducati an extra 8 litres of gas. But even that was pushing the limit of 460km in the sand.
The clip is 20 minutes long and shows just how capable modern adventure machines are if the rider has the talent. And while Nick wasn't in the actual race, the fact he did it a week after competitors left meant the track was full of car-swallowing whoops and deep sand.
Grab a coffee and have a watch.