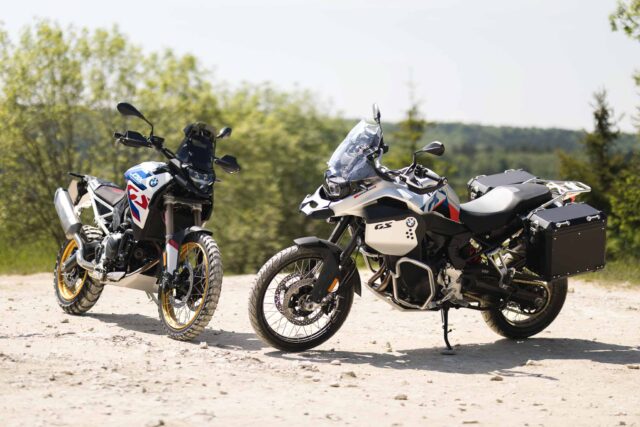 More Power / Less Weight / Better Looks
With BMW at the forefront of the middleweight adventure segment when they released the F 800 GS over a decade ago, the march of the middleweight's capacity has continued with the announcement that we will soon get the F 900 GS.
With a 2mm larger bore pushing the capacity of the parallel twin from 853cc to 895cc, the new 900 continues with the 270-degree crank, which, BMW claims, combined with the increase in capacity, gives the new model a much 'fuller torque curve'. And with the 270/450-degree firing order combined with a new silencer from Akrapovic, they reckon the new model provides a 'particularly emotional sound'. Maximum output is also increased, with the 900 GS and GS Adventure producing a claimed 105hp (up 10hp) and 93Nm of torque.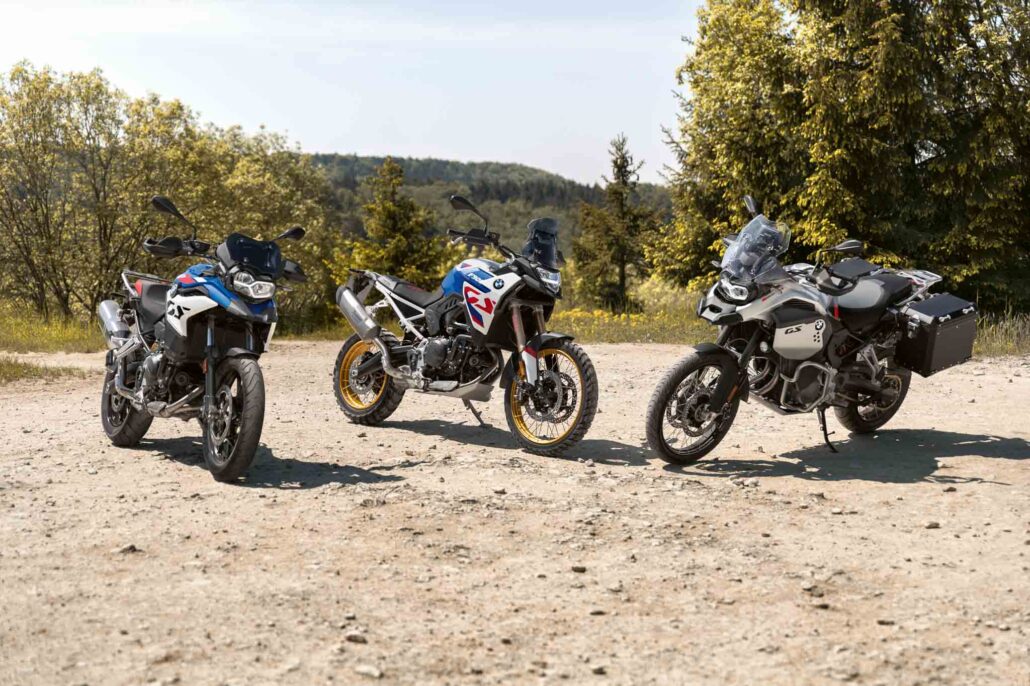 Thankfully, the additional capacity hasn't also seen an increase in weight, with a healthy 14-kilos shaved off the ready-to-ride figure thanks to a new 14-5-litre plastic fuel tank (which is also 500ml small in capacity) that is 4.5-kilos lighter than the previous steel version. Then there's the stripped-down rear end of the new model, with a bolt-on rear subframe not only helping with repairs should you get a bit too adventurous on the GS but it's also 2.4-kilos lighter. Finally, the striking Akrapovic muffler sheds a further 1.7 kilos.
The overall appearance of the BMW middleweight has been updated with a look much more in keeping with the rest of the class. At the same time, lower positioned pegs and higher handlebars are designed to not only make the F900s more suitable for riding while standing up off-road but also more comfortable for longer tours. Other improvements for riding off-road include wider enduro footpegs, an adjustable gearshift lever as standard that features an optimised bearing and new gearshift lever kinematics, making it possible to optimise shifting the six-speed transmission even further. The F 900 GS also features a new foot brake lever in a higher position.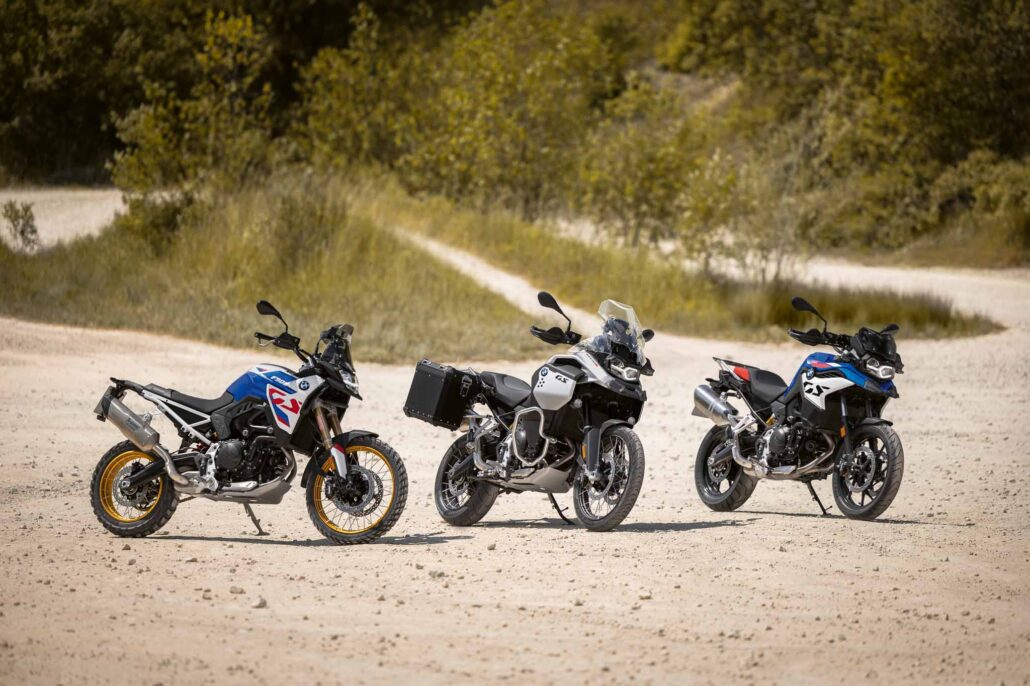 Suspension is taken care of by a new set of 43mm Showa Upside-down fully-adjustable forks offering a decent 230mm of travel, while the rear shock offers preload and rebound adjustment and 215mm of travel. Dynamic ESA electronic suspension is an option, as is the option of an Enduro Pro package, which features fully adjustable titanium nitride-coated upside-down telescopic forks, fully adjustable central spring strut as well as handlebar risers and M Endurance chain.
The dash is a 6.5-inch TFT offering smartphone connectivity, while there is also a multifunction holder as standard designed to accommodate navigation devices or action cam. Electronic aids come in the form of two riding modes (Rain & Road), cornering ABS Pro and Dynamic Traction Control as standard. Riding Modes Pro can be unlocked as an extra, offering additional riding modes along with engine drag control and dynamic brake control.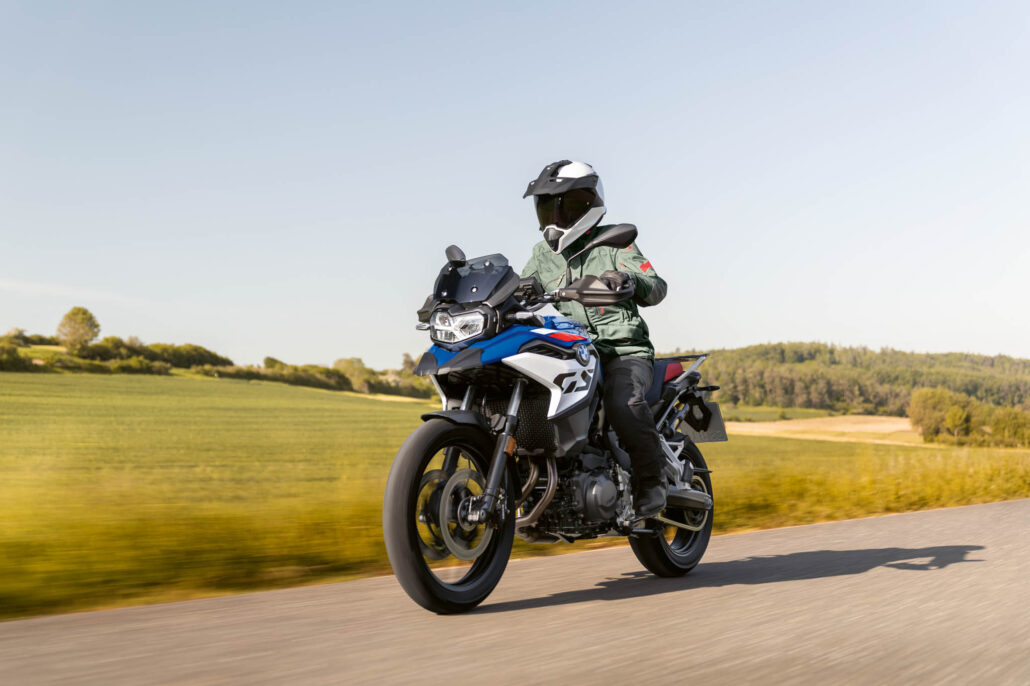 Smaller Version
Continuing BMW's usual quirk with their mid-capacity models, there will also be an F 800 GS, although it still features the 895cc powerplant, just detuned. Output is 87hp, and a 19-inch front-wheel compared to the other models' 21-inch sees the seat height reduced from 870mm (875mm GSA) to 815mm and suspension travel down 60mm. It does, however, get the same TFT dash as the bigger models, unlike previous years.
Expect models to arrive at the end of 2023 or early 2024, with pricing to be confirmed closer to the time.