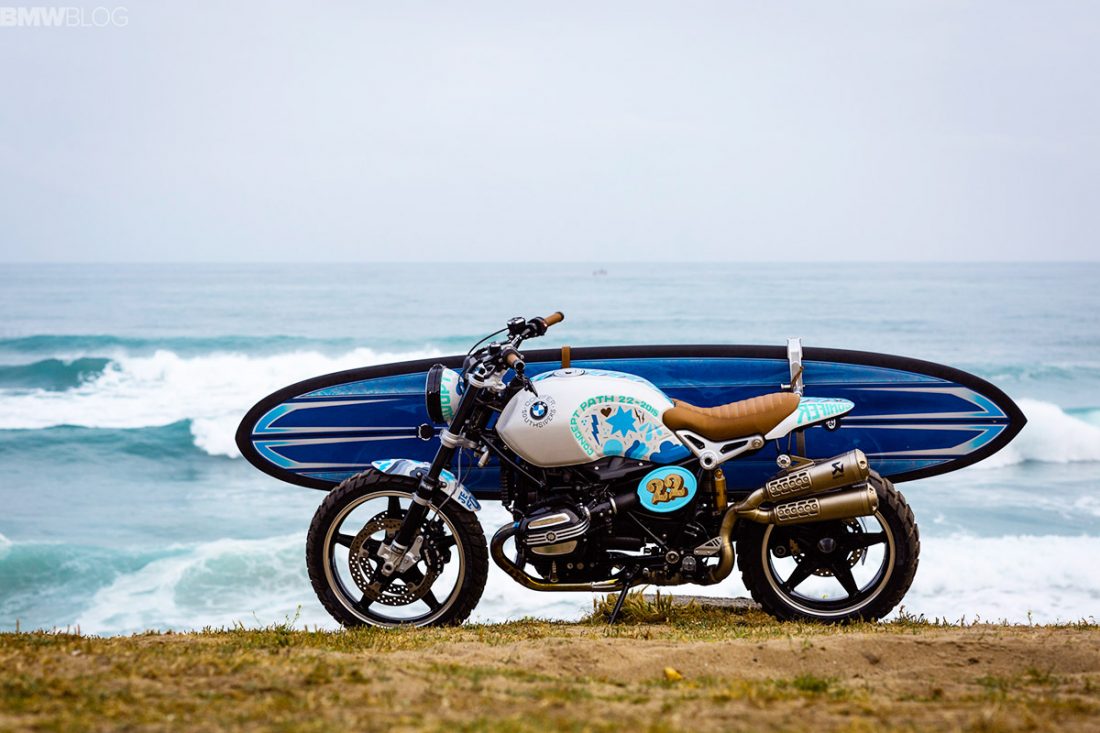 On display at the Wheels & Waves show in Biarritz, France, the latest Scrambler to head out is aimed squarely at the same demographic as the likes of Ducati's new release. Based heavily on the successful R NineT, conventional forks, lower spec brakes and suspension both ends suggests an entry level at a reduced price but still very current in style – if you can call retro current…
"A scrambler is the perfect match for Wheels & Waves. It's the epitome of a motorcycle beyond established standards and conventions. Performance specifications are not so much of interest – style and originality all the more so. The Concept Path 22 is our own interpretation based on the R nineT. The latter is the perfect basis for a scrambler conversion", explains Edgar Heinrich, Head of BMW Motorrad Design.
The BMW Concept Path 22 is the result of a unique collaboration. At the initiative of the Wheels & Waves organisers, the motorcycle club Southsiders MC – in particular their member Vincent Prat – BMW Motorrad invited artist Ornamental Conifer and the surfboard shaper Mason Dyer of Dyer Brand to design the BMW Concept Path 22 together. "Based on our scrambler interpretation, we wanted to create a kind of projection of the particular blend of people and cultures to be found at Wheels & Waves. And we found the perfect partners to do just this. The BMW Concept Path 22 captures everything that makes the Wheels & Waves people, festival and lifestyle so special", says Heinrich.
The name "Path 22" refers to one of the insider secrets among Europe's surf spots. This particular stretch of beach is inaccessible to cars, located on the Atlantic coast of southern France, half an hour's walk through one of Europe's biggest pine forests. The path leading to this spot bears the number 22.