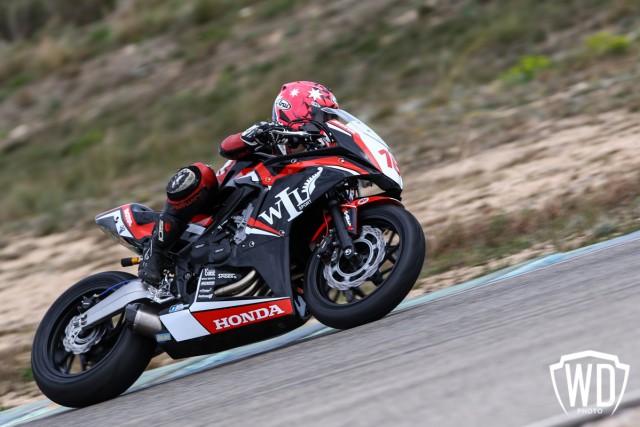 Title photo by wd.jr and Eurpean Junior Cup.
Avalon Biddle races into action this weekend, April 2-3 as she begins the defence of her European Women's Cup title. The ever-smiling Kiwi was a convincing winner last year but the competition this year has definitely ramped up a notch. With the help of Wil Sport and a list of sponsors, hopefully , like last year, it'll lead to offers to compete at other events as well (like the Suzuka 4-Hour…) but no matter how it all pans out, you can bet the diminutive lass from Orewa will be giving her all.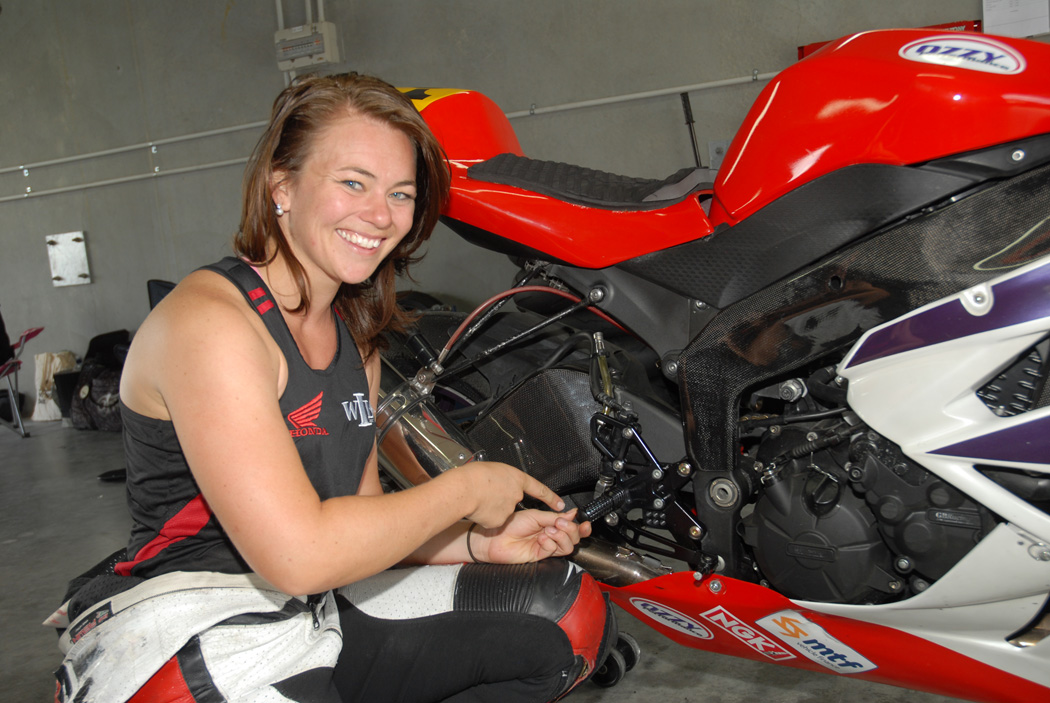 In the photo, Av is explaining the challenges of trying to fit a bike she hadn't previously ridden. Moving the (luckily) adjustable footpegs as far forward as possible helped her small boots reach the controls. Hanging off the side when cornering, she couldn't go any lower as the wider handlebars had her outside arm fully extended across the tank and the brake lever also had her stretching, making her right arm struggle after several laps. Av usually runs a different handlebars and levers to reduce the gap. Even so, the talented lady was fifth in the final round of the Supersport Class in the NZSBK Series, battling with the top men all weekend.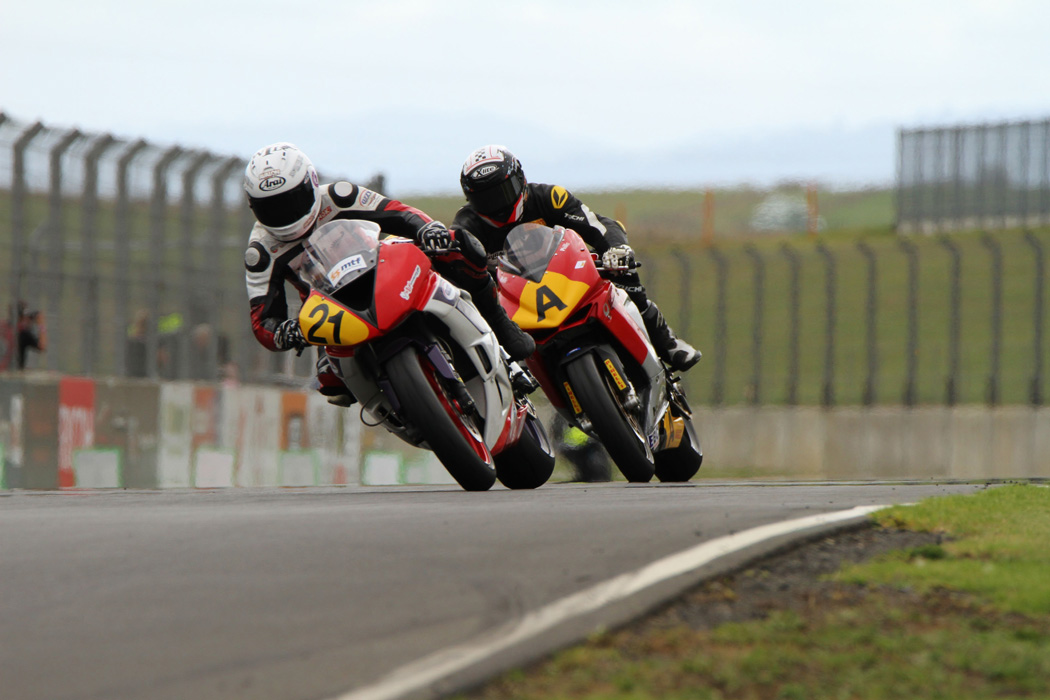 Above: Av battling with Australian ace, Alex Phillis at the final NZSBK round: photo by Doug Cornes
Av reckons racing with the top guys really helps her push to the limit – look out you European ladies, the compact package from Aotearoa is Back and in the form of her life!
Sky Sport will be showing the racing LIVE, so tune in to the WSBK season.