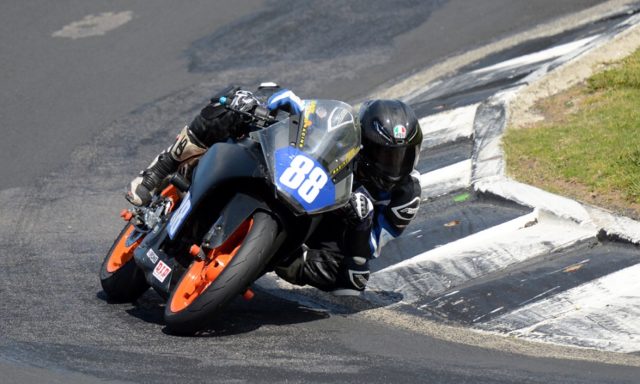 This Sunday at Hampton Downs will see Round Two of the Auckland Motorcycle Club Summer Series for 2019-20. The quick-fire three-round Series will be all complete prior to Christmas, and offers competitors valuable racing miles in the lead-in to the Suzuki International Series and NZSBK National Championship that follow.
Alongside the Senior, Intermediate and Junior categories; Post Classics, Clubman's and Sidecars will provide a full day of action on the 2.7 Km circuit.
And complementing the programme as always, is the dual-competition Carl Cox Motorsport Hyosung and Ninja Cup. A mainstay of the AMCC Series for the past eight seasons, the Cup races always provide some of the most thrilling action on the day; and there is no expectation that this Sunday will be any different.
Entry is $15 for adults, and Under-12 are free.
Practice/qualifying starts at 09:00, and racing gets underway at 11:00.
The 2019-2020 Series is organised and promoted by the Auckland Motorcycle Club – who acknowledge all their valuable partners:
Carl Cox Motorsport, Castrol, Counties Honda, Forbes & Davies, Levels Ltd, Motomail, MTF Finance, and Northern Accessories – along with MX Timing and CTAS Live.
Calendar – 2019-2020 AMCC Club Series:
Rd 1     22nd September, 2019
Rd 2     20th October, 2019
Rd 3     17th November, 2019
2019-2020 AMCC Club Series 
Class Leaders after Round One:
Superbike
(Pirelli)
Travis Moan
Supersport 600
(Pirelli)
Robbie Stokes
Superstock 1000
(Pirelli)
Jonathan Skyrme
Superlite
(Castrol)
Nock Olson
Pro Twin 650
(Castrol)
Ben Rosendaal
125cc GP
(Castrol)
Chris Malcolm
Supersport 300
(Metzeler / Muc-Off)
Nathanael Diprose
250 Pro Lite
(Metzeler / Muc-Off)
Sean White
F4, F5, Gixxer 150
(Metzeler / Muc-Off)
Billee Fuller
Pre 82 Senior
(Motomail NZ)
Matt Ineson
Pre 82 Junior
(Motomail NZ)
Phil Oades
Pre 89 F1
(Motomail NZ)
Ken Ferguson
Pre 89 F3
(Motomail NZ)
Richard Ford
Pre 95 F2
(Motomail NZ)
Paul Pavletich
Pre 95 F3
(Motomail NZ)
Peter van Yzendoorn
Sidecars
(Road Guide / Arai / Michelin)
Mark Halls and
Darren Prentis
Clubman Senior
(Counties Honda)
Brett Hewitt
Clubman Junior
(Counties Honda)
Hayden Kinmont
Ninja Cup
(Carl Cox Motorsport)
Jesse Stroud
Hyosung Cup
(Carl Cox Motorsport)
Loren May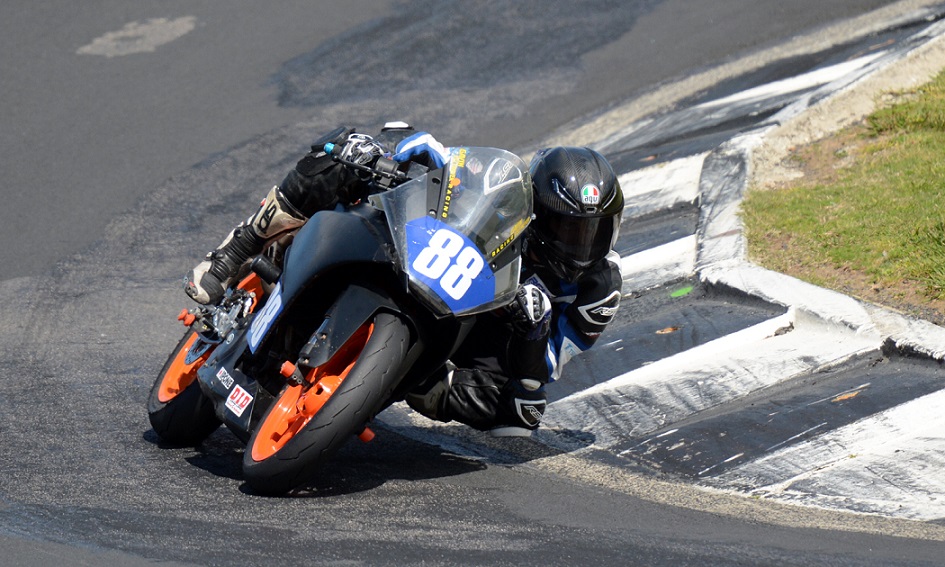 Photo by Philip Kavermann