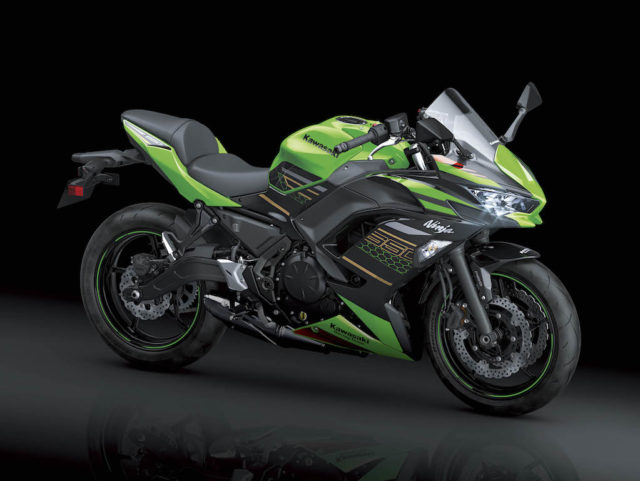 Kawasaki have been keeping busy behind the scenes, recently unveiling their new 2020 Ninja 650 with an impressive selection of updates from the previous model. Maintaining the 'fun, style, easy' concept of its predecessor, the new model features a 650cc parallel-twin with a strong low-to-mid rpm range focus and a lightweight chassis in a slim package.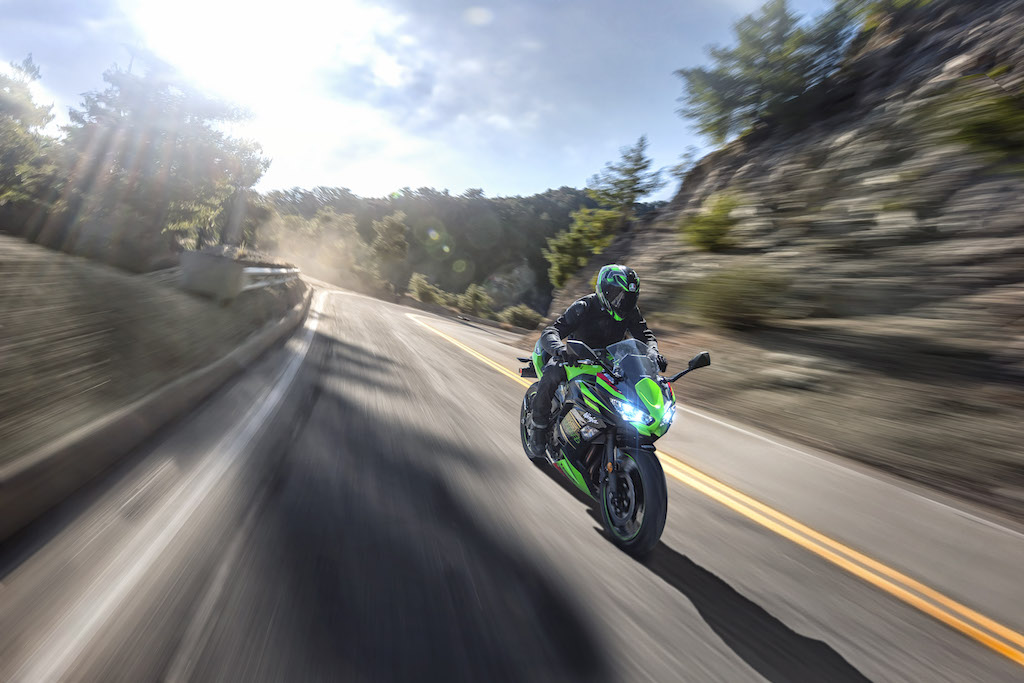 The 650cc motor has been given a refresh, with a number of changes to the intake and exhaust system components, to ensure that Euro4 compliance was maintained, as well as offering an increase in mid-range torque, while maintaining the power of the previous model. An increased catalytic converter volume contributes to cleaner emissions, tucked underneath the bike in a tidy package. The revised silencer layout enables for a smaller end-pipe to be used, at the same time optimising the length and shape of the exhaust pipe to contribute towards the increased performance of the engine.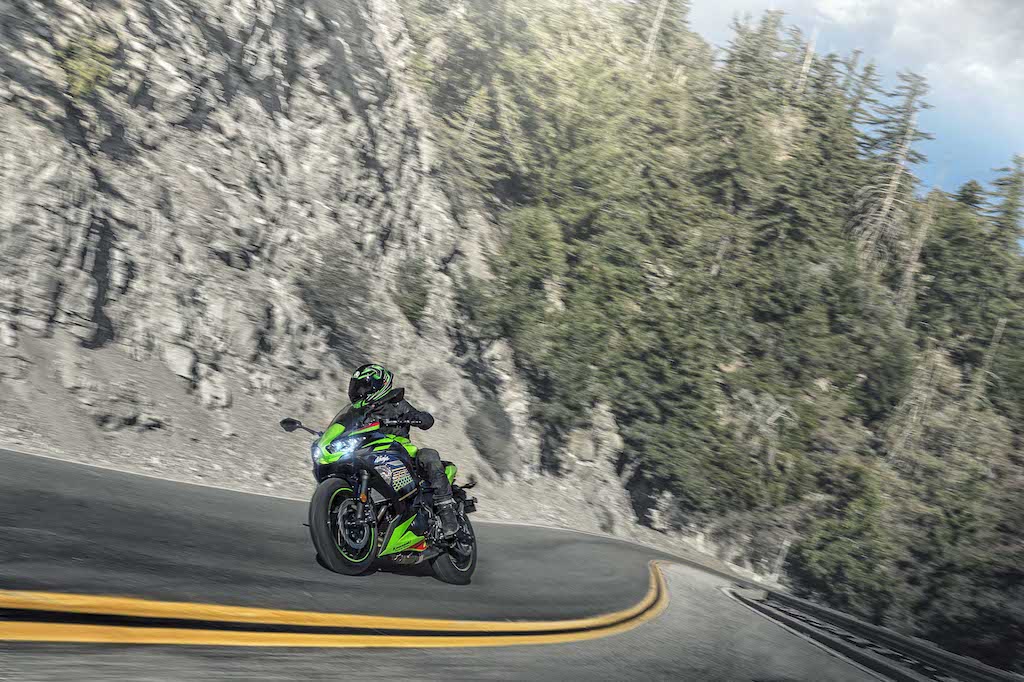 Given the 'open-road, touring' nature of the bike, rider ammenities have been given a boost, with a new TFT dash for the rider, and a thicker urethane pillion seat for improved riding comfort. The TFT Dash incorporates a Bluetooth system, which allows a host of extra instrument functions to be assessed via the 'Rideology The App' smartphone application. The system allows for simple access to vehicle info, riding logs with GPS route information, phone notification and alerts, and general setting tunability, such as preferred measurement units, date and time format, etc. Other onboard digital functions include a digital speedometer, digital bar-style tachometer, gear position indicator, shift light, fuel gauge, and odometer and trip meters. Current and average fuel consumption displays are also available, as is the estimated remaining fuel range, and all other expected digital gauges.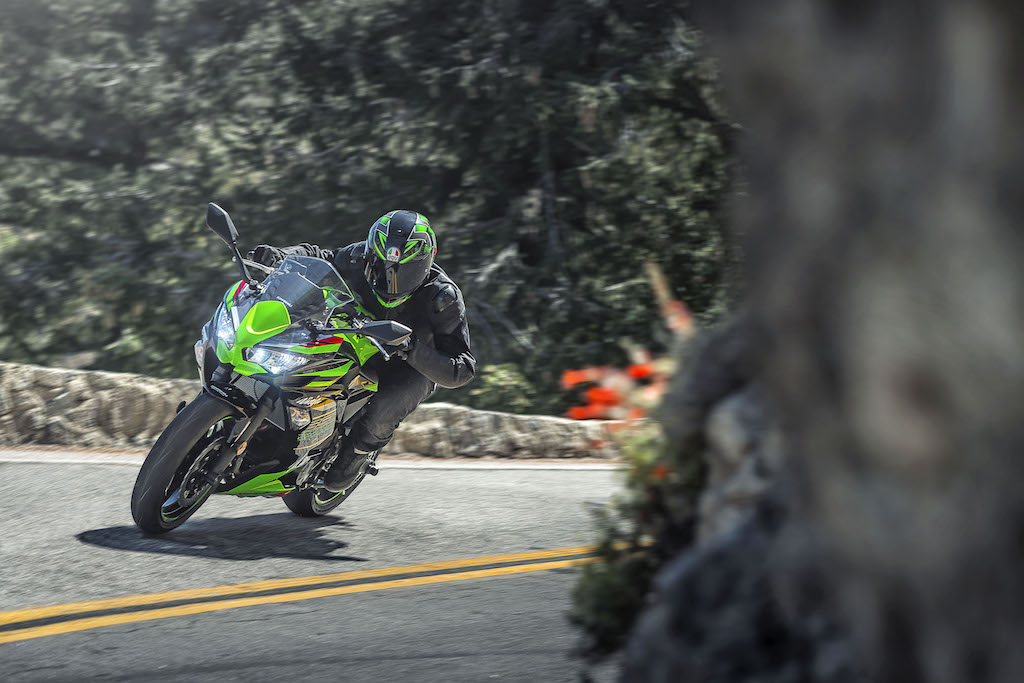 To be available in KRT green with gold detailing, as well as Metallic Spark Black, the 2020 Kawasaki Ninja 650 looks every bit as sharp as expected, reflecting heavily on the racing pedigree of their 636 and 1000cc motorcycles. Kawasaki NZ have already indicated that the Ninja 650 will be appearing here in both LAMS and full-power versions.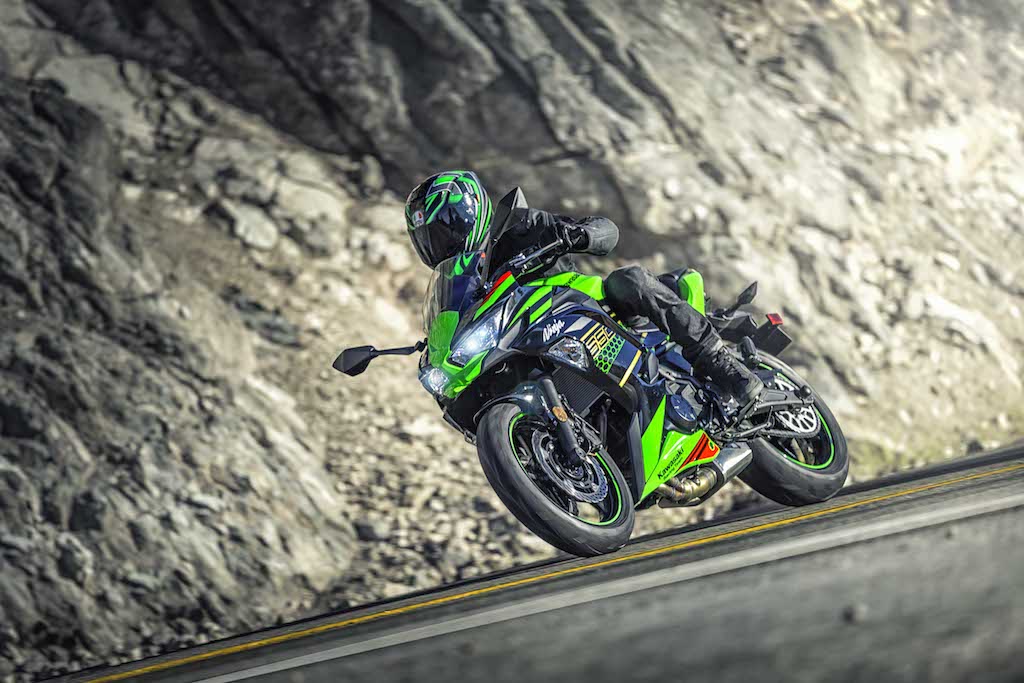 Photos: Kawasaki Europe