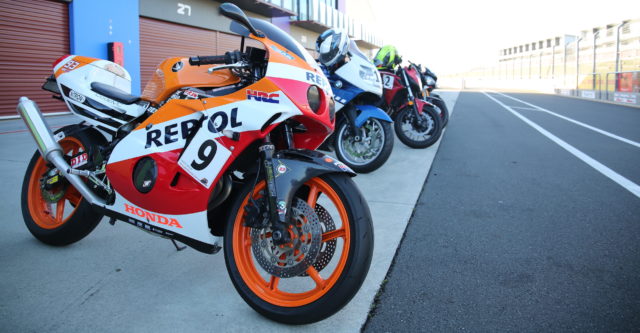 A few months ago, I contacted Dunlop importers, Forbes and Davies, looking for some tyres for my personal Honda CBR250RR. The decision was made to check out a set of the new Dunlop Sportmax Alpha-14 Hypersport tyres, and I've finally found some time to take it to the track to really test their performance!
Their manners on the road are impeccable, without a doubt, in the dry and surprisingly in the wet, too. The tread pattern of these tyres suggests that they are more 'dry' oriented, but in fact the silica compound provides good handling on wet surfaces, albeit with slightly more care taken by the rider as I'm sure you can imagine.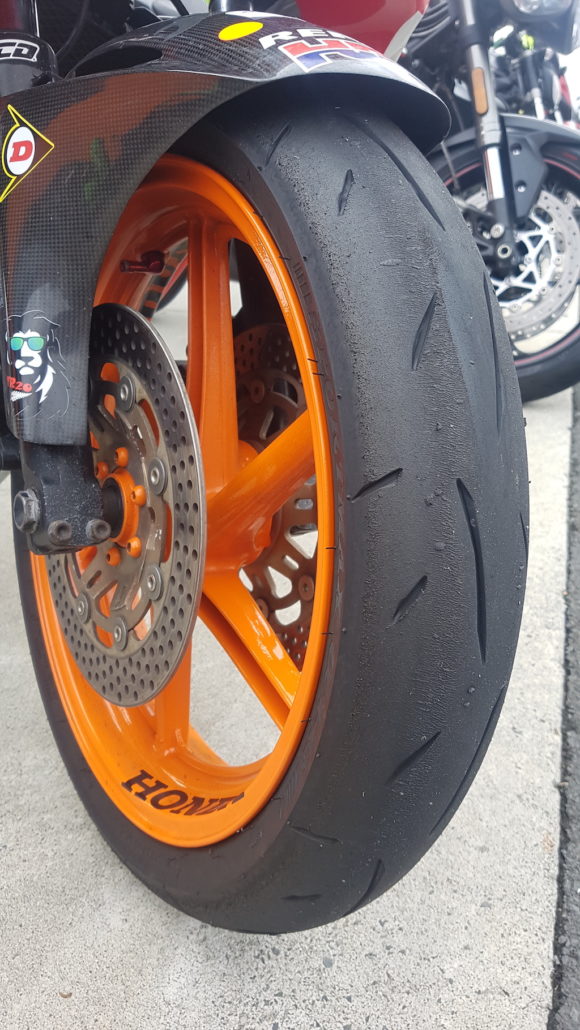 Arriving at Hampton Downs Motorsport Park on a cold and wet autumn day, I dropped four PSI out of the front tyre and two out of the rear after riding the bike up from Paeroa, anticipating the track temp to be in the single digits, and wanting the tyres to flex more and heat up a little faster to give more grip.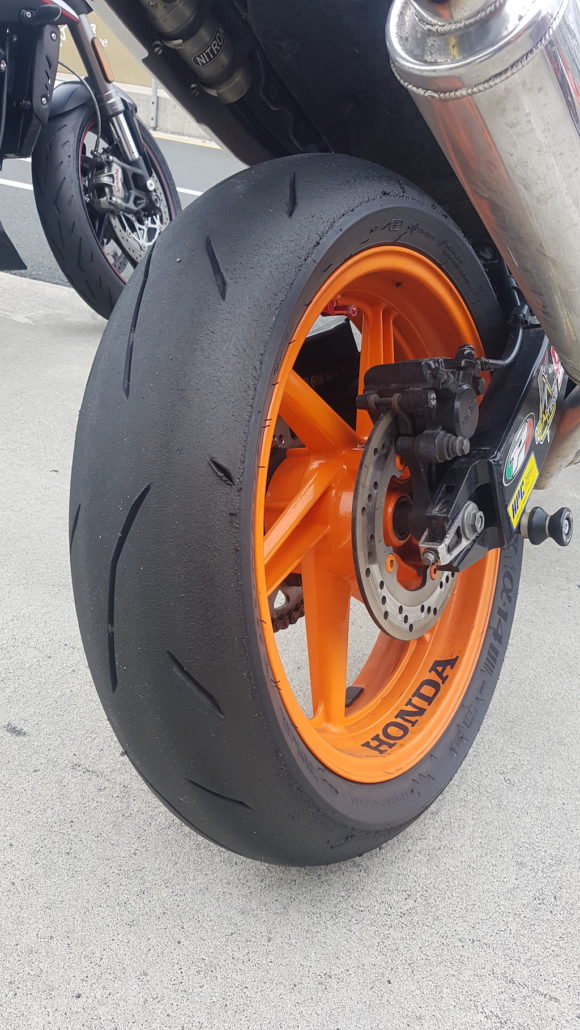 Fortunately, the rain cleared, and the track dried up pretty quickly, meaning I could push the bike and the tyres after only a single warm-up lap in each session. And man, do these tyres stick! Even on the cold track, the tyres heated up extremely quickly, providing excellent levels of grip and feedback; I was tipping the bike over more and more as the day went on.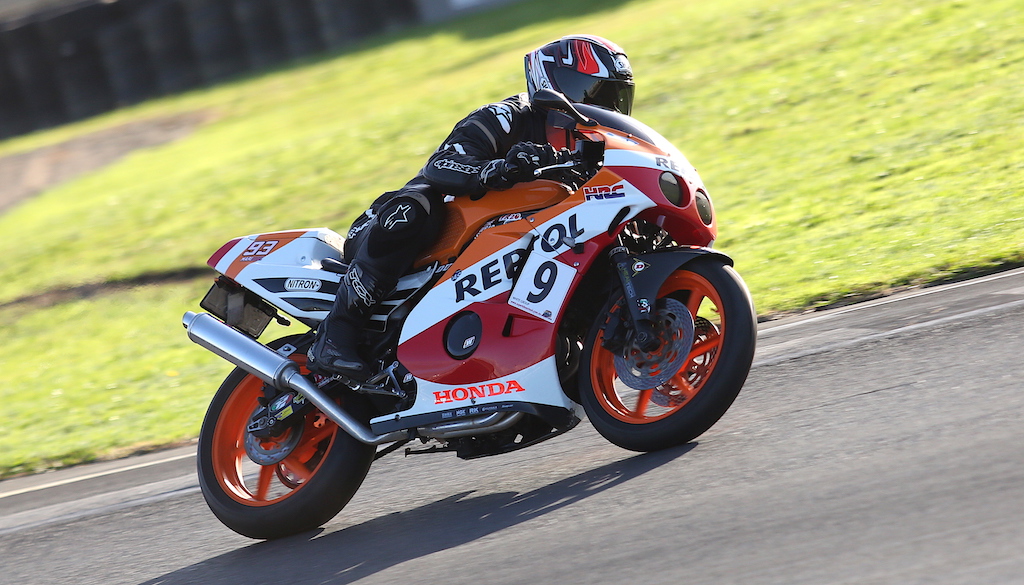 I have no doubt that a warmer day would really bring out the best in these tyres, but even in autumn they felt solid and never gave me reason to doubt how much grip was available. The bike felt completely planted, secure, and sure-footed. Neither the front or the rear ever slipped once, allowing me to change my line mid-turn to negotiate traffic, and even rolling over some rough surface repair patches lap after lap, the bike felt completely unfazed. Overall, the Dunlop Sportmax Alpha-14 Hypersport tyres have made the bike feel nimble and extremely well-mannered through turns, providing massive amounts of grip and confidence throughout. They are wearing really well, given the amount of riding I've been doing in the last three months, and have worked a treat both on the road and the track in all manner of conditions. I can't fault them at all. Huge thanks again to the team at Forbes and Davies for sorting my little bike with the amazing rubber!
Tester: Scott | Distributed by: Forbes & Davies Ltd | Price: (FROM): Front $251.32, Rear $331.16 | Check it: www.forbesanddavies.co.nz