Earlier this year, BMW quietly discontinued their long-lived and much loved G 650 GS, which left them without a learner bike in our market. Thankfully, hot on its heels was this – the G 310 R – which along with being one of the big surprises of 2017, is a much more approachable learner machine in more ways than one.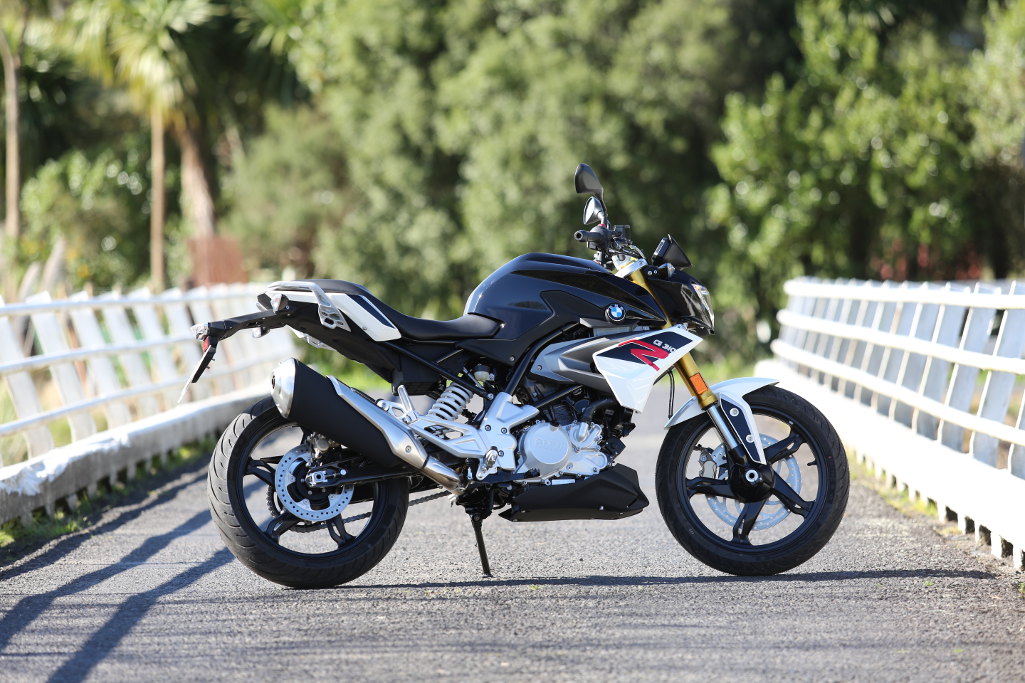 Words: Mat Photos: Kerry
Premium motorcycle manufacturers have a problem in the modern market. While they have plenty of bikes which riders lust after, these often don't translate into sales, due to riders developing brand allegiance to other manufacturers early on in their riding careers.
With competition for sales hotter than ever, getting riders onto bikes early in their riding careers has become more important than ever, and BMW Motorrad now has a solution to this.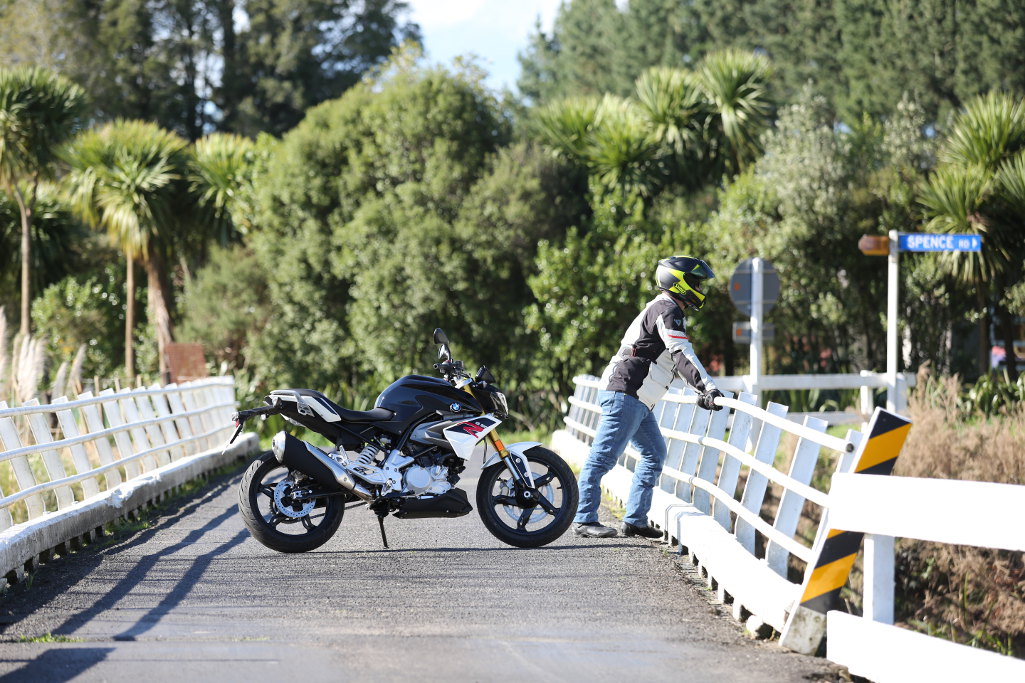 The G 310 R is the first sub-500cc bike BMW Motorrad has sold new in New Zealand, with the platform already spawning a second variant in the soon-to-arrive G 310 GS, with rumours of other models (think S 310 RR) already in the pipeline.
BMW previously only had one variant that could be considered a learner bike – the aforementioned G 650 GS – but that bike had plenty of drawbacks to put learner riders not keen on the adventure-style right off, including a taller than most seat height.
The new G 310 R addresses many of the G 650 GS's shortcomings. It's a tight package suitable for any sized learner rider, or a rider considering a nimble bike for daily commuting duties.
It's seat height sits at just 785mm, perfect for those shorter in the inseam, and weighs in at only 158kg ready to hit the road. As soon as you swing a leg over the seat and settle in, the package as a whole feels easily manageable. The 'bars are low in keeping with the roadster styling, but are easily within reach, while I found both my feet were planted firmly on the ground.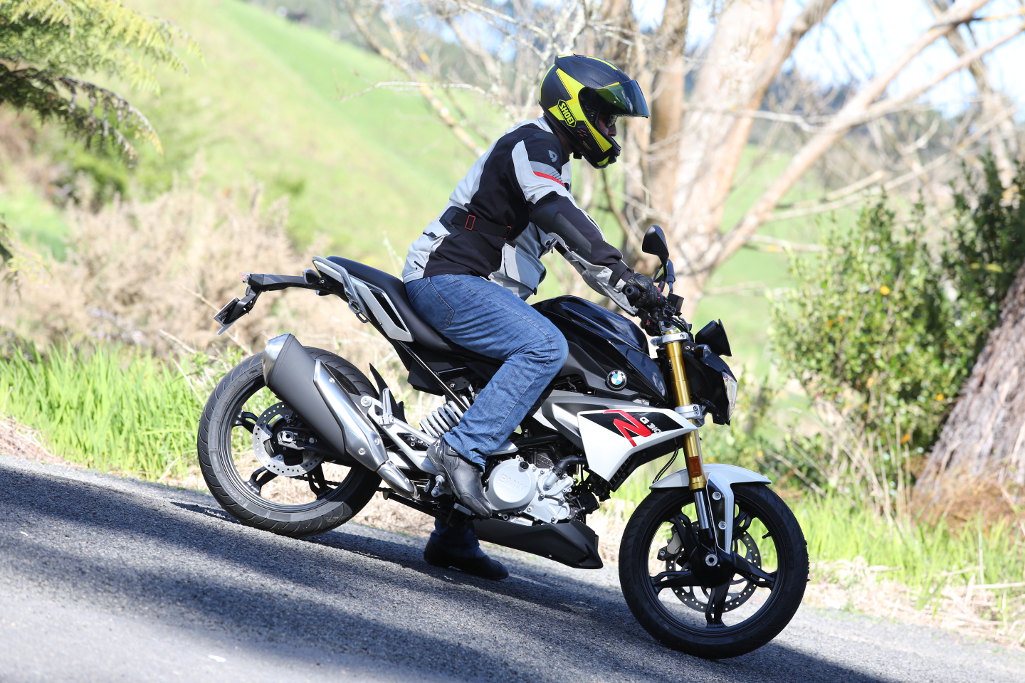 You do lean forward into a streetfighter-inspired position over the 'bars as a result of how low and flat they are, but it didn't result in any discomfort during my time riding the bike.
Being a learner bike, you'd expect the engine to be anything but exciting, but that's thankfully not the case with the baby Beemer. At 313cc, the heart of the G 310 R is compact, but it puts out a very useable 34hp and 28Nm of grunt – plenty for in town or on the highway.
The engine is a clever design with the cylinder leaned back towards the seat, which sees the air intake and exhaust flipped around so that air enters at the front, helps explode some dinosaurs in as effective a manner as possible inside the cylinder head, then bursts out the back, completing its journey. This configuration has also allowed BMW to keep the exhaust short, and importantly, keep excess heat away from the rider.
Overall comfort is not bad at all, but the levers are typical BMW Motorrad, meaning there is a bit of a reach to them.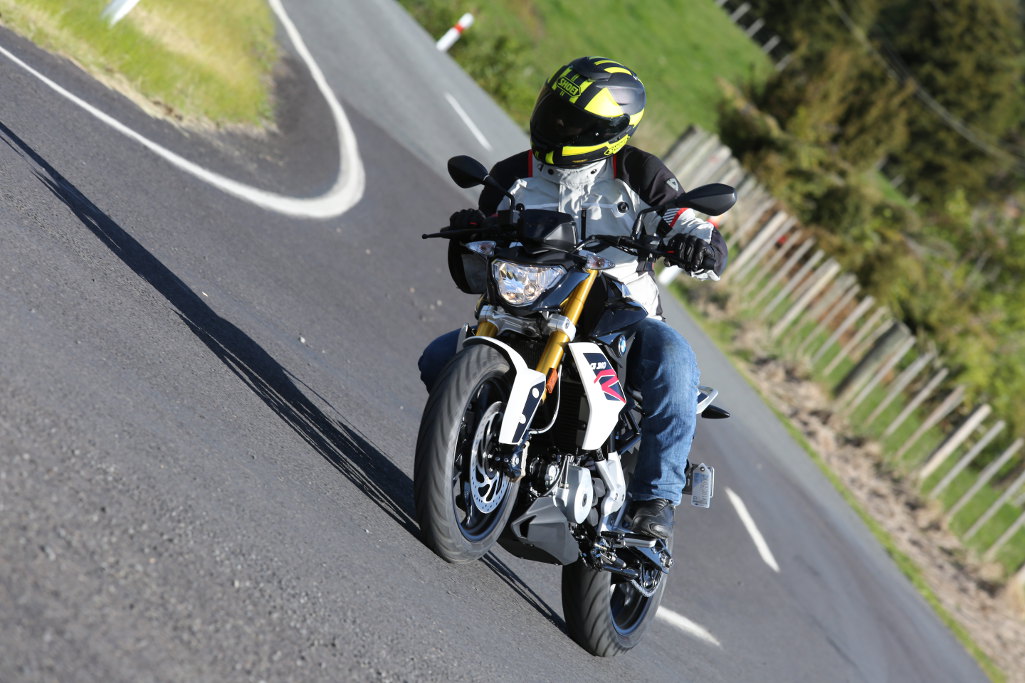 Up front, you've got a nice big 300mm brake with a 4-piston caliper, while out back there is a 240mm disc and single piston combo, all backed by ABS and braided brake lines.
Out on the road, there is plenty of power for the riders this bike is targeted at, with the machine easily able to reach the open road speed limit. In town, it actually feels quite sprightly, nipping in and out of traffic like a pro, thanks to the steep steering angle and relatively short wheelbase.
Turning south from BRM HQ and heading through the Karangahake Gorge – one of the most enjoyable strips of road around – I soon found myself revelling in each and every turn. Sure, the G 310 R is a small machine with a modest output, but you can really grab it by the scruff of the neck and have a blast in the tight stuff.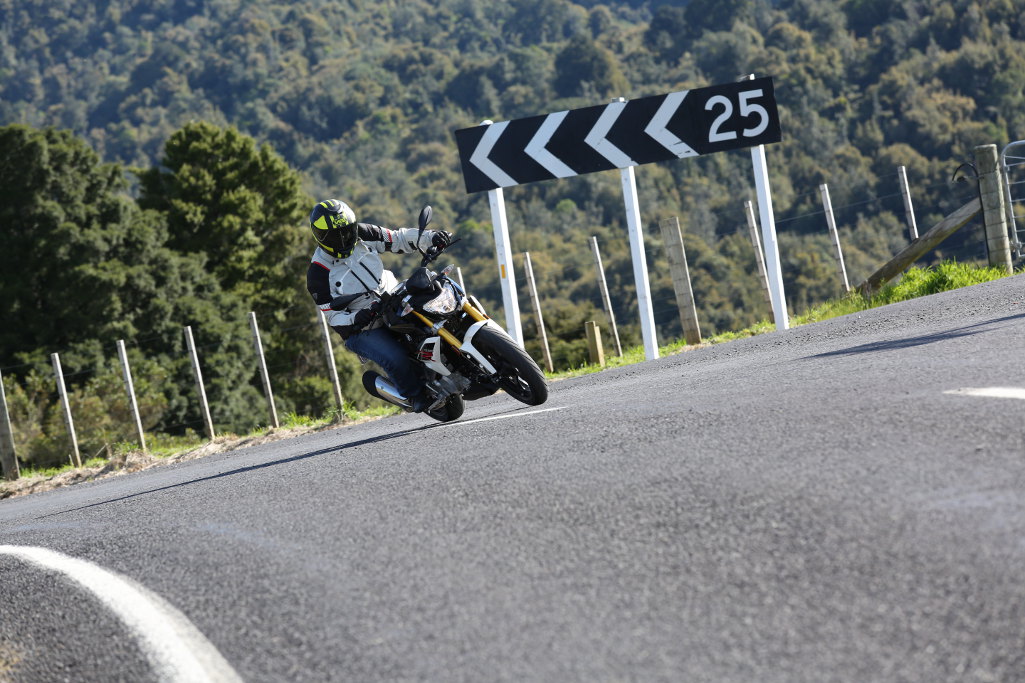 There was a little vibration making its way from the single-cylinder powerplant despite the rubber mounted handlebar, but with the bike yet to be fully run in I'm willing to give it a little leeway in that department. It is also a single-cylinder road bike after all, so a little vibration is part of the character.
The whole package comes in at a tight $7,995 plus the usual on road costs, which makes you think there must be some cost saving somewhere to have a BMW of all things, cost so little.
We searched, and found only a few places where BMW managed to save a few bucks on their new LAMS machine.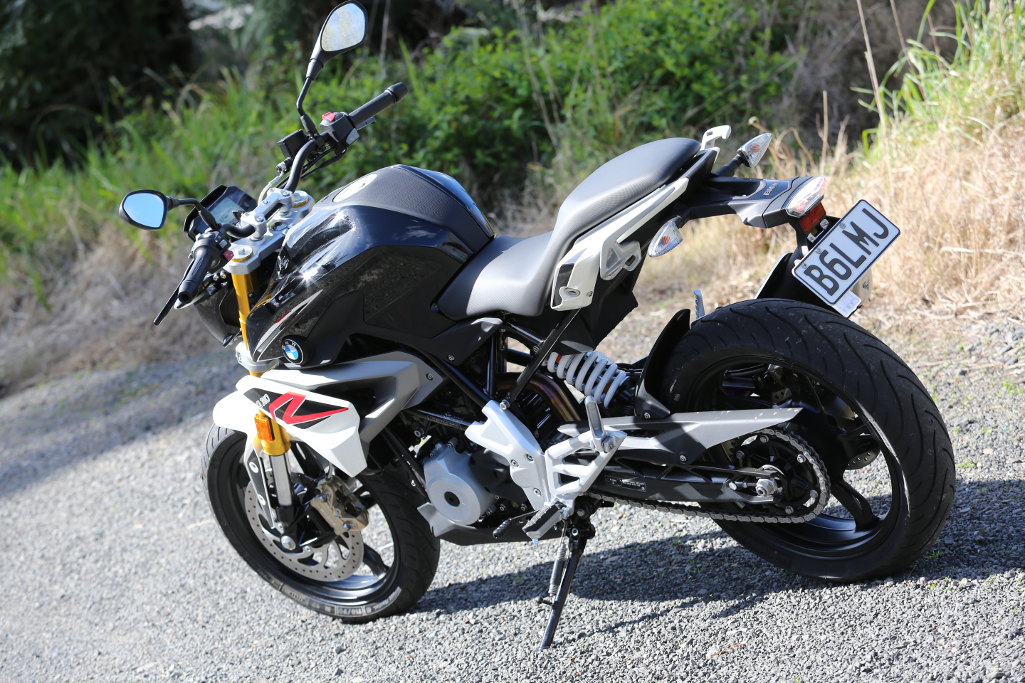 There is a lot of plastic in use, particularly on the sides of the fuel tank, and the dash unit is an LCD affair, not a TFT unit like the Austrian competition has employed on its sub-400cc contender.
Other than that, the bike oozes the same BMW Motorrad quality you see on the hero bikes. The switchgear is functional and high quality, there is no rust on any of the metalwork, and the bike overall feels exactly like a BMW should.
BMW is onto something here, and like a certain American brand, appreciates that the key to success in the market these days is getting riders in early and building a relationship with them which will see them return for their next purchase.
BMW G 310 R
NZ Price: $7,995
| | |
| --- | --- |
| Engine | |
| Type | Water-cooled, single-cylinder 4-stroke engine, four valves, two overhead camshafts, wet sump lubrication |
| Bore x stroke | 80mm x 62.1mm |
| Capacity | 313cc |
| Rated output | 25kW (34hp) at 9500rpm |
| Max. torque | 28Nm at 7500rpm |
| Compression ratio | 10,6 : 1 |
| Mixture control / engine management | Electronic fuel injection, BMS-E2 |
| Performance / fuel consumption | |
| Maximum speed | 143 km/h |
| Fuel Consumption | 3.33 litres/100km |
| Fuel type | Unleaded super, minimum octane rating 95 (RON) |
| Power transmission | |
| Clutch | Multiple-disc clutch in oil bath, mechanically operated |
| Gearbox | Synchromesh 6-speed transmission integrated in the motor housing. |
| Chassis / brakes | |
| Frame | Bolted steel frame, drive unit load-bearing, tubular steel rear frame. |
| Front wheel location / suspension | Upside down 41mm fork |
| Rear wheel location / suspension | Solid die-cast aluminium swingarm, directly hinged monoshock, adjustable preload |
| Suspension travel front / rear | 140mm / 131mm |
| Wheelbase | 1,374mm |
| Wheels | Cast aluminium wheels |
| Rim, front | 3.0 x 17-inch |
| Rim, rear | 4.0 x 17-inch |
| Tyres, front | 110/70 R17 |
| Tyres, rear | 150/60 R17 |
| Brake, front | Single disc, diameter 30 mm, 4-piston fixed caliper, radially bolted |
| Brake, rear | Single disc, diameter 24 mm, single-piston floating caliper |
| ABS | BMW Motorrad ABS |
| Dimensions / weights | |
| Length | 2.005mm |
| Width (incl. mirrors) | 820 (849)mm |
| Height (excl. mirrors) | 1.080mm |
| Seat height, unladen weight | 785mm |
| Inner leg curve, unladen weight | 1,760mm |
| Unladen weight, road ready, fully fuelled 1) | 158.5kg |
| Permitted total weight | 345kg |
| Payload (with standard equipment) | 186.5kg |
| Usable tank volume | 11 litres |
| Reserve | approx. 1 litre |