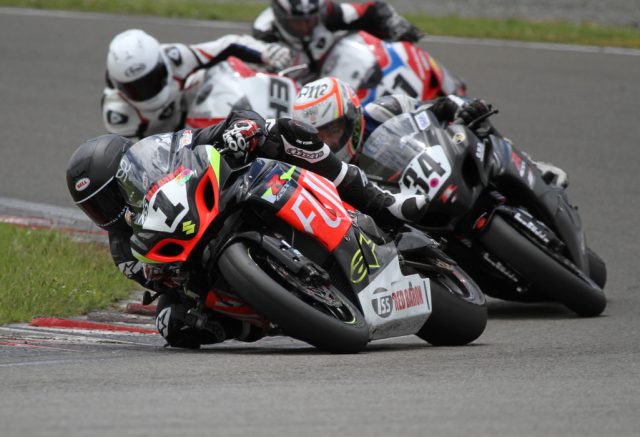 Sparks will fly during the opening round of the 2017 Suzuki Series at Taupo's Bruce McLaren Motorsport Park on December 10.
Spread over three rounds during December at Taupo, Manfeild and Whanganui, New Zealand's richest motorcycle series has attracted a huge overseas contingent with top riders from the UK, Germany, Australia and Ireland.
Isle of Man TT frontrunners Conor Cummins (Isle of Man), Lee Johnston (Ireland) and five-time world sidecar champion Tim Reeves (UK) headline the 2017 international contingent for a share of the $36,800 Suzuki Series prizemoney.
Although, they will all need to beat our fastest NZ riders on home soil, and if the last few years are anything to go by their job won't be easy. As well as the prized Suzuki Series win, all the top riders want their name engraved on the treasured Robert Holden Memorial trophy. And there is only one place they can get it on one day of the year, which is Boxing Day, at Whanganui's fabled Cemetery Circuit.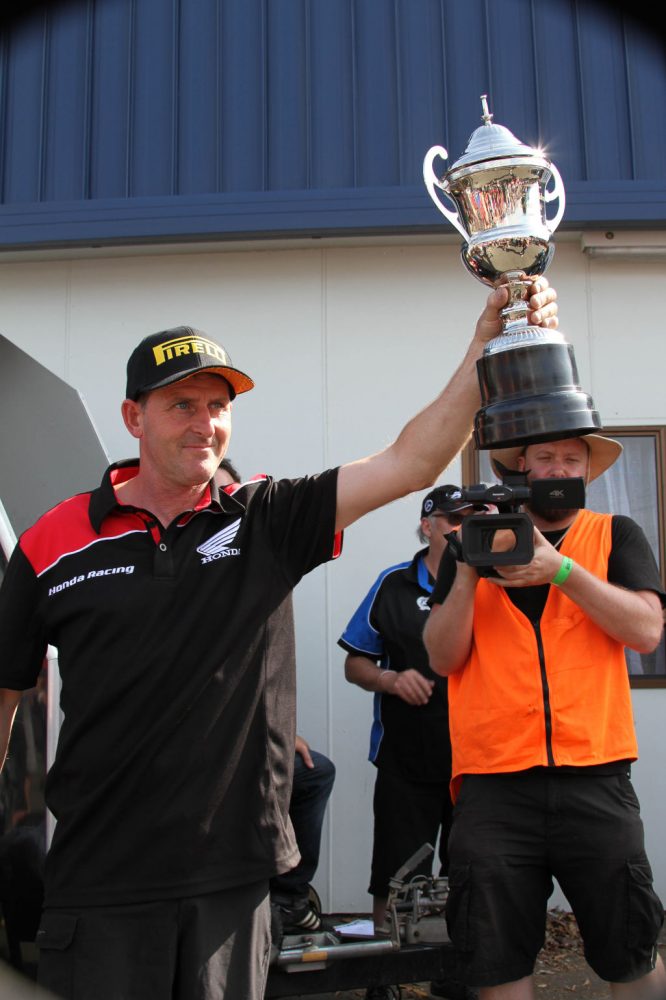 But there is no simple way to win it, there's no easy street for those who travel half way around the world to New Zealand, or even for the kiwis – because they all have ride faster than legend Tony Rees, who has won it the past three years running. He holds the lap record of 49.052 seconds and the last time Rees was beaten around the Cemetery Circuit was in 2014 when Scott Moir won race two.
The Whakatane-based racer is also the defending Suzuki Series champion and has been riding his Honda Rider Insurance CBR1000RR quicker than ever, which is motivation enough for any number of local riders to push the 50 year old off the top step.
First off the rank will be 2015 Suzuki Series champion Sloan Frost on his Fujistu TSS Red Baron Suzuki GSXR1000. Frost has been honing his skills across the Tasman in the Australian Superbike championship, so expect the Wellingtonian to bring his A game from race one at Taupo. 
To say the F1 Superbike field is rich in talent is an understatement. Scott Moir was fourth overall last year and the Taupo rider has the goods to make the top step on his CD van der Meer Builders Suzuki GSXR1000 as he improves year on year. The rider to watch this season is Aucklander Daniel Mettam, who won the 2015 F2 600 series and was a fighting fifth on his Team RCM Suzuki GSXR1000 superbike last year. Expect race wins from the 21 year old.
Hayden Fitzgerald (New Plymouth) is back racing a Team bLU cRU Yamaha R1 in F1 Superbike and is always fast on the big bikes. Perhaps a dark horse for race wins this year will be Tirau-based Dillon Telford. The 26 year old raced in Italy during the northern summer with some success and brings invaluable experience to the series, as well as the same quick Aprilia RSV4RF he raced in Europe.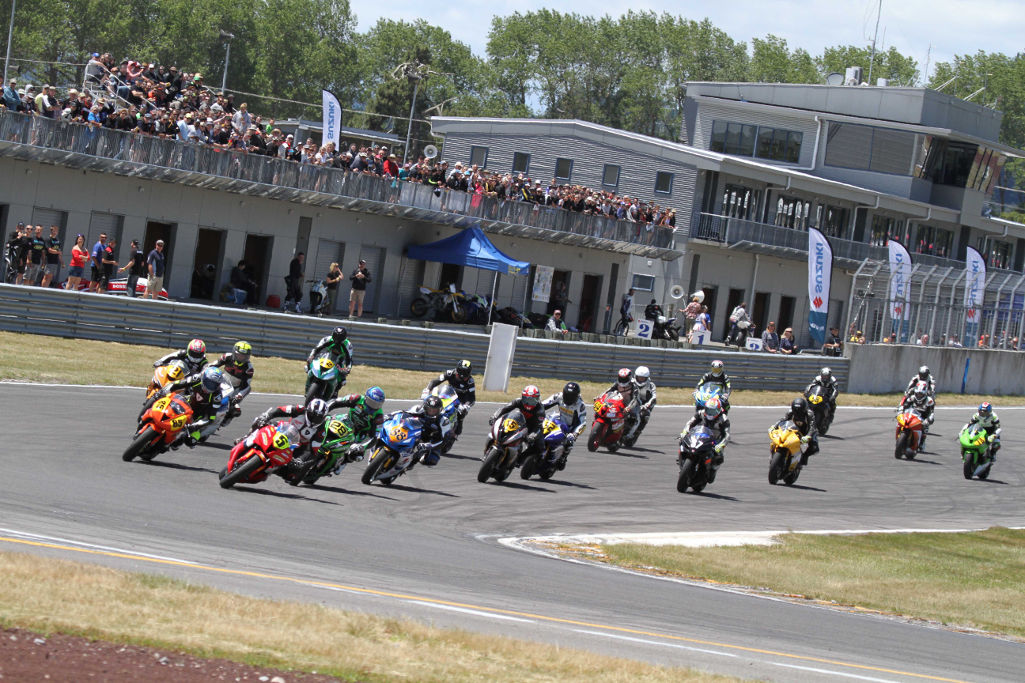 Whanganui's Jayden Carrick is also very fast, particularly around the Cemetery Circuit, this year he is racing a Kawasaki ZX10R, as is Clive-based Adam Chambers. Glenn Skachill returns to the big-bore category after winning last years Suzuki Series F3 class, and before that the Wellington rider posted three Suzuki Series wins in F2 600 from 2009 to 2011. He is worth a good side bet. BMW is represented by Christchurch racer Alastair Hoegenboezem, this year on an M1 Motorsport BMW S1000RR, and he is contesting all three rounds. Look for him at the front.
Wellington's Jay Lawrence was stunning at the Cemetery Circuit last year on a Suzuki GSXR600 and moves up to the F1 Superbike category for the first time at this level, riding a Carl Cox Motorsport GSXR1000.
Three Rees will be lining up on the F1 Superbike grid for the first time to make each round a fast family day out. While dad Tony Rees won last years premier class, youngest son Damon also won the 2016 F2 600 category on his Honda Rider Insurance CBR600RR. Mitchell and Damon have competing in the Australian Supersport championship, with some success. All three Rees will be Honda Rider Insurance CBR1000RR mounted.
31 year old Isle of Man resident Conor Cummins has been a professional rider since 2006 specialising on road circuits. He is a multiple Isle of Man TT podium finisher and is remembered as the rider who had a spectacular high speed crash off the road and disappeared over a bank at the Verandah during the 2010 Isle of Man Senior TT.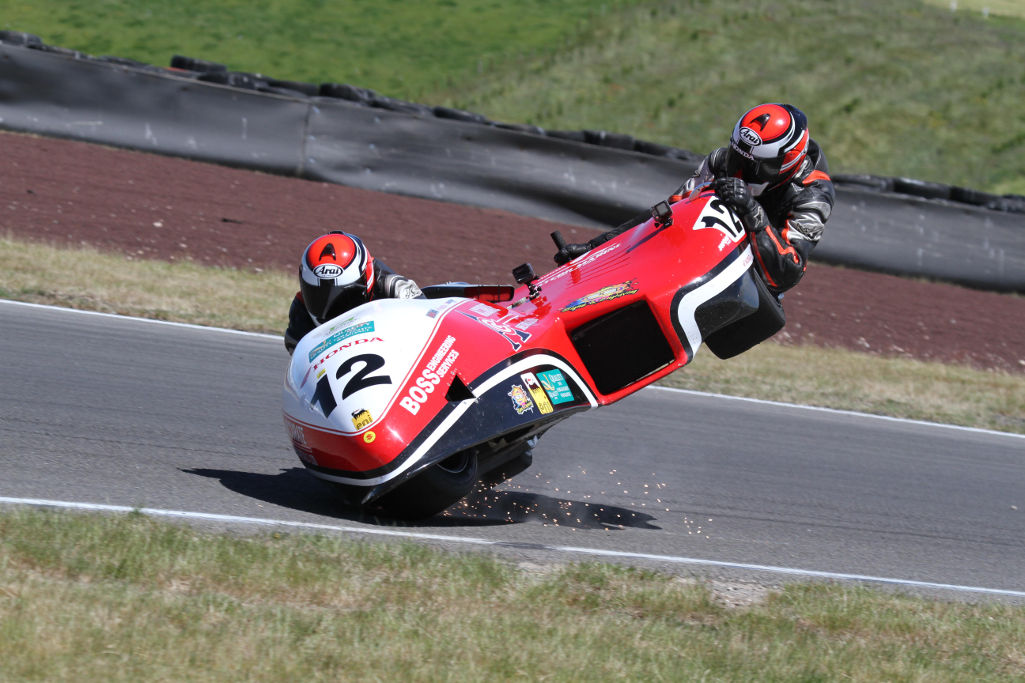 Lee Johnston hails from Northern Ireland and is a successful pure road racing and short circuit racer. The 28 year old has won the ultra-fast North West 200, finished on the Isle of Man TT podium, and has previously been a British Superstock 600 champion as well as a regular British Supersport rider.
In the smaller class Wainuiomata resident Shane Richardson (Wainui Joinery Kawasaki ZX-6R ) ended the 2016 F2 600 series just four points adrift of Damon Rees. If the 23 year old remains consistent and on the bike Richardson has to be favourite this time around. Richardson performed very well at Daytona earlier this year and is returning again next March.
2014 F2 600 winner Toby Summers (Auckland) will be racing a Carl Cox Motorsport Kawasaki ZX-6R and will be wanting to focus on consistent top results this year, while rising star Rogan Chandler (Wellington) is riding a Yamaha R6 this year and will be a top contender throughout the three round Suzuki Series. Add in the likes of international racer Avalon Biddle, and 18 year old young guns Aaron Hassan (Auckland) and Jacob Stroud (Hamilton), and anything can and likely will happen.
UK-based multi-sidecar world champion Tim Reeves with Mark Wilkes heads a massive field of eight international sidecar drivers and passengers. No one can throw a high-speed three wheeler around like Reeves – he is a dream to watch in motion on his Carl Cox Motorsport sponsored sidecar, but can anyone get close enough to challenge him during his third Suzuki Series visit?
An incredible 28 sidecar entries will line the grids on race day, where current NZ champion Spike Taylor and Astrid Hartnell will be going all-out to keep the internationals in sight on their Mobility Wairarapa LCR GSXR1000. However, it's the brother duo of Chris and Richard Lawrance who may be the ones to watch this year. The pair will be racing the powerful ex Aaron Lovell Colemans Suzuki LCR1000 sidecar, so look for them at or near the front.
The Barry Smith and Tracey Bryan are always fast and never discount the improving Peter Goodwin/ Kendal Dunlop pairing, nor serial Suzuki Series sidecar champion Adam Unsworth He had a spectacular crash with passenger Stu Dawes during the opening round at Taupo last year – then came back to win at Whanganui. There's everything to play for in this years sidecar class.
The new GIXXER Cup is a very popular Suzuki NZ initiative to encourage young racers into the sport between 14 and 21 years old, at an acceptable cost. For their $5,995 riders receive a new Suzuki GSX150F along with a Bell helmet and Alpinstars race gear. 18 youngsters will form the grid during round one at Taupo.
The 2017 Suzuki Series also includes several support categories with F3, Post Classic, and Supermoto riders all vying for top honours. The BEARS class now includes bike from all brands plus four-stroke F1 machines 900cc to 1300cc, and F2 bikes 400cc to 899cc to give club riders a category to enjoy their racing and make use of older machinery. The class is now called Formula Sport/BEARS.  
Early-bird tickets for all rounds round are available at www.cemeterycircuit.co.nz and go in the draw to win a Suzuki GIXXER150 if tickets purchased online. The winner will be drawn prior to Whanganui.
2017 Suzuki Series schedule
Round 1: Bruce McLaren Motorsport Park, Taupo, Sunday December 10
Round 2: Manfeild Circuit Chris Amon, Feilding, Sunday December 17
Round 3: Whanganui Cemetery Circuit, Monday December 26