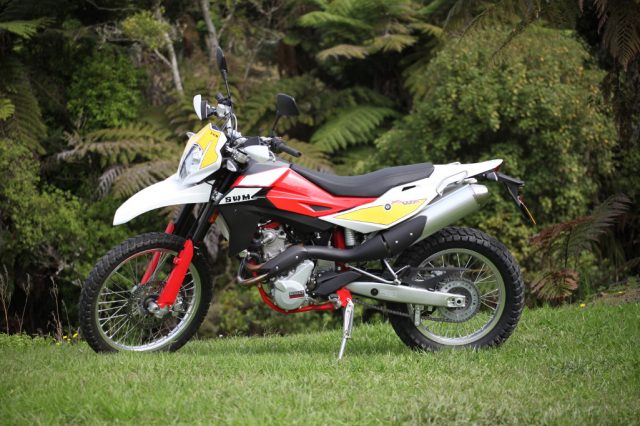 The name may not be familiar to many road riders, being as it was a dirt bike brand a couple of decades back but you may recognise the redhead under the tank.
Words: Kev | Photos: Kyle O'Ren
The last time I rode a big-bore Redhead Husky in anger, it was the motocrosser, as in the 501, on slicks (no Plan B), in a supermoto race that featured a motocross section completely made up of wet grass, complete with berms and jumps.
End result? Not pretty.
It swapped ends sooooo fast and chucked me so far from the bermed corner that it took me a while to work out where to go to find the bloody thing.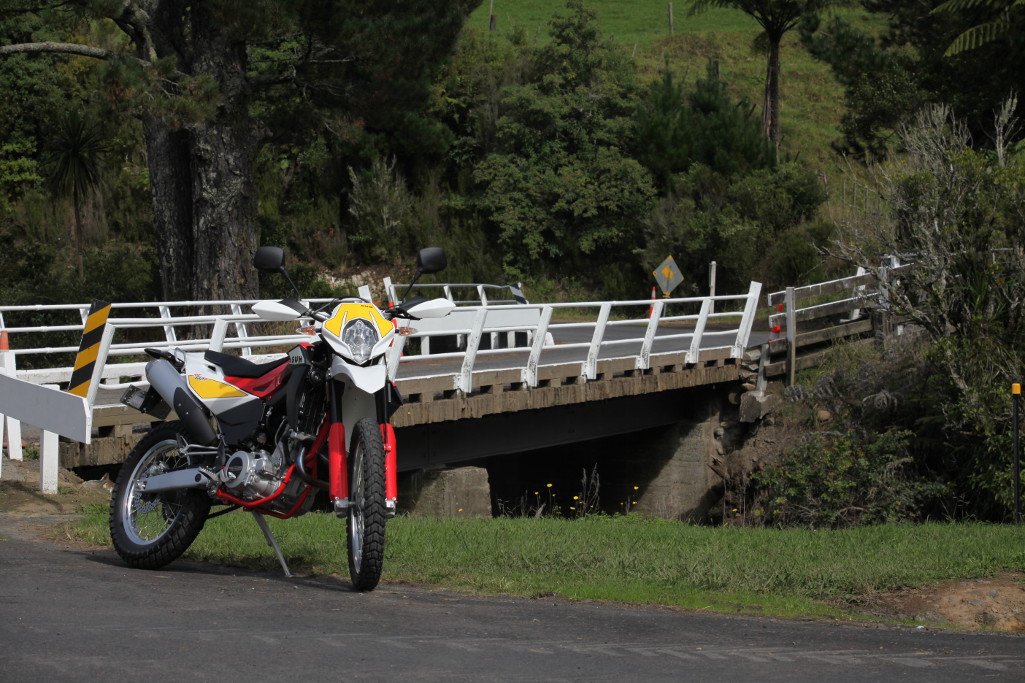 Even in road-going, Euro-compliant trim, this rebirthed engine pumps out a healthy 53hp and a matching torque curve; so, no, unfortunately (or not) it's not LAMS compliant.
It's just a tad unruly, more than a little hard in the seat and lacking in finesse. The term "hard-arsed big traillie" comes to mind, like something hurled from a less refined era. The SWM is good value for money and entertaining but is that enough to go toe-to-toe with the established players? Weirdly, the answer is probably yes. Almost an orphan, the SWM has found a gap between the lower-powered but more comfy offerings (that also use technology that has been around for years) and the more expensive options, like the Husqvarna 701 and its relative, the KTM 690 Enduro R. The SWM doesn't have the power, sophistication or price of those other Europeans either, so may well be a success in the void.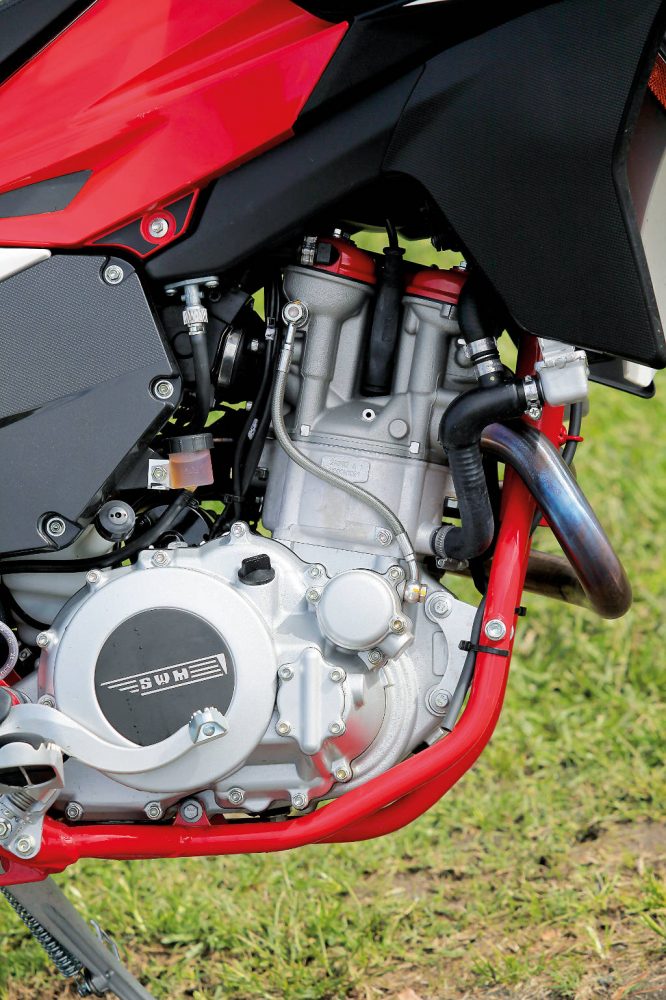 New company, new models – any niggles?
From the engine department, it's all predictably good news, apart from the old school cold-start procedure and the fact that it does take a bit of winding to fire into life. In the dirt world, that's not unheard of but road models tend to be a little more refined in the electronics, so it's rare to hear more than the initial spin of the starter.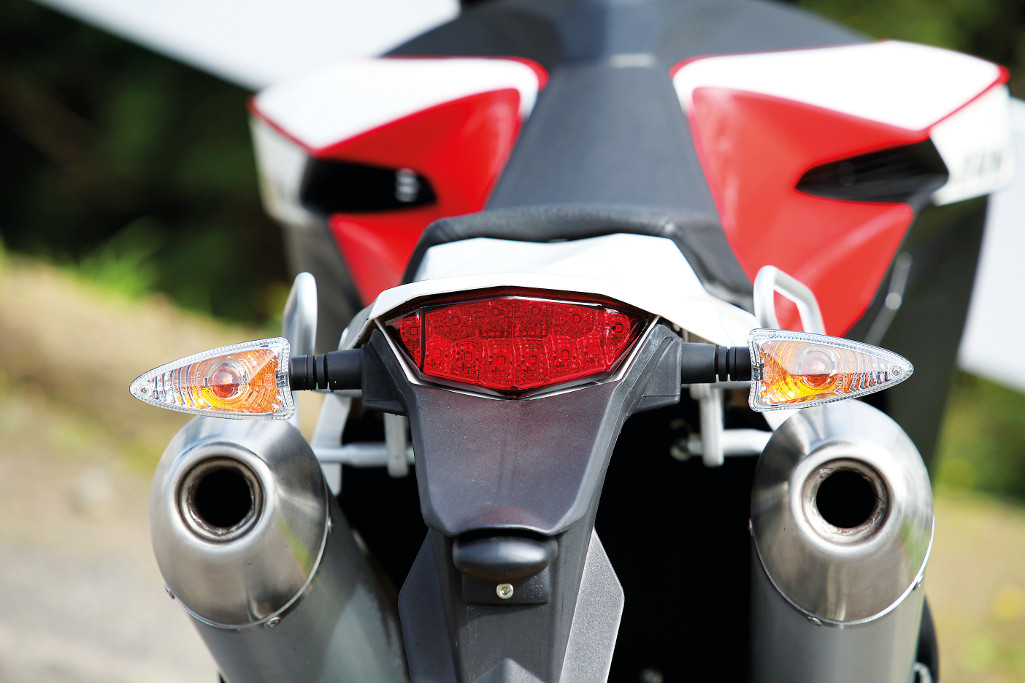 The seat is 'orrible but the grippy surface and firmness show its off-road heritage and, for trail duty, it's fine. Long rides will see you looking for reasons to stop after a short time – and I'm an ex-racing cyclist! Hopefully the SM (supermoto) version will have a softer perch but I'm not banking on it.
There are a few other small areas that may have been a bit rushed as production launch was under time pressure. The brake line that you have to look around to read the speedo isn't ideal and then there's my pet peeve: the stand.
It's an arse.
The spring tries to hold it away from the keyed-in position that makes your bike stable. It is easily altered but whoever ticked it off as satisfactory in the factory needs a good slap. Relocating the spring mount would solve its 'arsiness' with a hole drilled where it should have been.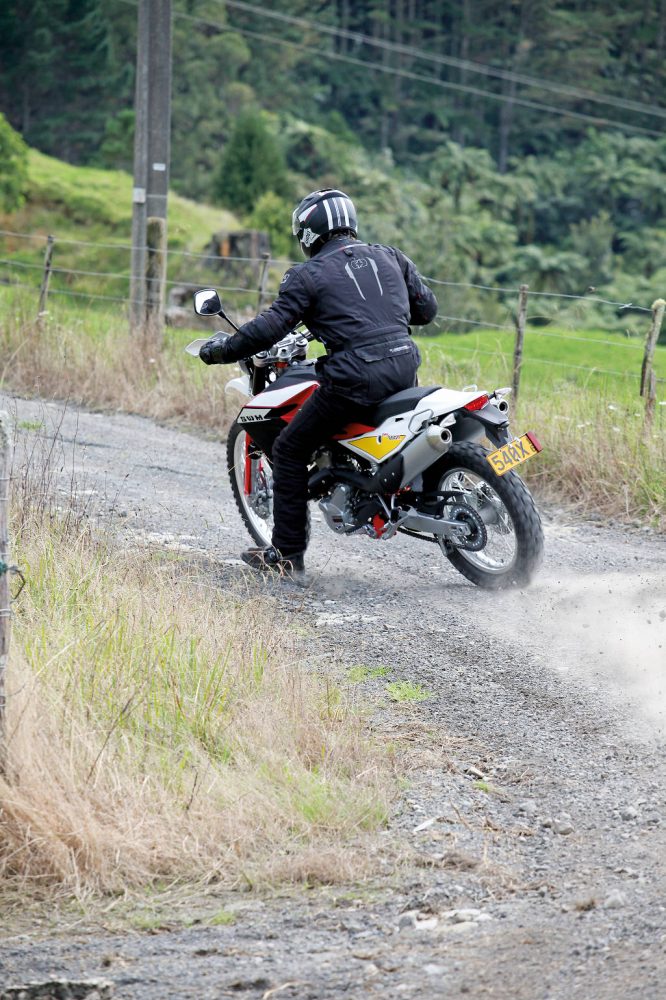 But there are still more positives than negatives with the returning name. The SWM 650RS has decent suspension in the form of Marzocchi USD forks and a Sachs shock, working a linkage from a nicely finished swingarm. Using thick-walled small diameter tubing downtubes and a massive tubular vertical rear section, the frame is unusual in its design but the bike handles well. It does have quicker steering geometry than most of the class but it feels light not unstable.
Brembo calipers also defy the pricing and once a few hard braking sessions were under its belt, they were pretty good, despite having less aggressive pads than you'd run on the SM version. The SWM really does have enough things in its favour to warrant a test ride if you want to explore the hinterlands. It's a solid return for the brand and really, the niggles I have can be cheaply and easily overcome and having good brakes, good suspension, a great engine and priced to appeal, it is a welcome addition to the class.
Speedy Working Motors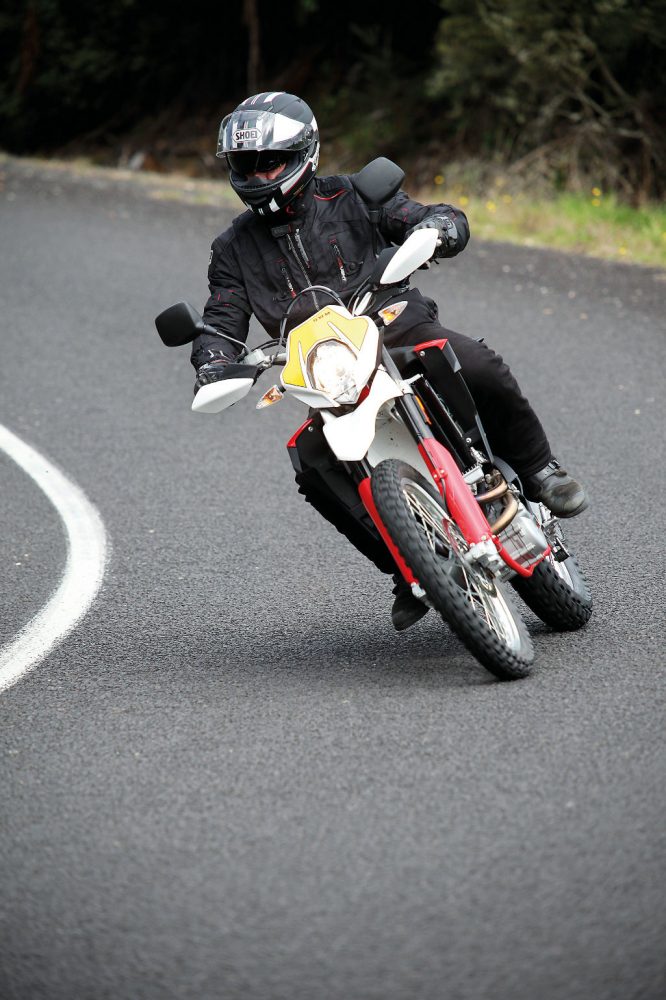 Some names don't translate into English with much aplomb but SWM have history. In the Seventies, the Italian four-stroke scramblers and enduro machines were getting a pasting by the onslaught of smaller, lighter two-strokes, so a group of mates got together and SWM was part of that resistance movement. Designing a range of dirt bikes, they did well but slowly faded from the scene as the big players started to dominate with large-budget teams.
The rebirth of the brand is care of Ampelio Macchi, of Cagiva, Husqvarna (there's that link) and Aprilia fame and Daxing Gong, of the Chinese business group, Shineray. Shineray Group produce cars and motorcycles as well as agricultural and industrial machinery. That 600cc engine (why do Euro-brands always use model numbers that aren't the capacity?) was one Macchi knows extremely well, being one of his design projects when with Husqvarna. BMW decided not to use it when they took over the Swedish brand, as they had their own big single and neither did KTM, so SWM have picked it up and even retained the red head to keep it looking familiar.

2016 SWM RS650R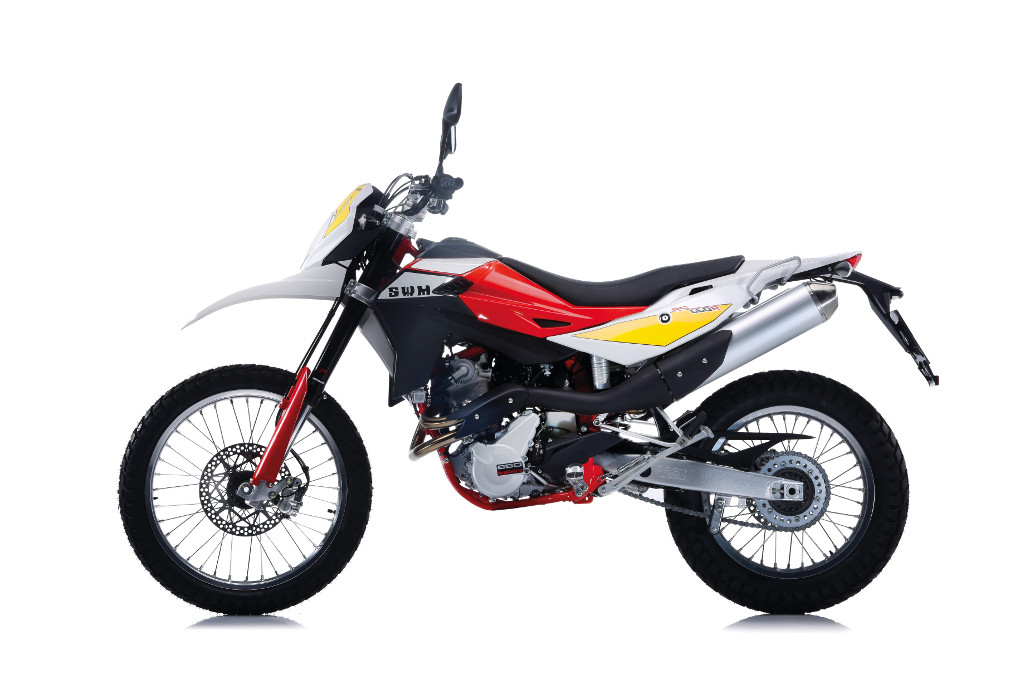 Price: $9490
ENGINE
Type: 599.8cc liquid-cooled four-stroke
Bore x Stroke: 100 x 76mm
Compression Ratio: 12.0:1
Fuel System: EFi
Ignition System: Electronic
Transmission: five-speed gearbox
RUNNING GEAR
Frame: Single beam double cradle main frame
Front Suspension: Marzocchi "Upside-Down" fork with damping adjustment
Rear Suspension: Sachs "Soft Damp" monoshock absorber with adjustment
Front Brake: 260mm Disc
Rear Brake: 220mm Disc
DIMENSIONS
Wheelbase: 1540mm
Seat Height: 900mm
Fuel Capacity: 12L
Dry Weight: 144kg