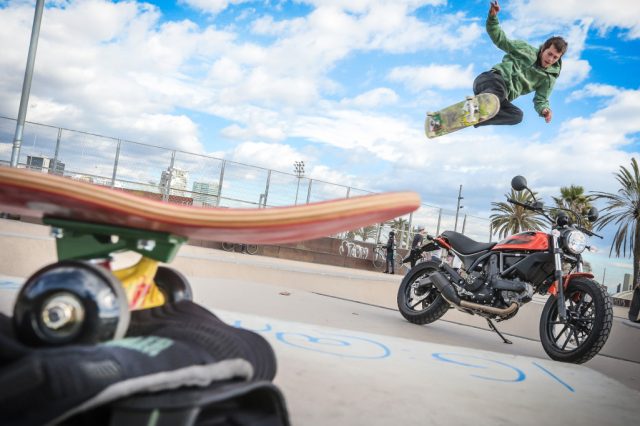 Learner Launch: Ducati Scrambler Sixty2
Ducati are targeting the cool young (or young at heart) demographic with an offering that they hope will spark a new generation to scramble to get their L-Plates
Words: Roland Brown | Photos: Milagro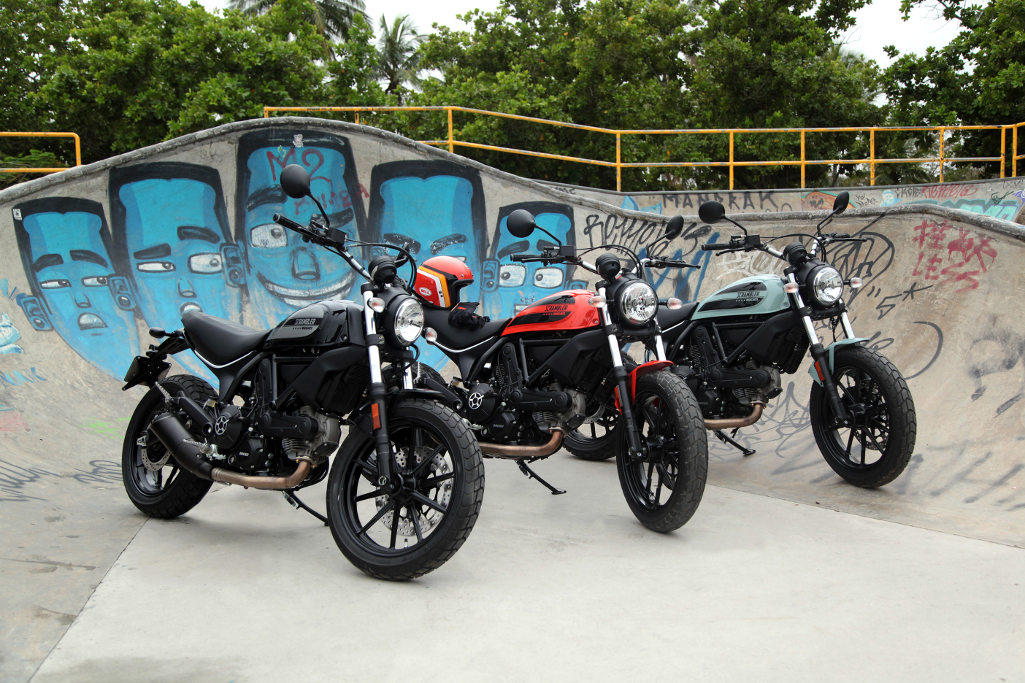 The Scrambler has been a big success for Ducati, selling more than 16,000 units last year and giving the Italian firm its first ever top-ten hit in the global sales chart of over-500cc bikes. But with a typical buyer's age in the mid-30s, the 803cc V-twin could hardly be said to have attracted hordes of the young riders that Ducati regards as vital to its long-term future.
Hence this latest, similarly styled but less powerful and expensive addition to the Scrambler family, whose promo video shows photogenic 20-somethings skateboarding, throwing popcorn at each other and riding the new bike, occasionally no-handed. Just like the cool kids doubtless did back in 1962, when the original Scrambler was introduced – as a 250cc, 17bhp single that was produced for the US market and cost just $669.
This time round the engine is a V-twin with capacity of 399cc, to suit the licence-class limit in some countries. It uses some bottom-end parts from the bigger Scrambler and makes a maximum of 41bhp, inside NZ's LAMS limit. The rest of the bike follows the Scrambler layout, sharing its steel frame but with a new steel swing-arm and softened suspension, including right-way-up Showa forks instead of upside-down Kayabas.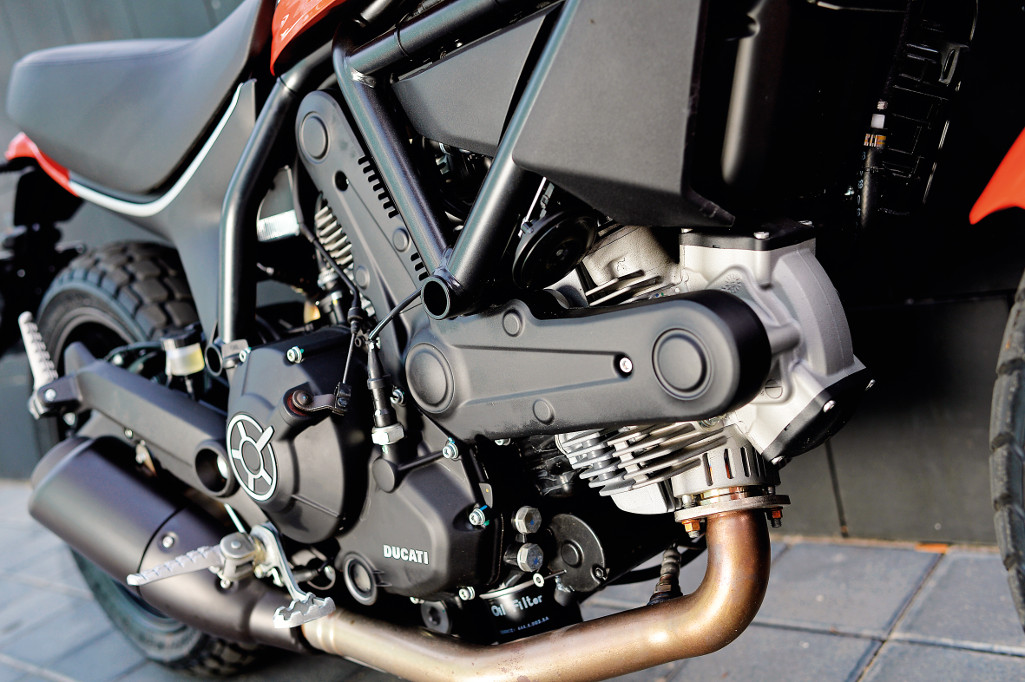 With an unchanged, high-barred riding position, the Sixty2 is pretty much a softer, even more rider-friendly Scrambler in every way.
Throttle response was smoother than the bigger Scrambler's but not quite flawless, with just a hint of snatchiness at typical town speeds.
Out of town the engine felt distinctly flat at lower revs, before perking up with about 6000rpm showing on the slightly hard-to-read tacho bar that runs round the bottom of the round digital speedo unit. From that point the Sixty2 was notably more lively, accelerating at a decent rate with the help of a sweet-shifting six-speed gearbox.
Using the performance required plenty of revs, but at least the Ducati remained smooth through most of the range, before a slight buzz came through the footrests approaching the 10,000rpm redline. At a more restrained 110km/h, well short of the top speed of about 160km/h, the only real discomfort was from the wind-blown riding position.
Chassis performance was reasonable, especially on a mostly damp Barcelona day that didn't encourage aggressive cornering. The softened suspension gave a supple ride and was fairly well damped, but struggled slightly on some tarmac ripples. The chunky rear Pirelli MT60 is narrower – a 160- compared to 180-section tyre – but gripped well enough.
This smaller-engined Scrambler will doubtless handle fine for the relatively inexperienced riders that it's aimed at. Same goes for its braking, although the 320mm front Brembo disc is smaller than the 803cc Scrambler's and gripped by a twin- instead of four-piston radial caliper. There was a reasonable amount of stopping power, backed by an ABS system that cut in reliably when I braked hard on the slippery surface.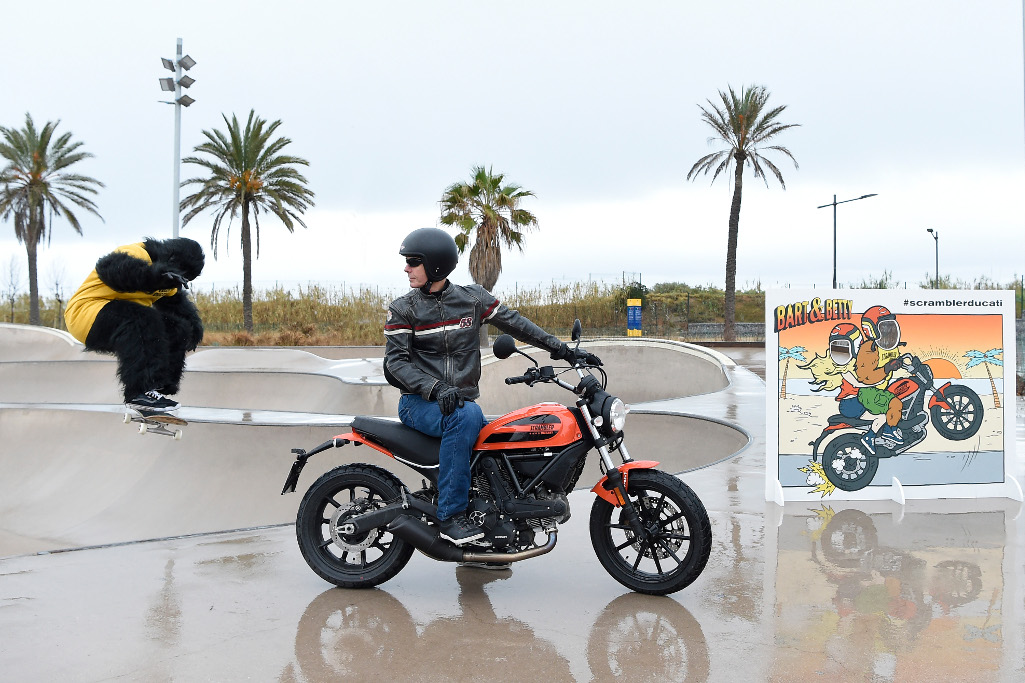 The Sixty2 should also be reasonably practical, although I didn't find the seat as comfortable as its generous size suggested it would be. A pillion is quite well treated, with a broad bit to sit on plus hand-holds below the seat. What isn't below the seat is the bigger model's USB socket, which has to be bought as an accessory. The Sixty2 also saves costs by having a simpler tank, finished in orange, grey or black and without detachable side sections. This brings the bonus of a slightly bigger, 14-litre capacity that should boost most riders' typical range to well over 200km.
That tank might make customising slightly less easy but the Sixty2 almost matches the bigger model's retro look, and offers a similar opportunity to add style via the long list of accessories. Its main drawback is simply that despite its reduced engine capacity it's still a desmo V-twin, built in Bologna. So it can't be produced much less expensively than the bigger Scrambler – or sold for a remotely 1962-style price.
Whether it offers sufficient value to draw young riders to the fabled Land of Joy, in the face of such strong opposition, remains to be seen.
 Federico Sabbioni, Ducati Head of Vehicle Product Management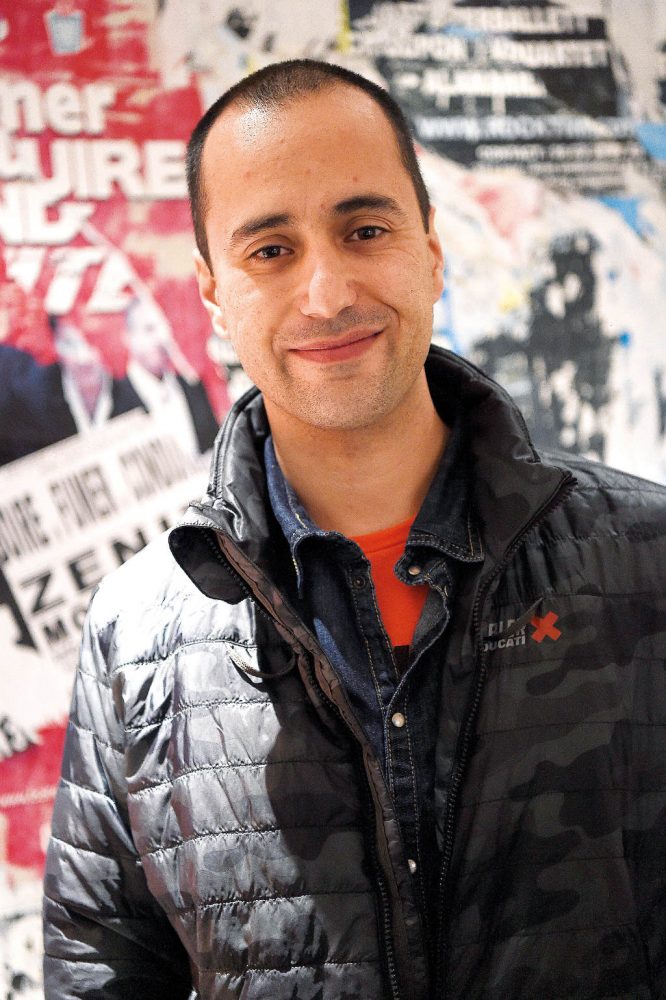 "We have seen from our market research that our customers are getting older every year. We have an opportunity that we must not miss to think what to do to keep the interest in motorbikes in young people at a certain level, not to let it go down.
"With the Sixty2 it's a balance between trying to offer a really cheap product, which is something we don't want to do, and trying to interest young riders. Clearly someone 20 years old will have trouble to buy something which costs €7600 in Italy. But it's a first step; an effort in that direction. And there is a world behind this bike; a lifestyle. Coupled with the accessibility of a 400cc displacement, we hope this will stimulate the interest of younger people."
DUCATI SCRAMBLER SIXTY2 
Price: $13,990+ORC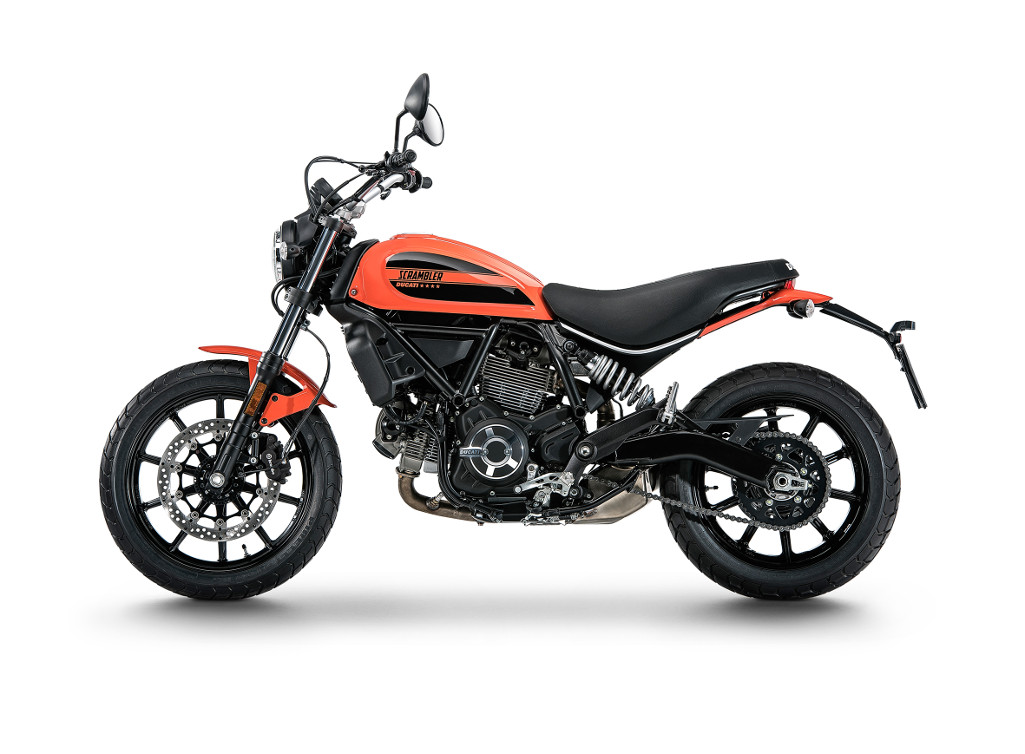 Engine type: Air-cooled 90-degree V-twin
Valve arrangement: SOHC desmodromic, two valves per cylinder
Displacement: 399cc
Bore x stroke: 72 x 49mm
Compression ratio: 10.7:1
Fuelling: Electronic fuel-injection
Maximum power: 41bhp @ 8750rpm
Maximum torque: 34N.m (26 lb.ft) @ 7750rpm
Clutch: Wet multiplate
Transmission: 6-speed
Front suspension: 41mm telescopic Showa, 150mm travel
Rear suspension: One Kayaba damper, 150mm wheel travel, adjustments for preload
Front brake: Twin-piston Brembo caliper, 320mm disc with ABS
Rear brake: Single-piston Brembo caliper, 245mm disc with ABS
Front wheel: 3.00 x 17in; cast aluminium
Rear wheel: 4.50 x 17in; cast aluminium
Front tyre: 120/70 x 17in Pirelli MT 60 RS
Rear tyre: 160/60 x 17in Pirelli MT 60 RS
Rake/trail: 24 degrees/112mm
Wheelbase: 1460mm
Seat height: 790mm
Fuel capacity: 14 litres
Weight: 183kg wet (with 90 per cent fuel; 167kg dry)