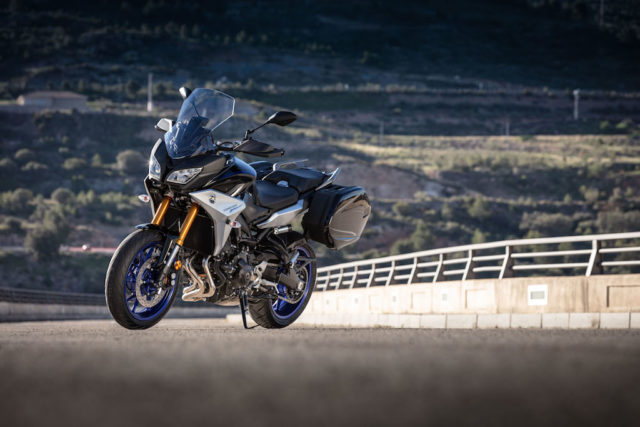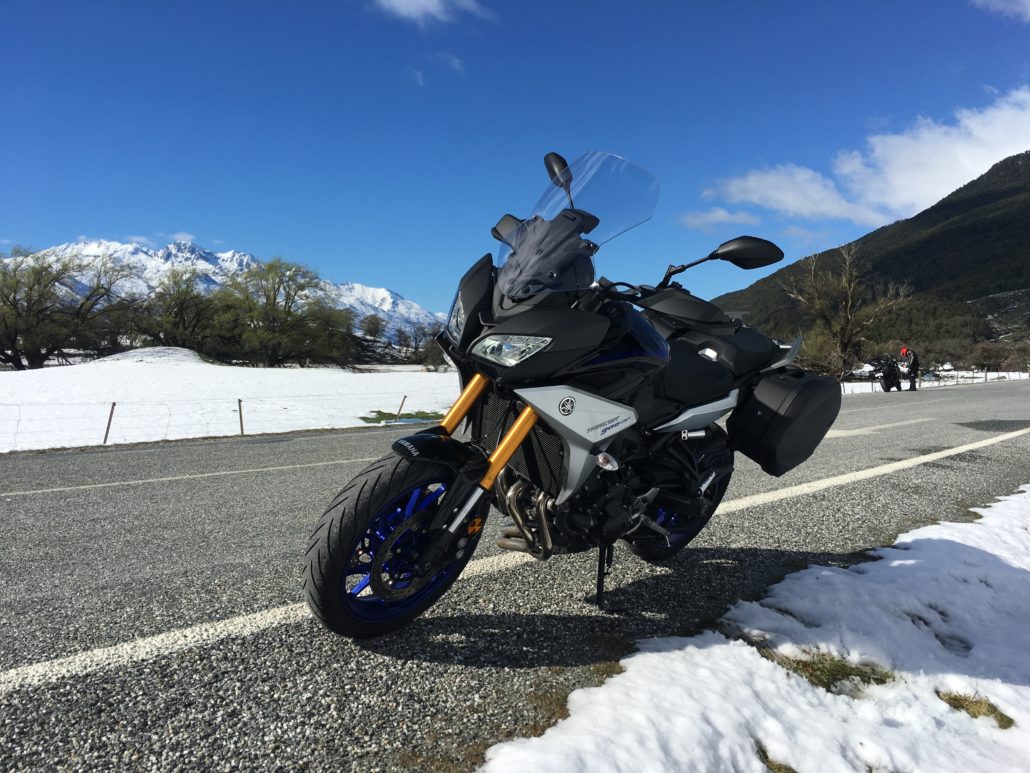 Yamaha Motor New Zealand has launched the new Tracer 900 GT in Queenstown, with the new model increasing on the pedigree of the Tracer 900 which came before it with additions and alterations aimed at making it a far more appealing sports tourer.
The largest changes to the bike come in the form of alterations to the chassis – with a larger/longer swingarm and a revised rear subframe – which improve the Tracer 900 GT for two-up touring duties. 
The new bike – which retails in New Zealand for $19,999 and supercedes the Tracer 900 which will no longer be offered here – certainly feels like an improvement over the old model, with the biggest and most immediately noticeable change being the move to a TFT dash unit in the vein of the YZF-R1 which offers a comprehensive and stylish display over the old LCD unit found on the Tracer 900. 
The other big improvement on the old Tracer 900 is in the suspension department, with fully adjustable KYB forks replacing the non-adjustable units of the standard bike, while out back the swingarm is now longer offering a more stable platform on the road. 
It's a comprehensive sports tourer which Kiwis will certainly see the appeal of.  
While the DOHC inline-triple-cylinder engine remains unchanged, with an output of 115hp, the Tracer 900 GT sees additional electronics – including a quickshifter for the 6-speed gearbox. 
Not only are there heated hand grips fitted from the factory, in true Yamaha tradition the Tracer 900 GT is already backed by a wide range of accessories including a taller touring screen and heated seats.
Styling wise, the Tracer 900 GT retains the same silhouette of the Tracer 900, with the only visual hints from afar that something is different is the beefier rear section and the addition of a GT badge on the fairings. Add to that the factory panniers and it certainly has the looks of an acomplished grand tourer.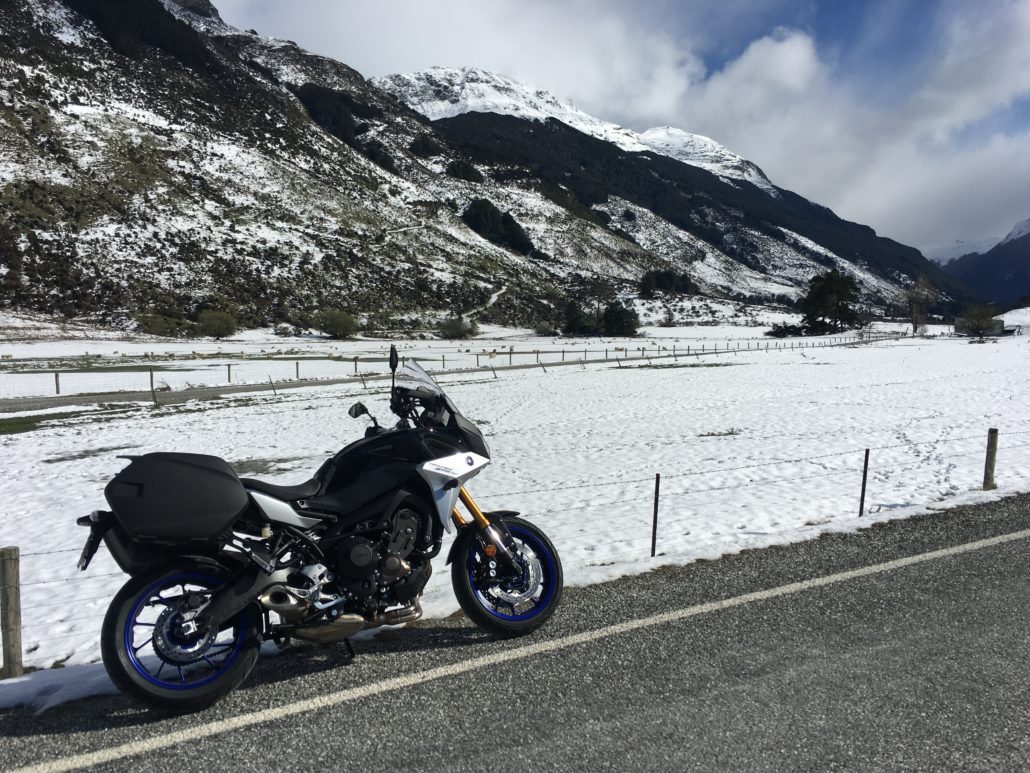 With the Australasian launch location of Queenstown having seen snow only two days prior, we arrived hoping for dry roads and warmer weather. Thankfully, and despite the weather not exactly being as hoped with snow swept to the side of the road everywhere, the new Yamaha completely filled its mission brief of being a sport tourer.
There's plenty of mid-range punch from the 847cc triple, and the bike feels incredibly stable thanks to the revised swingarm. It was a little disappointing that the quickshifter only works one way, but this is a bike made to a price and I suspect an up-down quickshifter would push the Tracer 900 GT out of the sub-$20,000 price range.
Look for the full test in a coming issue of Bike Rider Magazine.