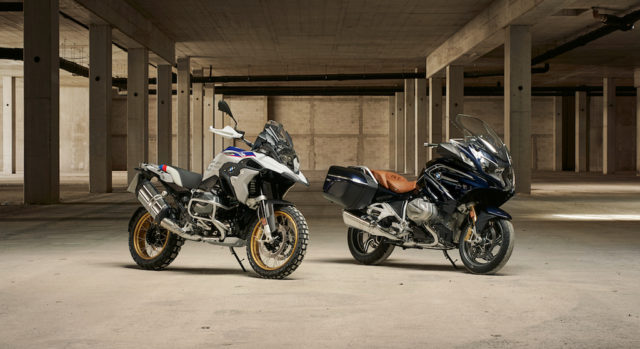 BMW Motorrad have just released pics and information for their new R 1250 GS and R 1250 RT models, with a host of updates and new tech being utilized on the bikes. Increased in capacity from the previous model's 1200cc, the new flat-twin boxer engines offer more performance while reducing emissions and fuel consumption.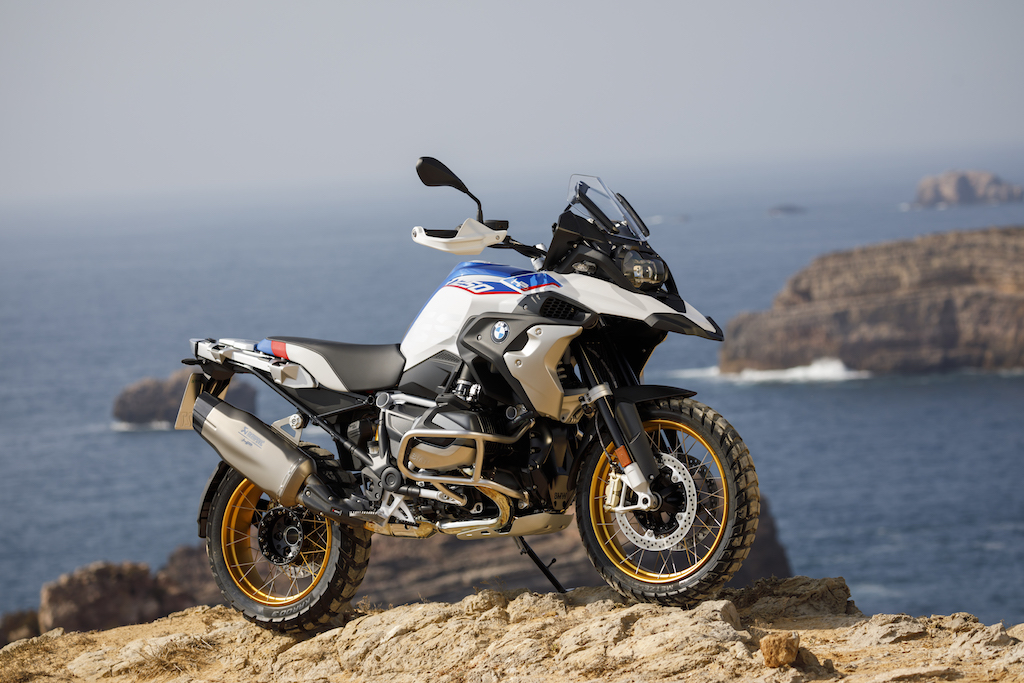 Aimed to provide smoother running at low RPM, the 1250cc engine uses BMW ShiftCam Technology for the first time in a motorcycle, to enable variation of the intake valve timing and valve stroke. Additionally, the intake camshafts are designed for asynchronous opening of the two intake valves, resulting in enhanced swirl of the fresh, incoming mixture and therefore more effective combustion. Also, the new engine's cam chain has been updated from a roller style chain to a toothed chain, along with twin-jet injection valves, optimised oil supply, and a new exhaust system.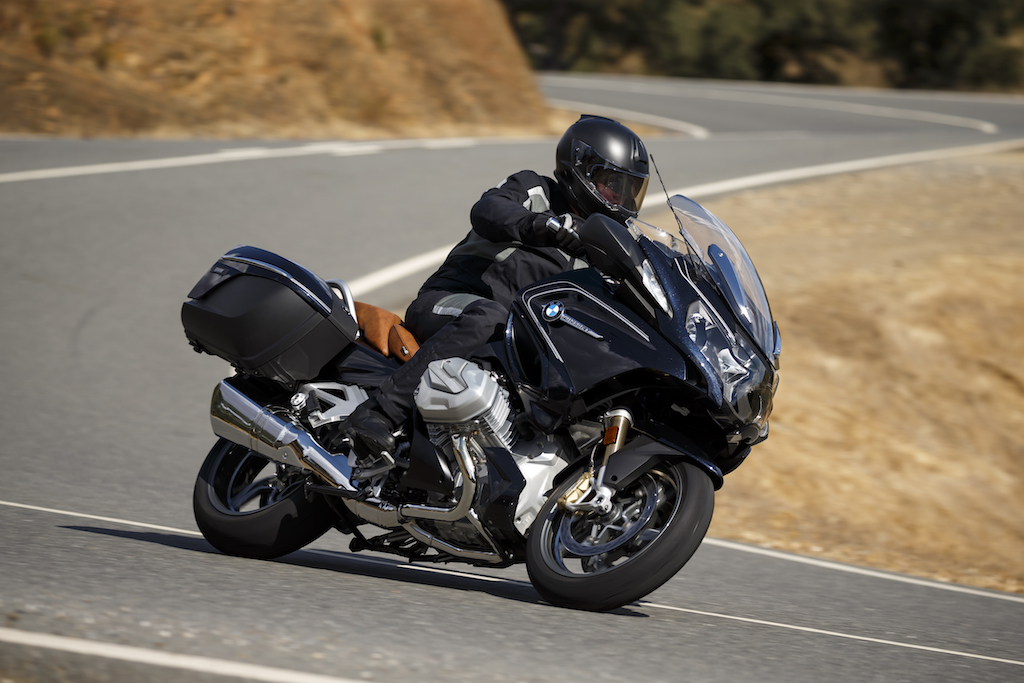 Automatic Stability Control and Hill Start Control are provided on both bikes as standard features, with optional Rider Modes available ex works. 'Riding Modes Pro' includes upgraded Hill Start Control Pro, Dynamic Traction Control, ABS Pro, and the new Dynamic Brake Assistant (DBC) providing greater safety when braking at lean, in tandem with the Stability Control. Also optional for the R 1250 RT is electronic suspension Dynamic ESA 'Next Generation', with fully automatic load compensation.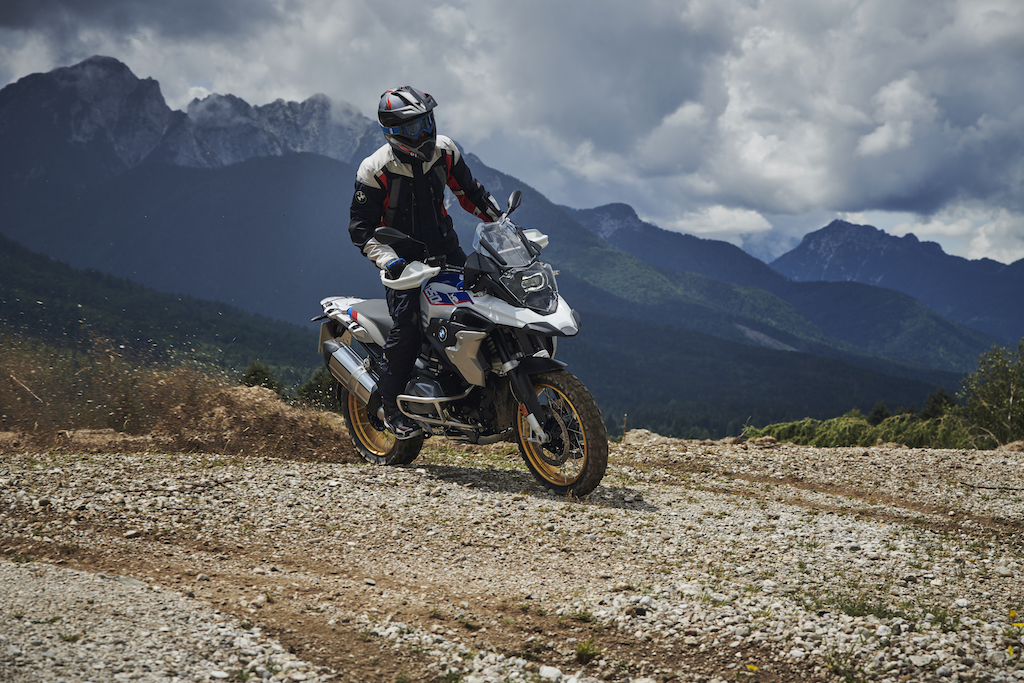 Both models receive TFT full-colour screens, 6.5 inches on the GS and 5.7 inches on the RT, with a supplemental analog speedometer and rev counter on the RT.
For more information, keep your eyes on the upcoming issue of Bike Rider Magazine!