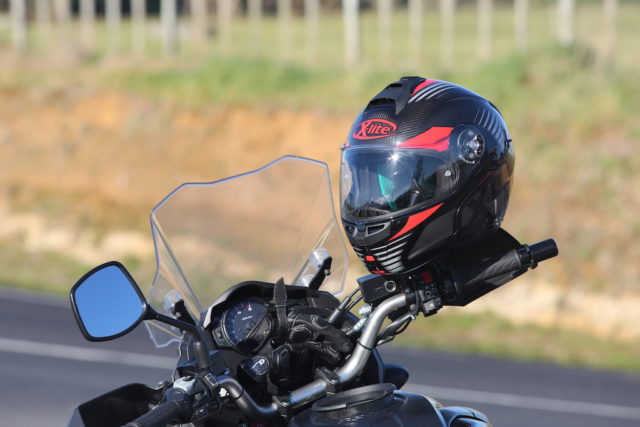 Just landed into BRM Towers is the X-Lite X1004 Ultra Carbon, flip-face helmet. The X1004 is compact, and comes with 3 outer shell sizes, plus it can be ridden with the visor in both the up or down position thanks to P/J homologation. The VPS sunscreen adds further sun protection and can be easily deployed using the lever just behind the left ear. The TVS (Touring ventilation system) allows for noise-free airflow, which should be very useful for longer riding adventures.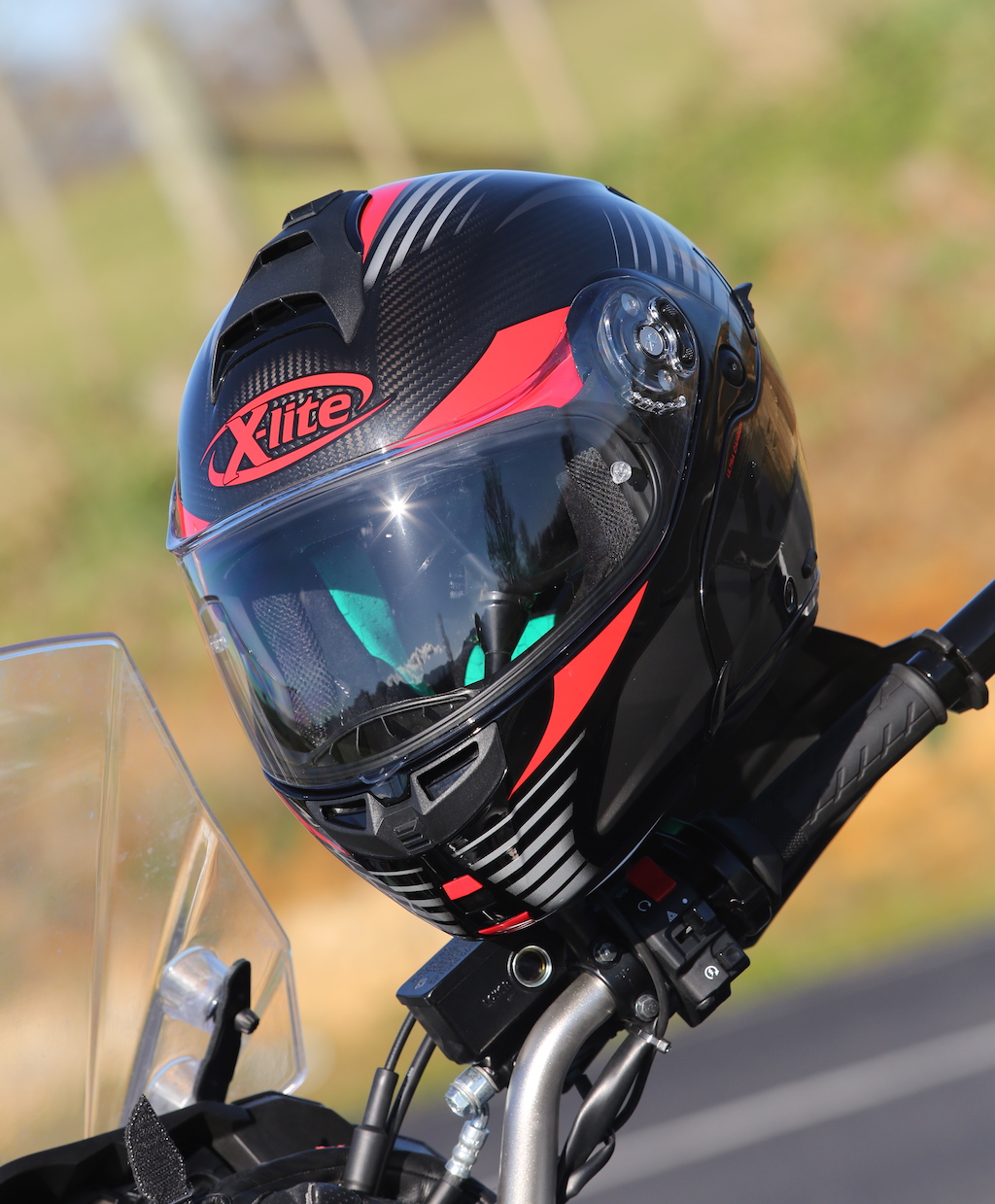 A standout feature for the X1004 Flip-face is the 'Dual Action' chin guard opening mechanism which (once mastered) allows the chin guard to be easily lifted when you want to take that 'once in a lifetime' photo on your phone (and quickly see if you nailed it!) At first when the BRM staff started passing it around the room I assumed being a large size it would be a waste of time trying it on my average sized noggin. But labels can be deceiving, and to my surprise, it was a much firmer fit than I had expected. So, if you've got a bigger head you may want to try an XL or XXL version.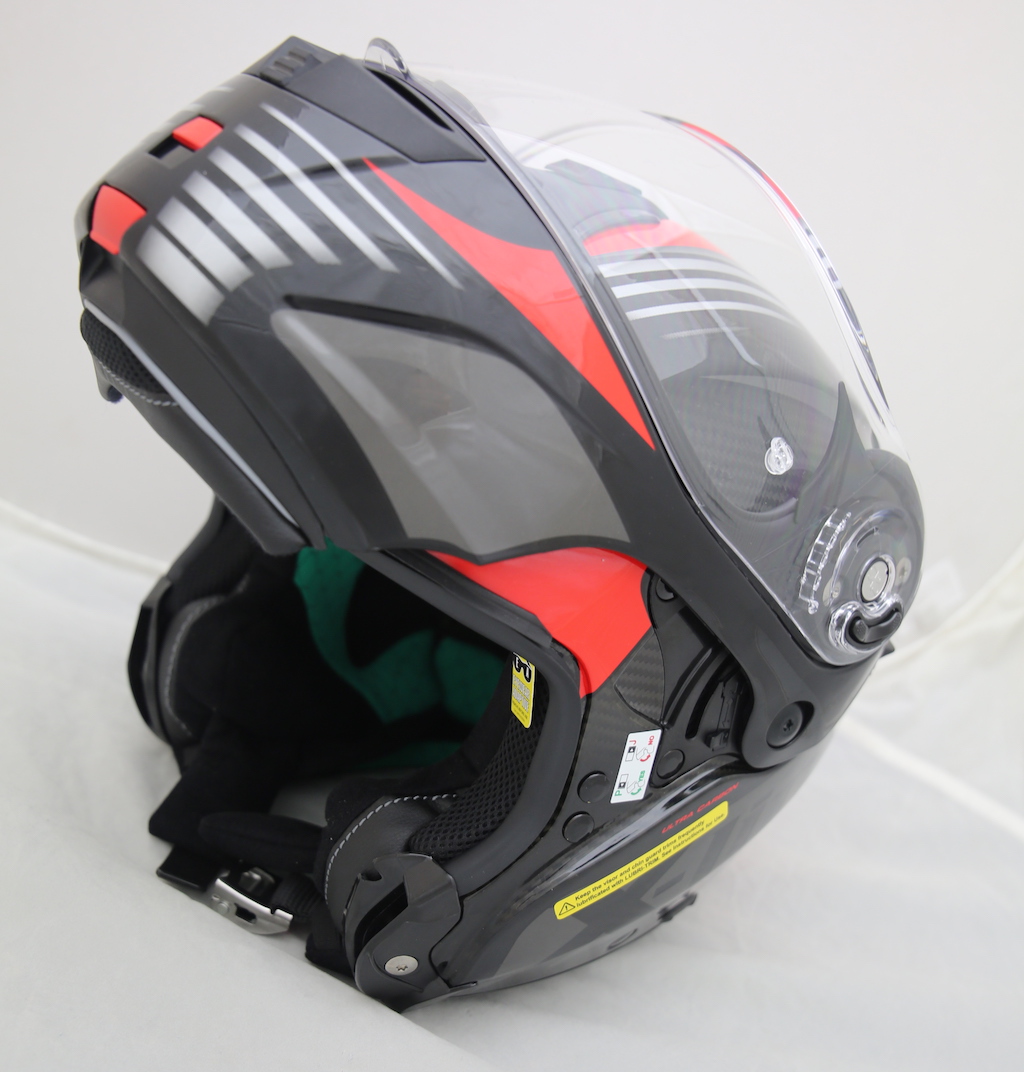 This is thanks to the lavvy interior materials which incorporate 'Active Carbon' claimed to be more breathable and custom fitting to the rider's face, lowering temperature and increasing circulation. The X-Lite X1004 (incorporating Nolan technology) is a super light-weight at just 1.42kg, touring helmet that is aimed at the top end of the market. At $1049, it isn't cheap, but if you do lots of touring or just like a super quiet helmet packed with features this could be for you.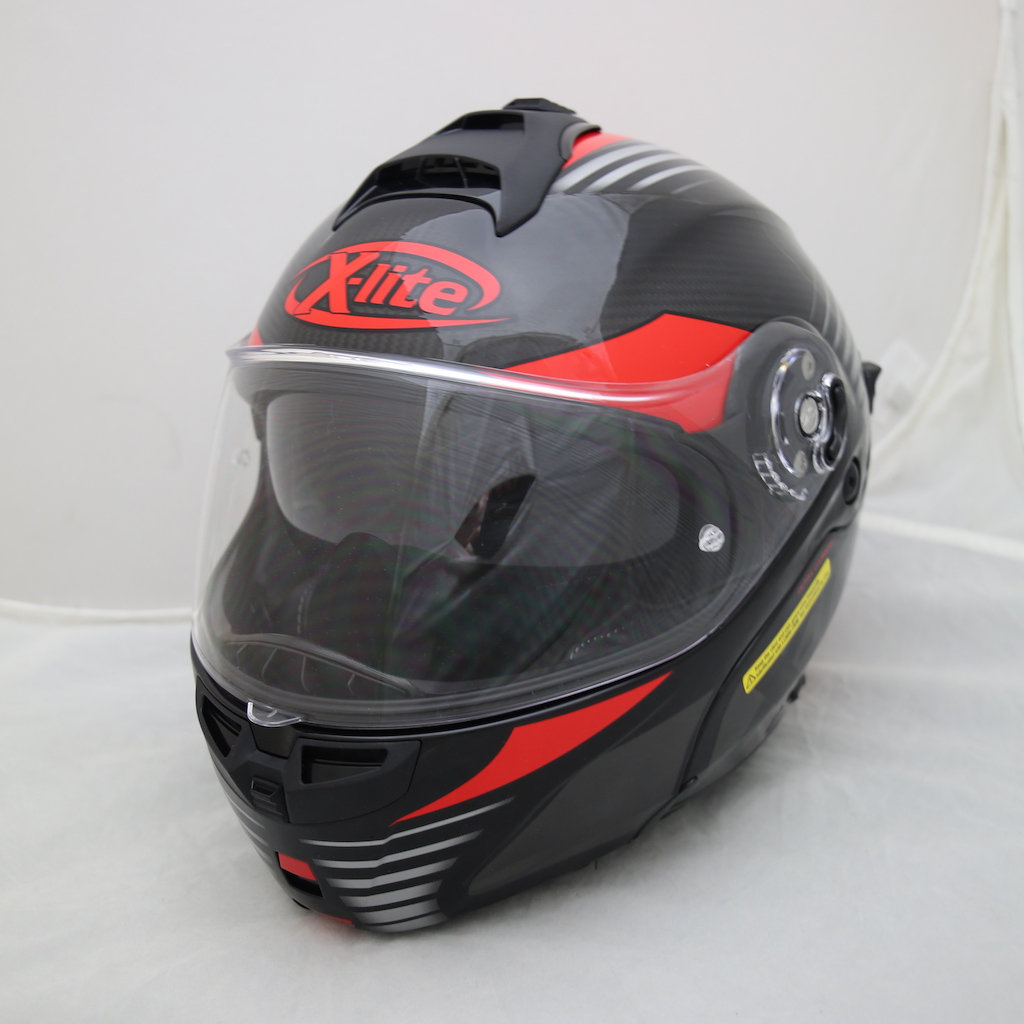 Colours range from flat black, red/yellow carbon mix to carbon and scratched chrome, all of which look pretty trick. The Nolan X-Lite X1004 also comes with a tinted spare visor, Visor lube, and Pinlock anti-fog inserts – all of which can be great when riding in New Zealand conditions. I'll be looking forward to putting this helmet through a more thorough test over the coming months, especially once the weather starts warming up.
Tester: Trev | Distributed by: Eurobike Wholesale | Price: $1049 | Check it: www.eurobike.co.nz