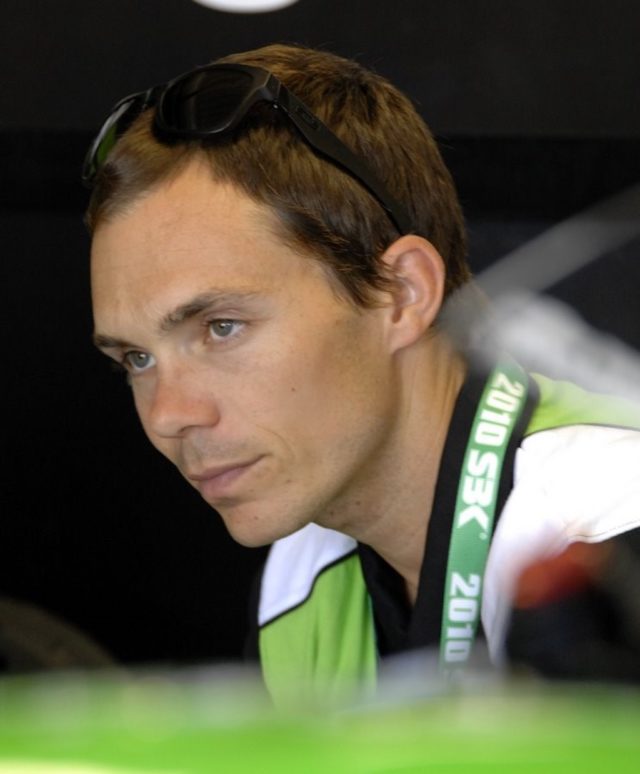 The spectacular celebration of motorcycling at Hampton Downs on March 2-3 known as the Mike Pero MotoFest welcomes a special guest this year – World Champion Chris Vermeulen.
A neighbour of returning Kiwi star Simon Crafar when they were both living in Andorra, Vermeulen enjoyed a decade-long world championship racing career.
There are not too many international circuits the Australian has not turned a wheel. In his ten years in world championship racing he qualified on pole 11 times, took 15 race wins and 40 podiums in his 155 world championship appearances.
Along the way he clinched the World Supersport Championship in 2003 and became the first rider to win a MotoGP race for Suzuki.
But the Queenslander with a Dutch family name has never raced in New Zealand, let alone made it to a local race circuit. That will change when he appears at the Mike Pero MotoFest at Hampton Downs on March 2-3 alongside fellow Aussies Kevin Magee and Rob Phillis as well as Kiwi stars Crafar and Aaron Slight.
Although he has not raced here, he is no stranger to these shores and is keen to catch up with the many friends he has on this side of the Tasman at Hampton Downs on March 2-3.
"My wife and I have been around most of the North Island and I have mountain biked in the South Island around Nelson and ridden the Heaphy Track with some mates.  I always love coming over. My connection with the Mike Pero MotoFest is with (former New Zealand international) Stu Avant.  I met Stu a few years ago through Kevin Magee and got on straight away.  I have a lot of respect for him as a rider in his day as well."
Vermuelen says he has had New Zealand mechanics in the many teams he has raced with during his career but "the Kiwi I spent the most time with when I was living in Europe racing was Simon Crafar. We lived in Andorra only a few kilometres from each other and used to go training and trials riding together."
"I have also spent a bit of time with Mike Webb (technical director for MotoGP) and travelled a bit, from Australia and around Europe in short breaks between races, with Brent Stephens, who is a mechanic for Valentino Rossi."
Nowadays Vermeulen lives at Maleny in the hinterland of Queensland's Sunshine Coast, sharing a 50-acre property with his wife Toni and two daughters some cows, a few horses – and a few off-road bikes.
Over the past four years he has developed a television career as a MotoGP commentator for Fox Motorsport and just like Kiwi Simon Crafar, he found the switch from world championship racer to commentator rather difficult.
"When I started it was awkward and I remember thinking 'this isn't for me.' However, the more I appear on camera, the more comfortable I become with it," he says.
Vermeulen is naturally very much looking forward to spending time with Crafar at the Mike Pero MotoFest and comparing notes.
He will ride a British Superbike Championship Suzuki GSXR1000 at Hampton Downs.
For more information on the Mike Pero MotoFest weekend, go to http://www.hamptondowns.com
Words and Pics by Michael Esdaile, Takeme2.