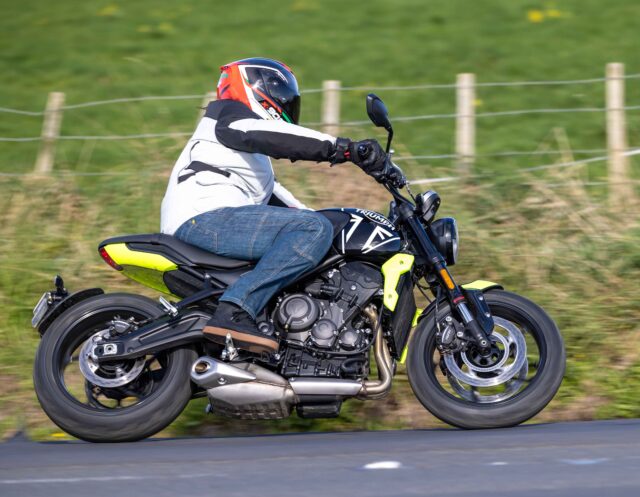 Best of British
Tester: Paul | Distributor: Triumph NZ | Price: $989 | Check It: www.triumphmotorcycles.co.nz
Triumph are getting serious with their latest range of motorcycle apparel. And they reckon it's so good, you don't need to ride a Triumph to wear it.
I spend a fair bit of time in and out of Triumph New Zealand's head office in Auckland, so when I saw a new delivery of clothing had just landed, I couldn't resist sticking my nose in and taking a look.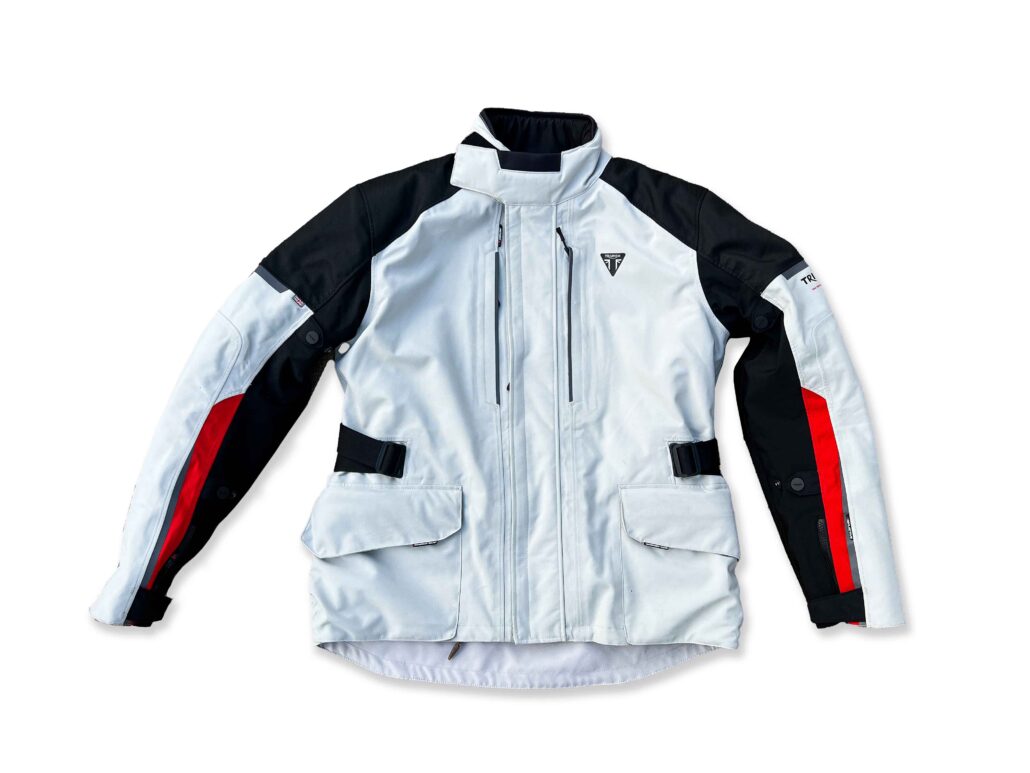 Triumph has worked hard on its labelled clothing brand, and you'll see all the hipster-types sporting leather jackets and black t-shirts emblazoned with the Triumph logo while leaning against their café racer to complete that classic look. But Triumph isn't simply a maker of modern retros, and as they also sell a lot of tourers and adventure machines, they needed some branded gear to match the machines. Enter the Tourer Lite Jacket.
Lite But Loaded
The idea of the Tourer Lite jacket is that it's an all-season jacket for warmer markets. And while I haven't felt it's been particularly warm while out in the elements on two wheels this winter, most of these rides have still been within reach of double digits rather than closer to zero. Therefore, the Tourer Lite is designed to be, well, light while still offering excellent waterproof, protection and thermal properties.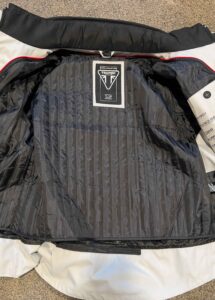 The warmth comes from a removable thermal liner which I was pleased to discover not only kept me snug and toastie on the way home but also features a large pocket on the inside. In fact, this jacket has a huge amount of pockets, with three in the chest/zip area, along with two outer waterproof places to stash stuff. There's a double zip on the front to really keep the wind out and plenty of reflective piping for when the weather is really gloomy.
The outer material is constructed from a 3-later TriTech fabric which offers high levels of waterproof and breathability. I was a bit worried about the colour and us motorcyclists being a messy bunch, but the material features a water-repellent coating which is also stain-resistant, so it should be able to weather a few pie spills as well as a day in the rain. The jacket is ergonomically shaped, and there are two straps at the side to pull the waist in. And again, to make sure you remain dry, there are storm cuffs in the sleeves which are a nice touch and very comfortable. They also keep the drafts out!
What really stands out, though, is the D30 armour, which feels substantial. Usually, rubber armour feels like it'll offer about as much protection as a marshmallow, but this feels proper. And that even includes the back protector. While the weather hasn't warmed up enough to test the venting, it's looking pretty good with two large vents at the front and the rear, which combined with the light weight and light colour, should make this a decent jacket to wear as we get closer to summer.
Finally, I need to talk about the neck – it's incredible. I often struggle with the neck closures of jackets chaffing as I ride, but the Triumph jacket has a super-soft neoprene section and a decent sized flap, making it one of the most comfortable that I've tried. I can even wear it without a neck tube, it's that good.