Dillon Telford, the "Fast Kiwi" Hits The Track At Mugello, Italy
We recently heard from Dillon Telford and Jo Taylor of "TR20 Racing", who are currently competing on the "Gabro Racing Team" Aprilia Tuono at Mugello, Italy, in the Pirelli Cup 1000. This being their second trip to Italy, they've already made a name for themselves, and it sounds like Dillon is living up to his nickname, the "Fast Kiwi"!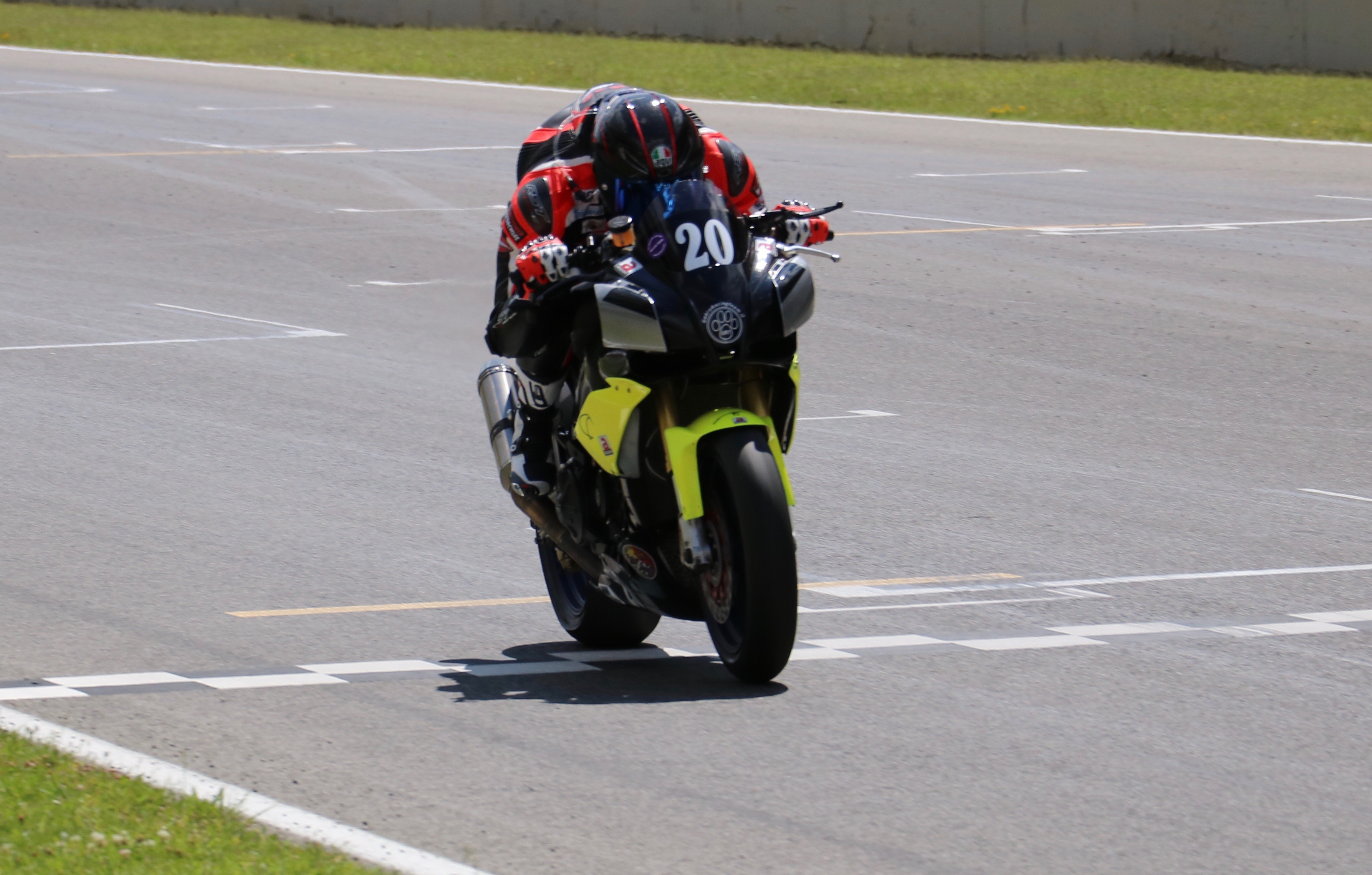 The 1000cc Tuono is a little bit down on horsepower compared to the rest of the Superbike class, but the Naked and Tuono specific classes weren't nearly as competitive as Dillon wanted, so the decision was made to fight with the big boys. Having "only" 175hp on the Aprilia, against 230hp R1's and BMW's, corner speed was where Dillon had to push. Onboard telemetry and data-logging showed that Dillon was getting up to 57 degrees of lean, whilst keeping 80% throttle, so you know he wasn't messing around!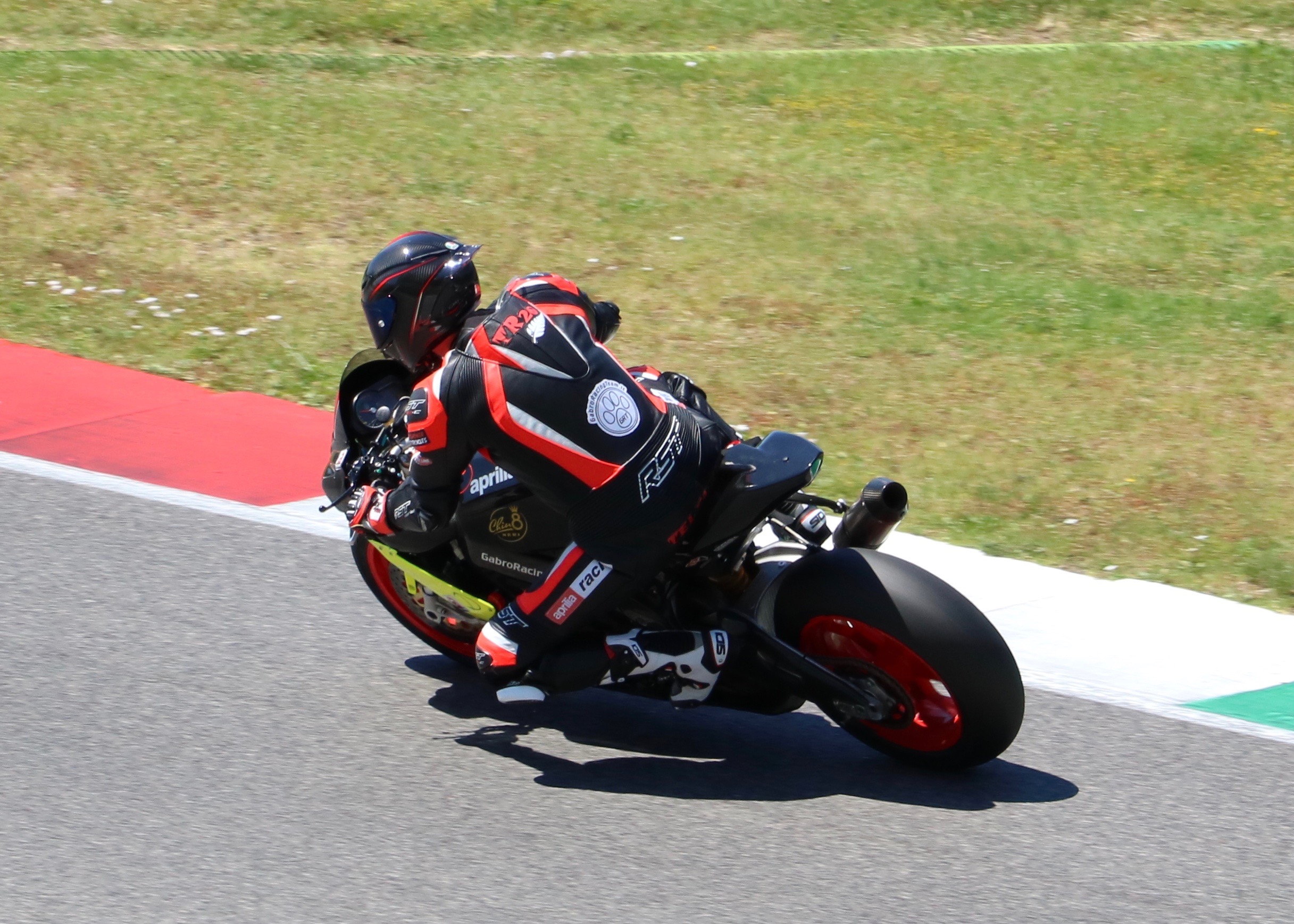 Qualifying was made up of Q1, Q2, followed by a Superpole battle for the top 15 places. Dillon managed to get his lap time down to 1minute 57.9seconds in Q2, missing out on the Superpole by only 2 seconds, mainly due to the loss of top speed down the 1.2km front straight, maxing the speedometer at 284kph. The WSBK spec'd front-runners were lapping in 1minute 53.2seconds and hitting 308kph; Dillon's time put him 25th out of 40 riders.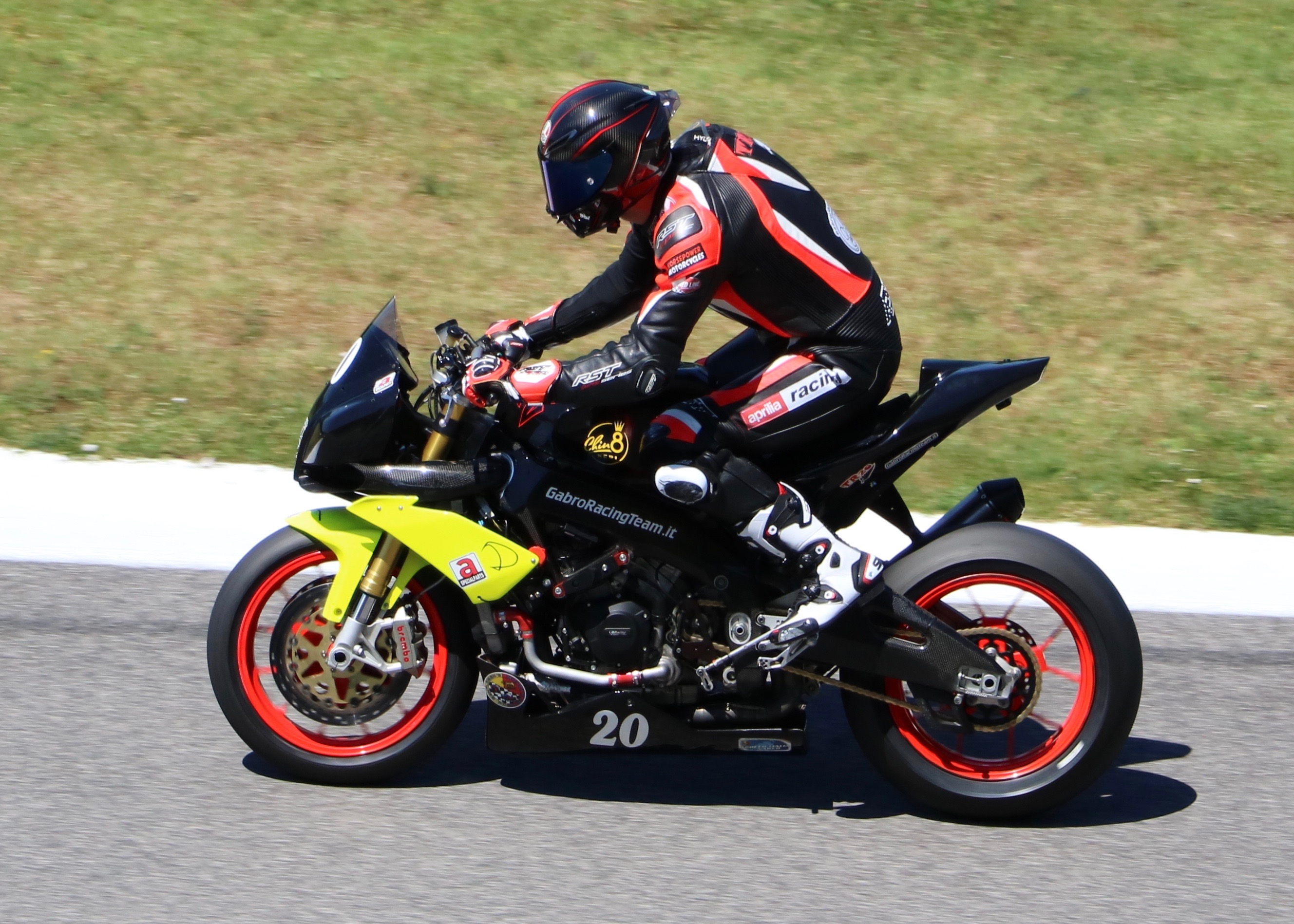 Starting mid-pack in the race, Dillon started cleanly, missing a few close encounters with other riders. A Ducati ran wide in right in front of him at Turn 5, then another rider high-sided at the end of lap two right beside Dillon's Aprilia, the bike catapulting itself above Dillon's head and landing vertically beside him, luckily Dillon managed to stay inside it's path and avoid getting tangled up. On Lap 3, Dillon increased his pace, running a 1minute 57.6second lap time, the fastest the bike has ever been around Mugello!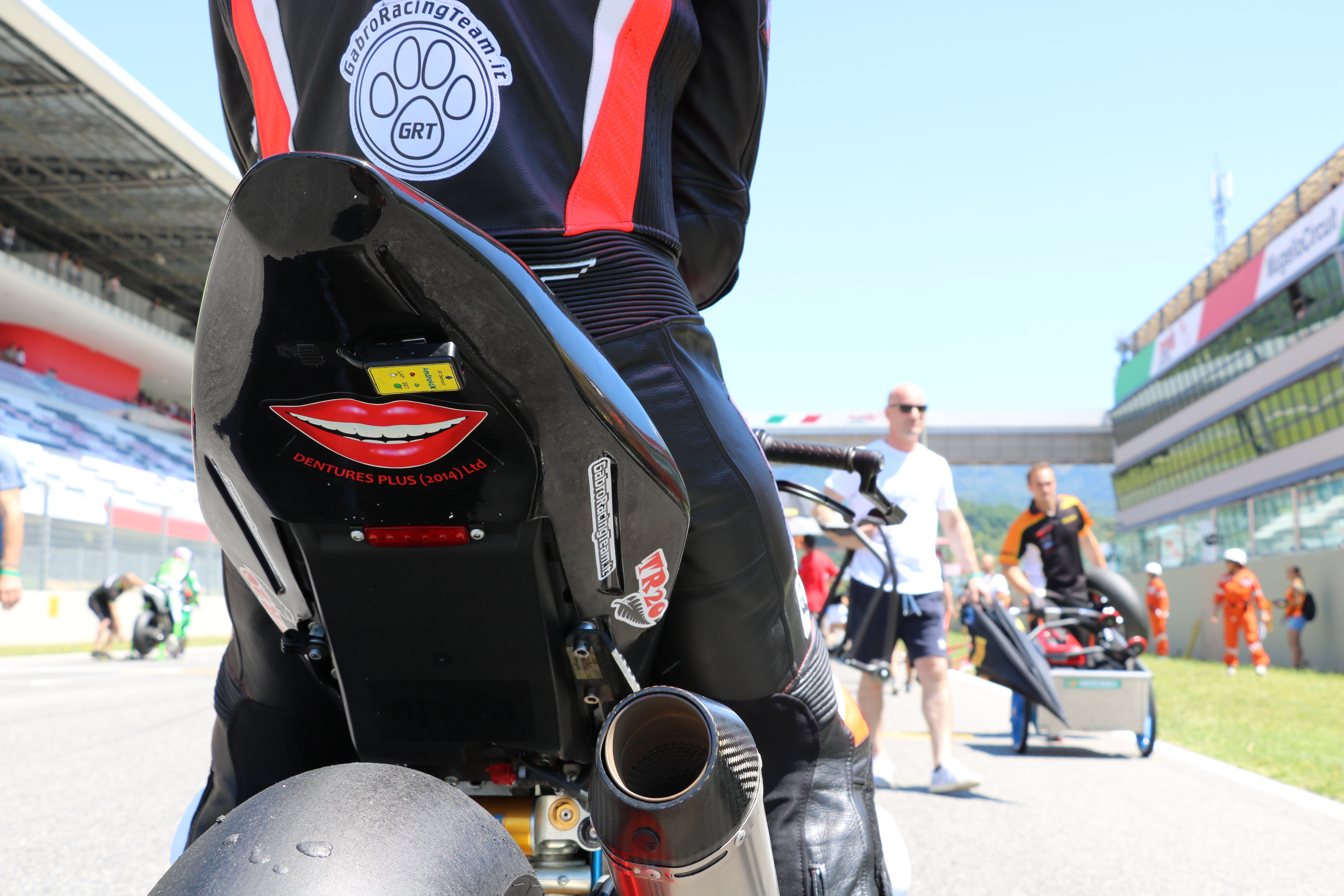 Lap 4 saw a huge slide that almost became a high-side at Turn 12, luckily Dillon managed to hold onto the Tuono's wide handlebars – if the bike had clip-on's he doesn't think he would've been able to save it! The bike kicked him completely out of the seat, and he got a closeup view of the front tyre before managing to wrestle it all back under control again! A few other bikes took the opportunity to pass him, but Dillon managed to keep his composure and regain some of the lost positions in the corners.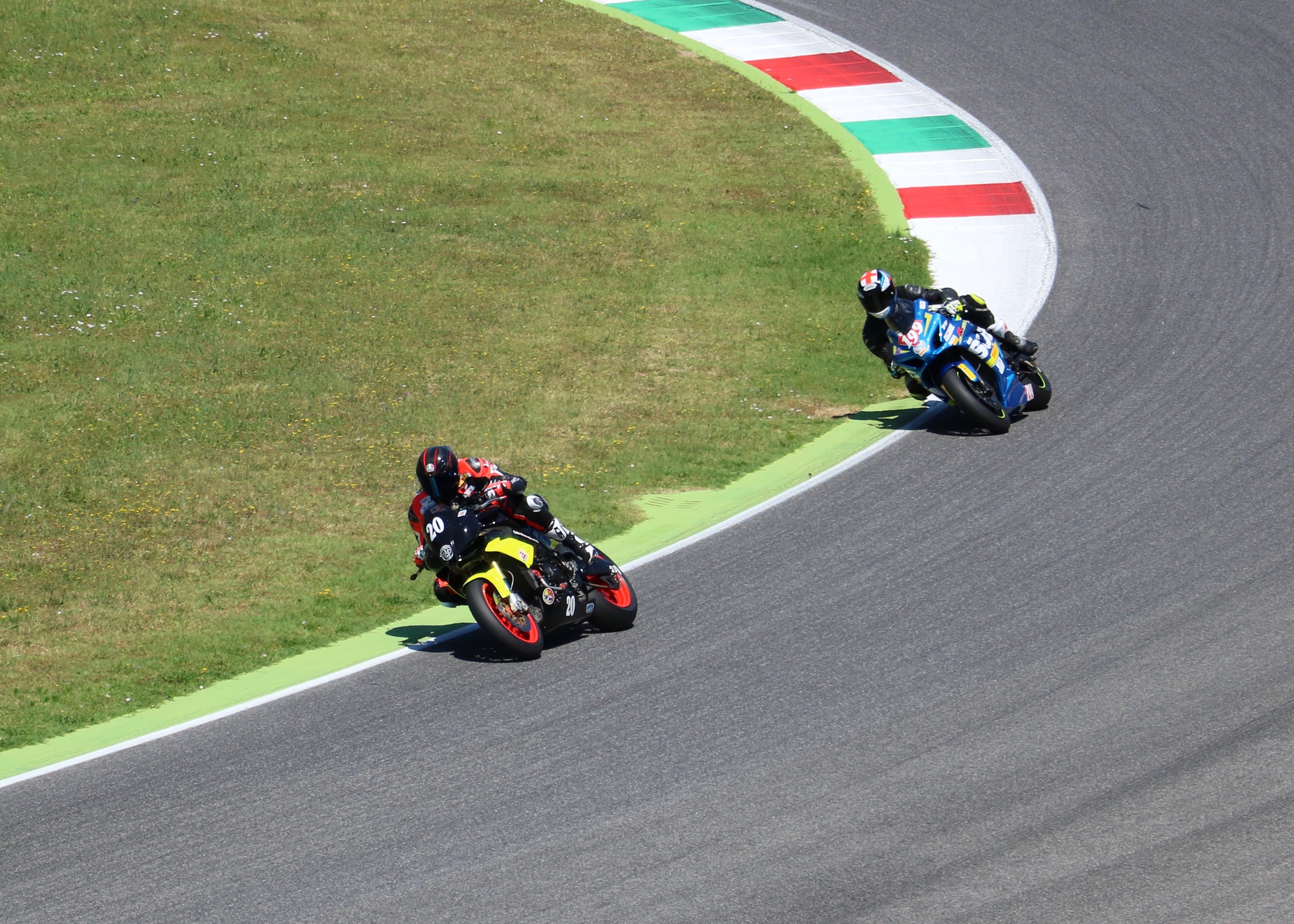 After a gruelling 10 laps in 36 degree heat, Dillon was just pipped at the finish line by a competitor he had been battling with for most of the race, finishing 22nd out of the 40 top riders. Given the bikes power deficit, but amazing corner ability, there are some good possibilities in the near future – the Gabro Racing Team are building an 1100cc motor with more power to try to bridge the gap and get closer to the leaders! With a very limited budget and minimal track experience compared to some of the faster teams, it's amazing Dillon and Jo are doing as well as they have proven already. They have set up a Patreon page for their journey, and gratefully accept donations to go towards their racing in Italy. It can be found at www.patreon.com/TR20 – patrons will get all the latest updates direct from the track, video footage before anyone else, as well as 10% discount at their Tirau based motorcycle workshop when they do come home!
We'll be keeping in touch with Dillon and Jo as they continue their racing adventures, bringing you their race reports as we get them. It really is awesome to see Kiwi's making a name for themselves out there in the big wide world!
Make sure you jump over to their Patreon page and show your support! Every little bit counts!