If you're looking for a stylish apartment in Auckland and love motorcycles, this is right up your alley, or elevator.
Close to the bustling metropolis that is Mt Eden, lies a newly finished 2 bedroom, 1 bathroom, boutique apartment with a twist. Not only is the apartment within a tranquil strolling distance to the Auckland CBD fringe, this modern beauty is situated within close proximity to Eden Terrace, Kingsland, Ponsonby and Grey Lynn.
The sun-drenched apartment also has a rare addition which could make any motorcycle rider jump for joy.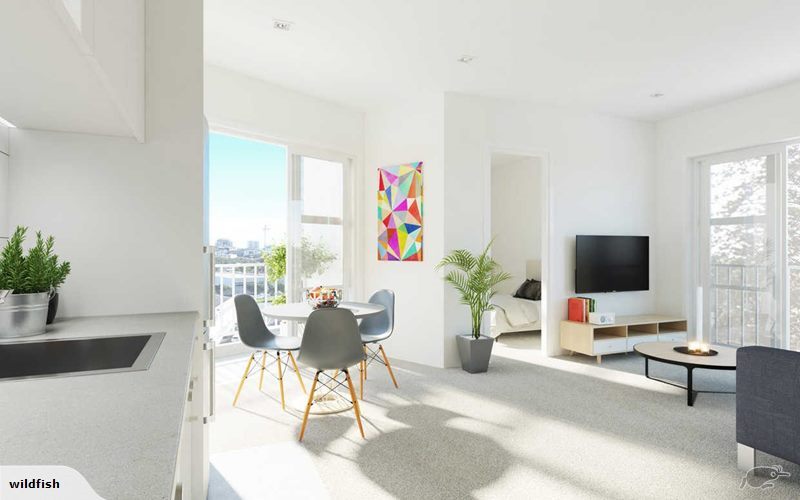 A creation of the visionary Ockham Brand, the Daisy block apartment has been designed to incorporate a unique large-scale, glass elevator that can transport rider and motorcycle safely from the foyer of the complex to the safe and dedicated motorcycle parking below.
Warmer, healthier and more energy efficient than other new builds, the apartment has unimpeded views of the Waitakere's, Northern Harbour and Auckland City.
Featuring modern luxuries with state of the art appliances, a Caesar Stone benchtop in the kitchen and Italian porcelain floor tiles in the bathroom, you might want to trade in the 125cc scooter supplied with the apartment for an Italian superbike. The central living space includes a balcony with a north west facing aspect that means the home is sunny and warm all year round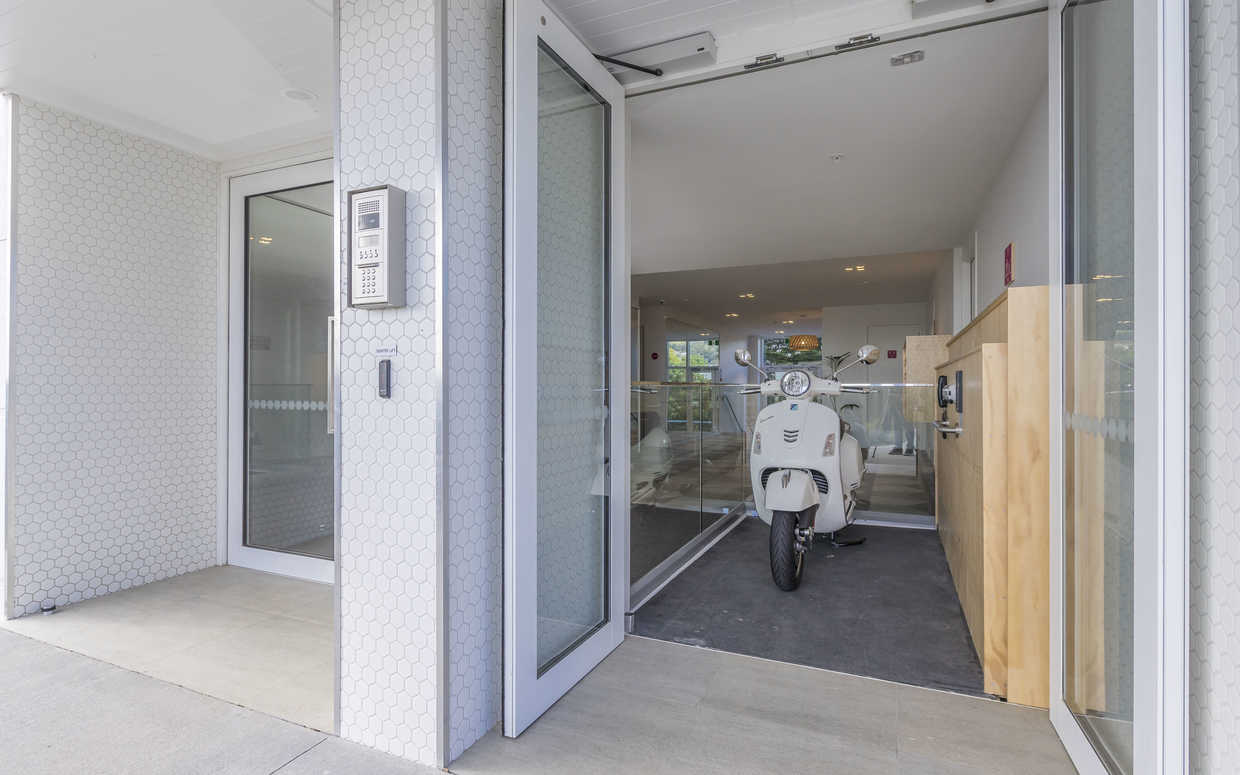 Not only is the apartment stylish but also comes fitted with highly energy efficient electrical appliances and fixtures meaning low, long-term operational costs, whilst rainwater harvesting systems and communal vegetable plantings and fruit trees on the adjacent reserve make modern green living a reality.
Should the Auckland weather get the better of you and you decide to leave the motorcycle at home, never fear as the apartment is close to fantastic public transport options, the Daisy Boutique Apartment complex also provides two communal use eco-friendly cars to free residents from the costs of car ownership while still retaining the convenience of vehicle access.
Address:
502/11 Akepiro Street, Mt Eden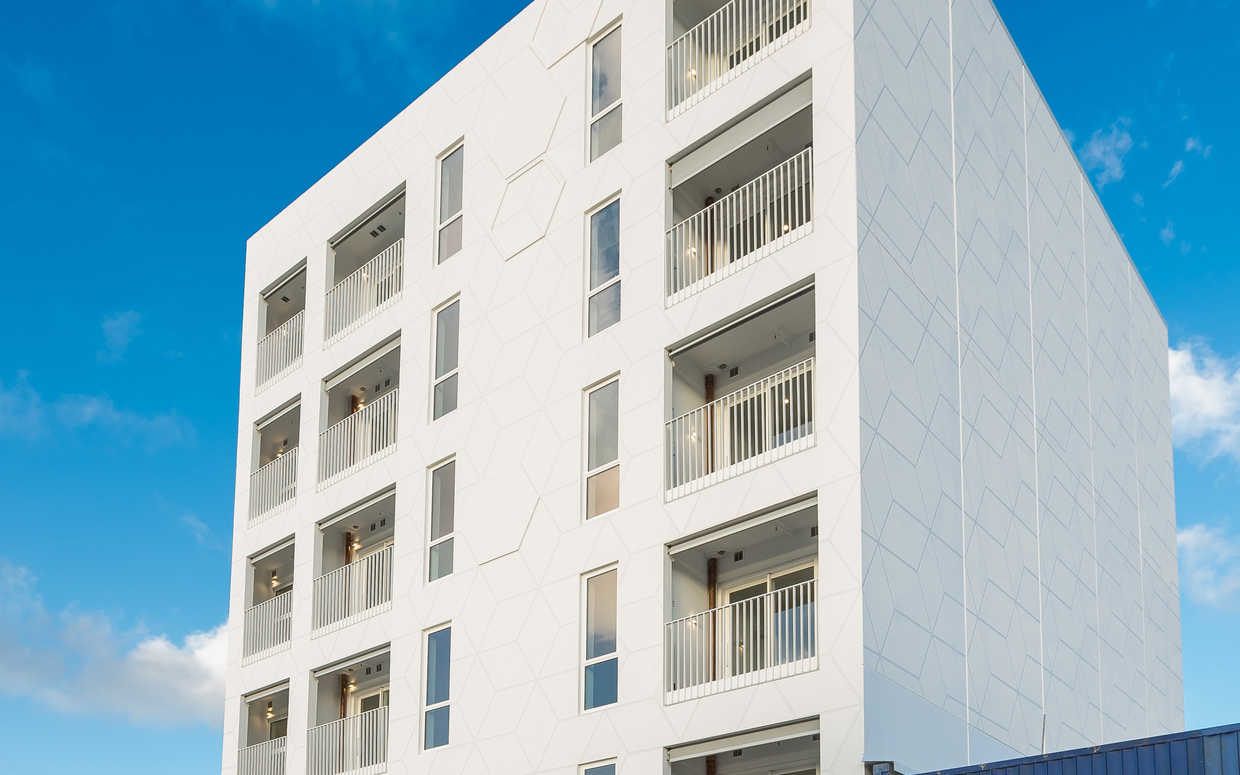 For more details visit:
https://www.barfoot.co.nz/760042
http://www.ockham.co.nz/daisy/?locale=en
https://www.trademe.co.nz/property/residential-property-for-sale/auction-1695147163.htm?rsqid=3b3b84cd43a44ae080f9ada5e3d364c8