What happens when you cross a Yamaha XSR700 with a Ténéré 1200? Famed motorcycle customisers Deus Ex Machina decided to find out, building the 'Swank Rally 700'.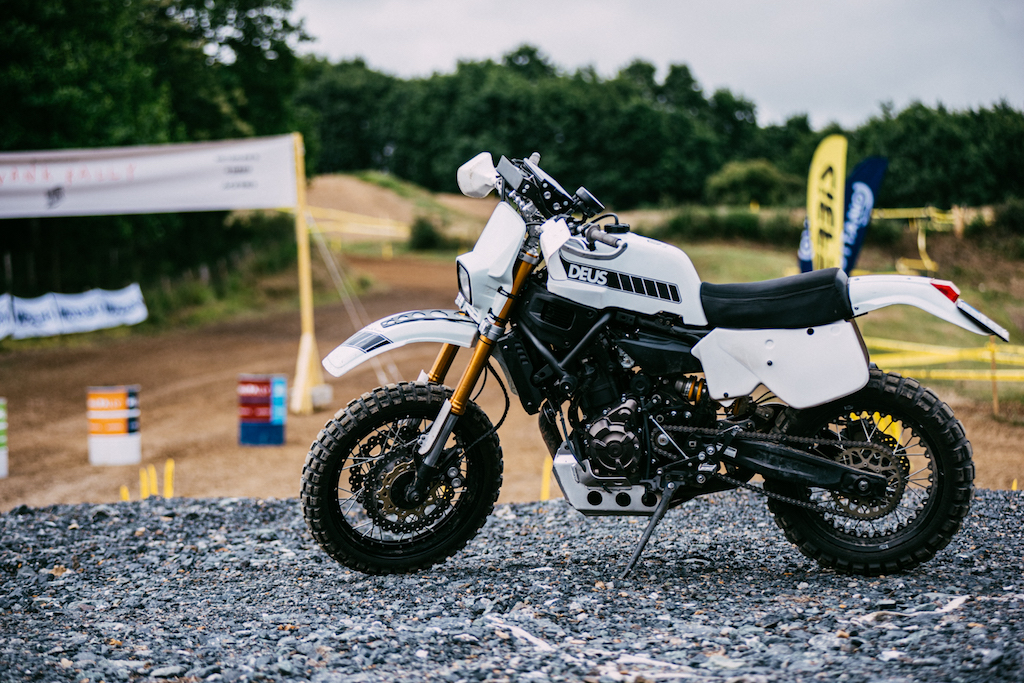 Designed for the off-road but still carrying all the necessary parts to remain road-legal, the Swank Rally 700 is the continuation of an ongoing relationship between Yamaha and Deus that started in 2013, with some cool builds over the last six years including the Deus SR400 'Lightening', the XJR1300 'Eau Rouge', and the XV950 'D-Side', all based on a wide range of Yamaha models. Their latest project, the Swank Rally 700, takes the cool essence of Deus and blends it with Yamaha's versatile and easily customisable XSR700. The result is a true custom that delivers excitement and an engaging riding experience true to Deus form.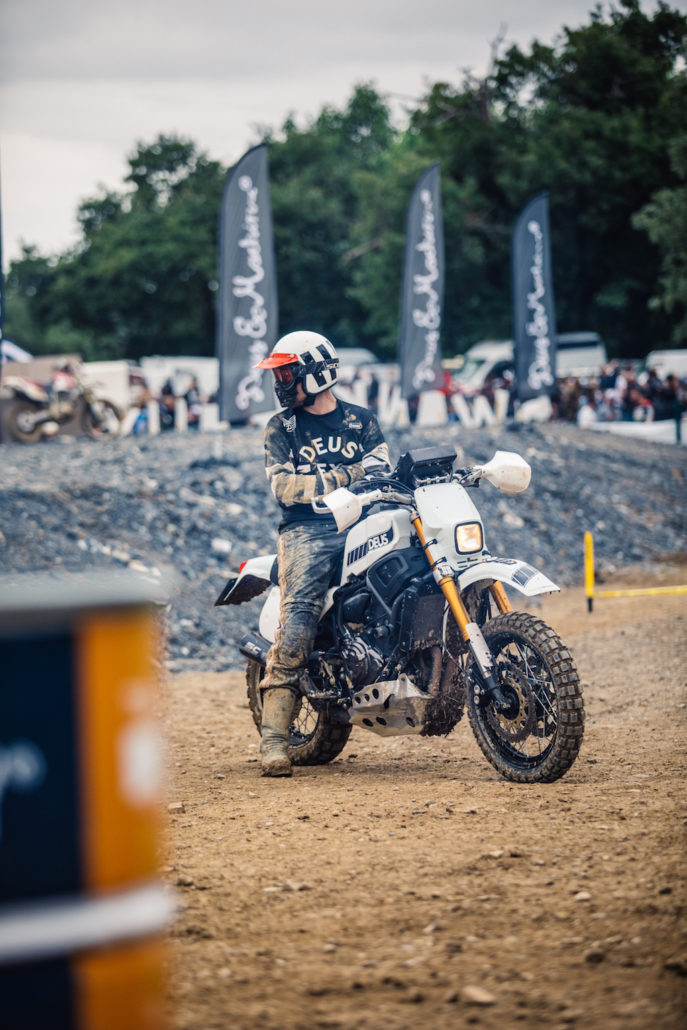 The Yamaha XSR700 is well-known for its strong motor, with linear torque, and an agile lightweight chassis, and forms the perfect base for the new project. With off-road action in mind, Deus mounted a Yamaha Super Ténéré 1200 front end, including forks, to the XSR700 chassis, along with a 19-inch front wheel. The forks were fitted with softer springs to accomodate the lighter weight of the XSR700, and the rear suspension was given an Öhlins mono-shock to balance the bike. Kineo tubeless spoked wheels (17-inch rear) were fitted with Metzeler Karoo 3 rubber to ensure maximum grip in the dirt.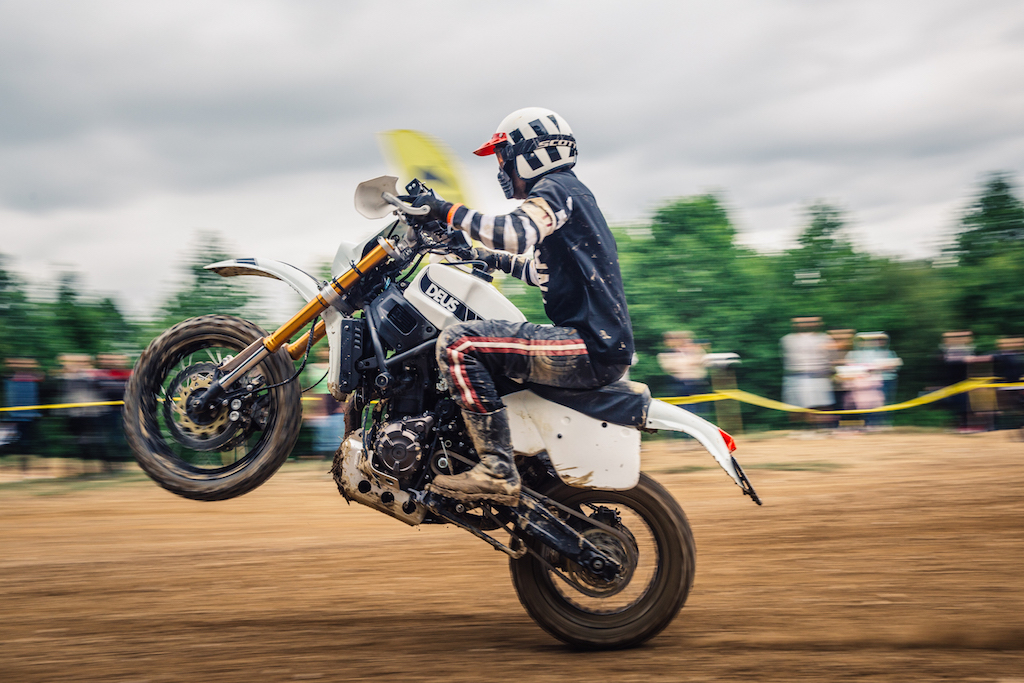 Among the custom work, a hand-beaten aluminium fuel tank and hand-made seat were fitted to the bike, as well as a very robust hand-crafted aluminium skid plate. Acerbis front and rear fenders were mounted, with Acerbis aluminium supports holding vintage-styled plastic hand guards. A unique, custom-made SC Project 2-into-1 exhaust gives the bike a throaty growl. Metal off-road style footpegs have been fitted to make the bike easier to use in the dirt.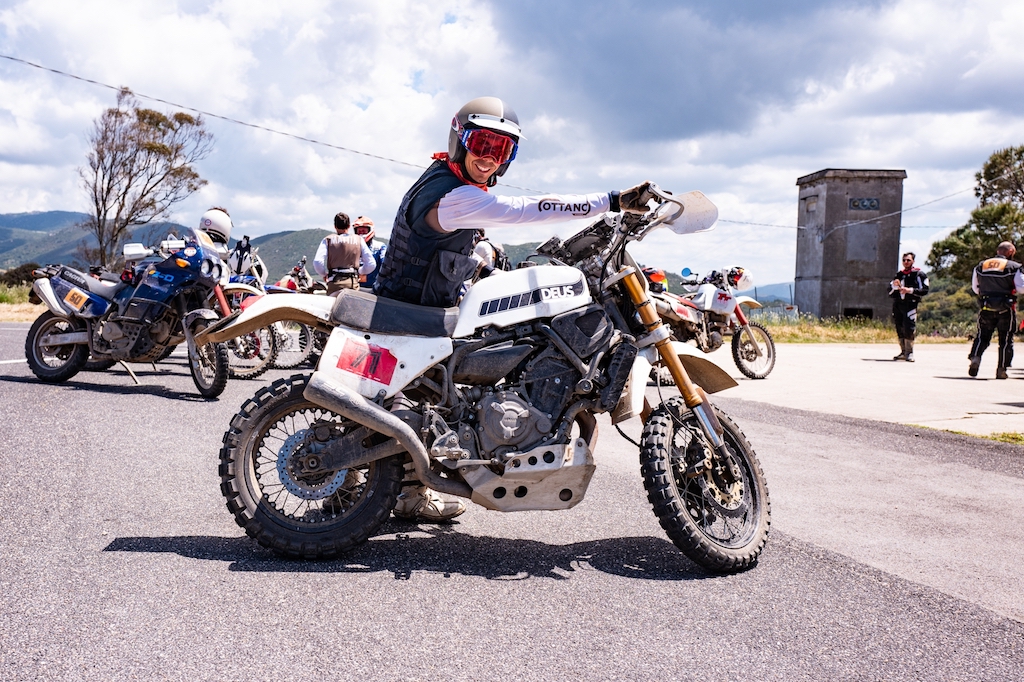 The Swank Rally 700 was unveiled as one of the star Yard Built bikes at this year's The Reunion bike event at the historic Monza circuit in Italy, in May, before taking part in the Sardinia Swank Rally. The Deus custom was the perfect bike to tackle the epic competition, bringing a mix of Yamaha's Faster Sons charisma and Deus' custom vibe with the XSR ride ability to the event. It successfully contested in Sardinia, the bike was then taken to Biarritz for the next stage of the summer, at the Wheels & Waves event. At each event, the bike has been met with admiration both for the quality of the build and the foresight to design such a stunning machine from seperate Yamaha models.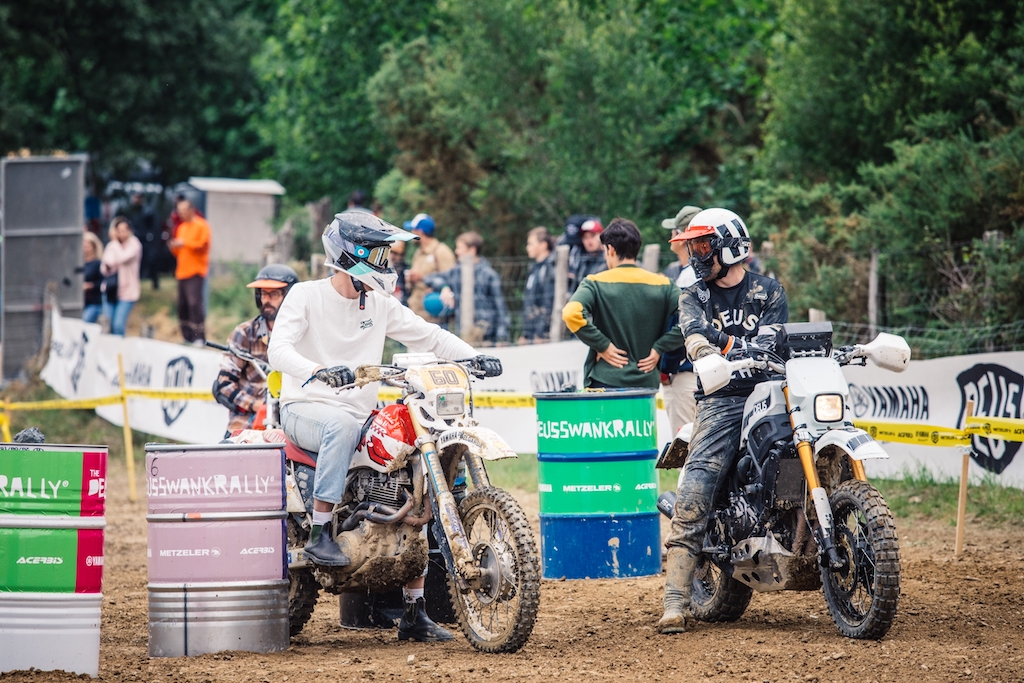 Photos: Deus Customs / Yamaha Motor Media