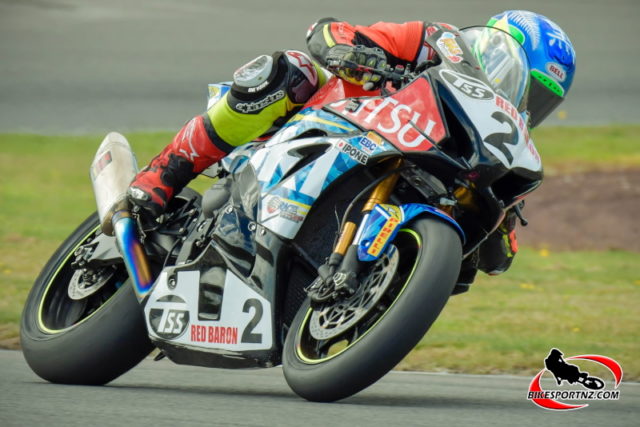 Frost Gets The Job Done At Final Round of NZ Superbike Championships
Suzuki man Sloan Frost played it cool at the weekend to wrap up the 2018 New Zealand Superbike Championships title.
There was no real pressure on the 36-year-old Wellington man after he'd built a commanding lead at the first three rounds of the series, but he was taking nothing for granted at the weekend's fourth and final round at the Bruce McLaren Motorsport Park, on the outskirts Taupo.
Frost held a 47-point advantage over his nearest rival, Whakatane's Mitch Rees, at the start of the weekend, and his "safe and sensible" approach to racing on Saturday and Sunday – qualifying fastest and then finishing fourth, sixth and third in his three Superbike races – was enough to get the job done, allowing Frost to add the 2018 crown to his first Superbike title, which he won in 2016.
Honda rider Rees was forced to accept the runner-up spot for 2018, although a modest Frost did suggest that he would be one of several riders to keep an eye on in the future.
Glen Eden's Daniel Mettam, also riding a 2018-model Suzuki GSX-R1000 bike, eventually claimed the No.3 spot in this class.
"It feels like more of an achievement this year than my other win," said Frost afterwards.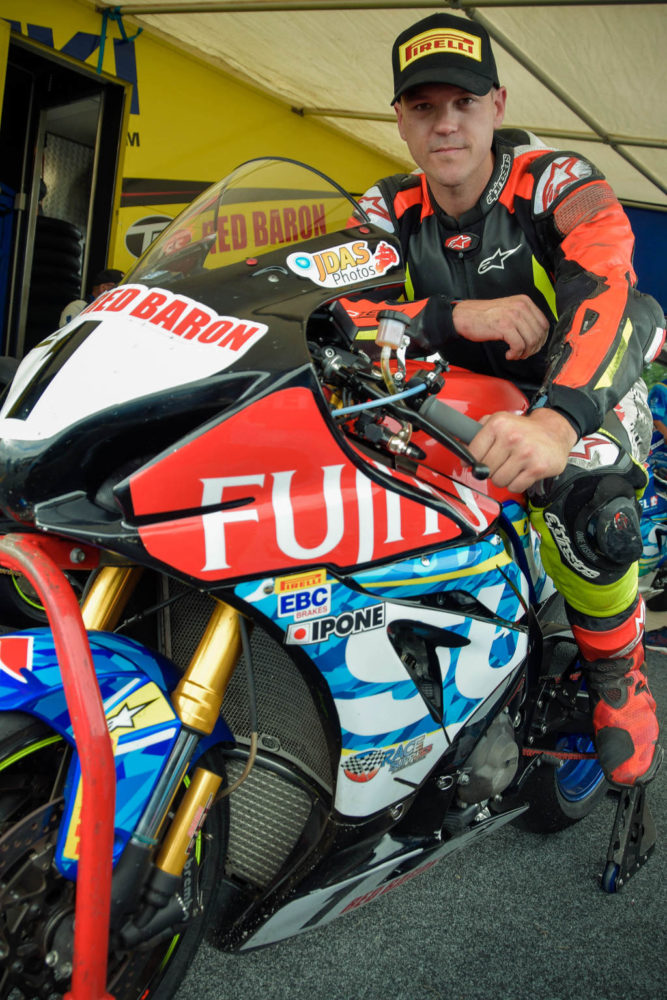 "I was so nervous. My qualifying times were really good, but, as soon as we got to racing proper, I was riding tight while the other riders had nothing to lose, so they were pushing hard.
"There was a lot of pressure coming into this final round. After being so close last year to winning the title … all those emotions were coming back to me."
One of Frost's biggest threats this season had been his own Suzuki team-mate, Taupo's Scott Moir.
"It's a shame Scotty had such a bad run at the South Island rounds of the nationals. It affected his championship."
Meanwhile, Huia's Nathanael Diprose survived a major scare after he crashed heavily in the weekend's first of three Superlites races on Saturday.
He battled through the pain barrier to win his two remaining races on Sunday and took his Suzuki GSX-R450 and wrap up the Superlites title for 2018, winning ahead of fellow Suzuki rider Dennis Charlett, of Christchurch.
It was a Suzuki 1-2-3 in the 650 Pro Twins class with Hamilton's Jordan Burley winning ahead of Auckland's Liam Underwood and Christchurch's Nick Cain.
Other title winners for 2018 were: Christchurch's Jake Lewis (Supersport 600 class); Christchurch's Dennis Charlett (Supersport 300 class); Christchurch's Nick Cain (250cc Production); Rodney's Blayes Heaven (125GP); Pukekohe's Thomas Newton (GIXXER Cup); and Auckland's Peter Goodwin and Kendal Dunlop (Sidecars).
Words and photo by Andy McGechan