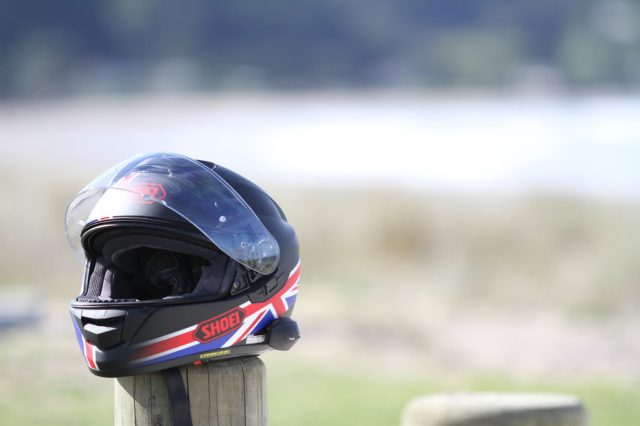 I think most people now realise that you can get helmets for different situations. It just wasn't until I spent time wearing the GT-Air from Shoei that I realised just what a big difference it makes wearing a helmet designed specifically for road riding.
You see, I normally reach for my race helmet whenever I'm riding, with the idea being that they've surely got to offer more protection than anything else, right? But when I first slipped the GT-Air on, my opinion changed as the comfortable lining cossetted my head, making an all-day ride a much more pleasurable experience. And then there's the other features which make a big day of riding even more enjoyable, like the excellent ventilation, drop down internal sun visor and a bit more space for my ears. I normally run a Bluetooth intercom system, and the additional space compared to the tight fit of the race helmet make this much easier.
And then there's the noise… Okay, I realised that some helmets are quieter than others, but nothing I've experienced comes close to the GT-Air, with the smooth exterior combined with the excellent fit keeping wind noise to a minimum. Added functions like the E.Q.R.S (emergency Quick Release System) check pads, Pinlock fog free visor and washable interior just add to an already excellent package.
Shoei GT-Air Royalty TC1 Test: Paul
Distributed by: Whites Powersports
RRP: $899.00
Rating: Quiet, comfortable and cool