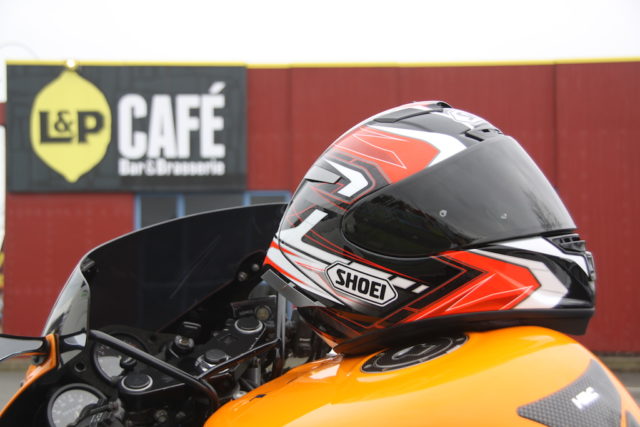 If you're in the market for a new helmet, the first thing you need to consider is the shape of your head. More than once I've bought helmets that have been completely the wrong shape, so when I decided to look for a new road and track helmet, I was very particular with my requirements.
Enter the Shoei X-Spirit III, the top spec lid from the Japanese manufacturer, aimed primarily at hard-core track enthusiasts. Featuring excellent ventilation, multi-composite fibre construction, and a modular EPS liner with multiple densities – this helmet means business. The internal (removable) padding is position adjustable and available in different thicknesses for an exact fit.
The main feature of this helmet is its aerodynamic profile, incorporating rear stabilising fins, to prevent head buffeting at high speeds. It also has a removable lower chin spoiler to control airflow over the front of the helmet. "Vortex generators" at the edges of the visor aid in reducing drag and lift, breaking up the air as it passes around the helmet.
Fitting an intermediate oval head-shape, I plan to get some much-needed seat time out on the road over the next couple of months with the Shoei, in preparation for summer track days. I'll keep you informed on how it goes!
Tester: Scott | Distributed by: Whites Powersports | Price: $1299 | Check it:  www.bits4bikes.co.nz