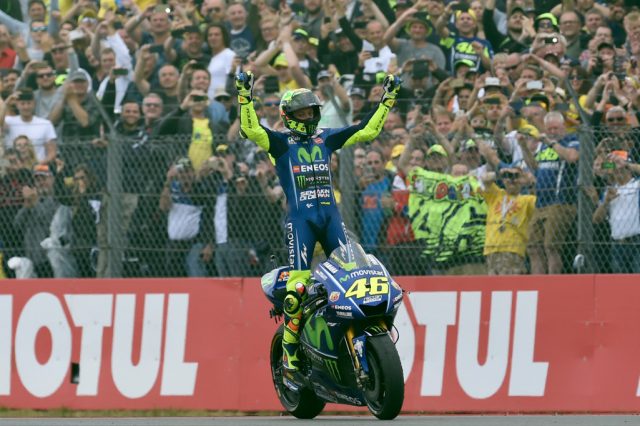 He is one of MotoGP's most-loved personalities, but the championship season could be over for the one and only Valentino Rossi after a training accident last week.
Rossi was training on Enduro bikes when he came off, breaking the Tibia and Fibia bones in his right leg in the process.
Following a medical examination at the 'Ospedale Civile di Urbino', where he was initially diagnosed, the Italian was transported to the 'Azienda Ospedaliero-Universitaria Ospedali Riuniti' in Ancona.
Upon arrival, he received surgery between 2am – 3am by Dr. Raffaele Pascarella, Director of the Orthopedics and Traumatology Division. During the surgery the fractures were fixated using a metal pin – a locked intramedullary nail – without any complications.
Rossi had a successful operation on the displaced fractures of the tibia and fibula of his right leg soon after and was released from hospital the same day to recover at home.
Rossi was quick to thank the medical team for his treatment, and wasn't ruling out a return, although his hopes of taking the championship could now be dashed as the tight nature of the 2017 season means any points lost could doom a campaign for the top spot.
"The surgery went well, Rossi said Friday. This morning, when I woke up, I felt already good. I would like to thank the staff of the Ospedali Riuniti in Ancona, and in particular Doctor Pascarella who operated on me. I'm very sorry for the incident. Now I want to be back on my bike as soon as possible. I will do my best to make it happen!"
Movistar Yamaha have promised further medical updates will follow in due course. Here's hoping we see The Doctor back on the bike in no time.