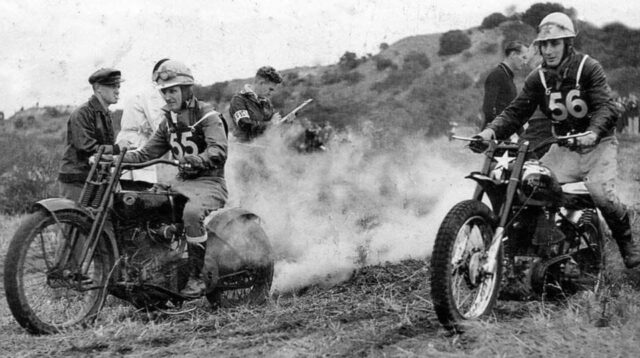 It was with great sadness that we heard of the passing of NZ motorcycling legend Tim Gibbes over the weekend. Referred to as 'The greatest man in NZ motorcycling' by commentating legend Neil Ritchie, the outpouring of condolences and recollection of memories of this true motorcycling hero has been immense.
Born on October 12, 1933, in Sydney, Tim was actually Australian, moving to Adelaide with his parents when he was 4 years old. Growing up during the war years, Tim soon developed an interest in mechanics, but it was motorcycle and motorcycle racing that was to form the basis of the majority of his years.
Tim began involved with motorcycling racing in his late teens and found a passion for what was known at the time as Scrambles, the early beginnings of motocross. After some success in Australia, he took off to England in October 1955 with a view to going racing and soon landed himself a job test riding for AMC – the A.J.S and Matchless factory. Before long he was competing in events like the Scottish 6-Dat Trial, Welsh 3-Day trial and eventually in the ISDT (International Six Day Trial), where Tim won a gold medal.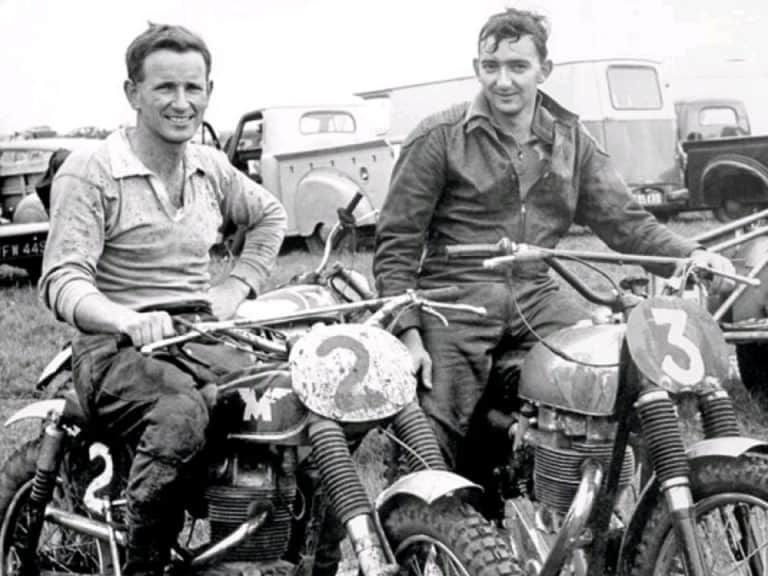 With racing success under his belt, Tim looked further afield and began competing in European events, with many tales coming back to NZ of his exploits racing behind the 'Iron Curtain'. In 1960 Tim competed at the Czechoslovakian and Polish European 250cc Motocross Grand Prix rounds, as well as the 500cc International Challenge, which he won at both events. It was during his time racing in Europe that he met Kiwi Ken Cleghorn, who was also racing and was introduced to Ken's sister, Joan.
At the end of 1961, Tim travelled to NZ and married Joan, but it was the following year when one of Tim's most talked about moments happened when he hooked up with friend and fellow motocross racer Bud Ekins to perform the motorcycle stunts for the wartime epic, The Great Escape. Gibbes and Ekins were hired to perform the stunts for Steve McQueen, including the famous jump over the barbed-wire fence on an old Triumph.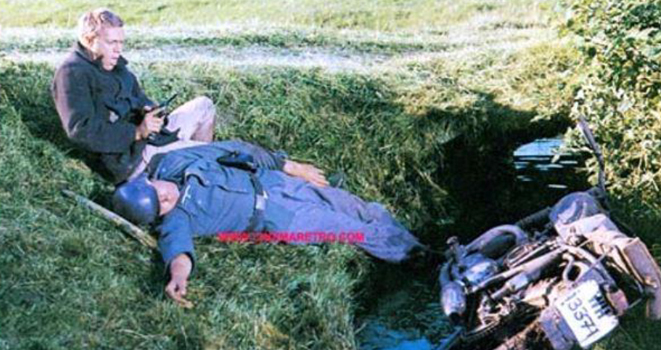 On his way home from Europe to NZ, Tim and Joan stopped off in Japan, where the motorcycle factories were keen to enlist Tim to help with the development of their upcoming range of two-stroke motocross machines. Such was the value of Tim's input, he returned for many years and was made a 'Gold Life Member' of the Motorcycle Federation of All Japan in 1985.
Eventually, Tim and Joan settled down in Manawatu, opening his own motorcycle shop in 1965 before eventually moving to Palmerston North. Tim co-founded the Woodville Motocross Club and established the New Zealand Grand Prix at Woodville, a standalone event that takes place in January to this day.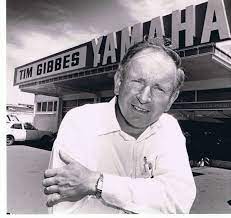 Time continued riding until the age of 60 and spent his years assisting and developing riders in NZ. During the 1980s, he became the team manager of the NZ team going to the Motocross of Nations, often regarded as the Olympics of Motocross.
In 1997, Tim became involved in the six-round Suzuki Road Race Series that took place at Manfeild and Taupo, continuing through to 2002.
Tim was inducted into the MNZ Hall of Fame in 2016 and nominated for the 2018 New Zealander of the Year Awards. In 2003, he was awarded the John Britten Innovation & Service to the Industry Award at the NZ Annual Motorcycle Awards.
In recent times, Tim and his wife Joan were more likely to have been seen sitting in a caravan at motorcycle race meetings doing the timing and lap scoring as bikes whistled past the window. That's where I first met them during my involvement with the Paeroa Battle of the Streets motorcycle street race. Being at the forefront of developments in motorcycling throughout his life didn't end here, and they were the first to introduce electronic timing at NZ motorcycle events by investing in an AMB My Laps transponder and lap scoring system, which became to be used widely in the motor and motorcycle sport throughout the country.
Sadly, Joan passed away on September 14, 2023, with Tim passing at the weekend (October 15), shortly after his 90th birthday.
The comments on the announcement of his passing show the many lives that Tim touched during his time nurturing and developing motorcycling in NZ, with many commenting that they felt honoured to have known him. And the word 'legend' is used repeatedly, often by legends themselves.
RIP Tim, and thank you for everything you did for motorcycling in NZ and around the world.