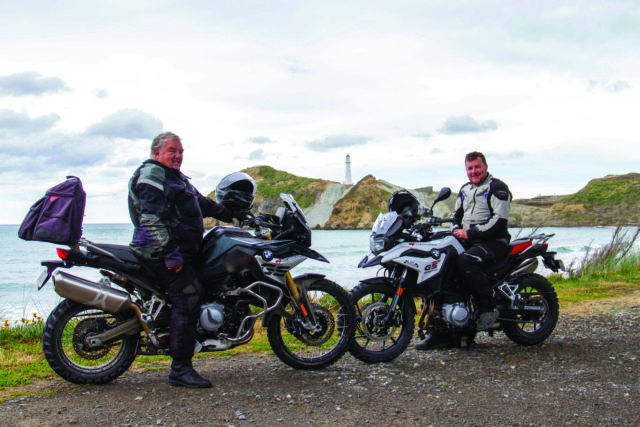 Covid has had peculiar repercussions throughout everyday life, I reckon. House prices going ballistic is one, as Kiwis flock home to the relative haven on Aotearoa. And have you tried buying anything recently? Due to containers getting stuck around the globe, shipping is up the swanny meaning everyone trying to spend their money is often left choking at long delivery dates or limited choices. It's even affecting motorcycles, with sales going through the roof but demand is outstripping stock of many of the popular models, with some dealers talking about January before stocks are back up again.
And one surprising is with attendance to events – numbers are through the roof! I'm guessing it's a combination of being locked down for a while followed by many events, unfortunately, being cancelled as we worked our way out of the various levels. I guess it resulted in riders with withdrawal symptoms, as every ride or event that takes place now is bustling with guys and gals on bikes, enjoying the freedom we are lucky to be enjoying.
I'm sitting at my computer slightly sore after an awesome weekend attending the 2020 BMW GS Rallye. With a 1000km round trip not even registering on the radar as I was desperate to get out and ride, the event which was originally going to be limited to 100 riders. But once Covid restrictions lifted, that number ballooned to over 140 bikes and multiple pillions, with people travelling from the top of the north and the bottom of the south to Martinborough for a day exploring the gravel roads.
With adventure riding growing exponentially in NZ (and why not as the country is made for it), bikes were ranging in size from 200cc to 1250cc and everything in between. And it was great to see that the BMW team embraced the diversity, with the event open to riders of any model as long as it could handle 300kays of awesome gravel. And with demo BMW bikes available for riders to test, it was an inspired move to try and tempt riders over to the Motorrad camp.
The event was fantastic, with plenty of smiling faces at the end of the day credit to the organisers who did an awesome job. Check out a full report next month.
With Christmas rapidly approaching we are also heading to the milestone of our 200th edition of Bike Rider Magazine. It's certainly been an eventful journey, and looking back over earlier magazines I came to the conclusion that it's the local stories of Kiwis in sheds and the exotic, interesting and sometimes downright weird bikes they've got hiding in them which really interests me.
So, for issue 200, we're going to try and get a Kiwi-only issue together, full of interesting characters and machines from around the country. But we're going to need help, so if you've got a suggestion (or are one of those interesting characters), please drop us a line at [email protected] so we can try and work something out to get it in the mag.
200 issues is a lot of deadlines, a lot of stories, an incredible amount of photos and a lot of kays riding. It's been a trip that's for sure, and for all the people we meet who beg us to promise we'll continue to keep making a print magazine rather than going digital, that's our commitment. We love making magazines and will continue to produce NZ's only motorcycle as long as we can.
Thanks for all your support over the years.
Paul