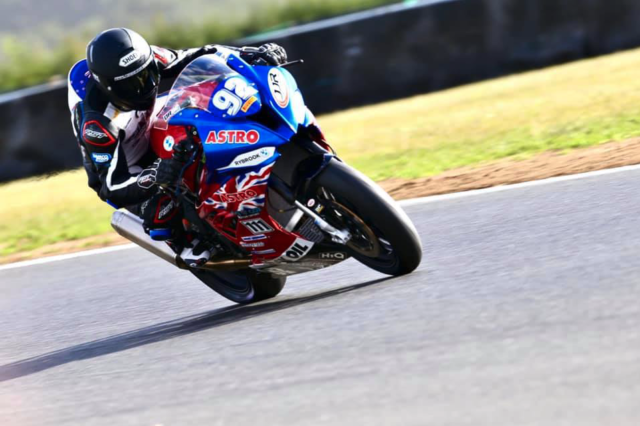 Words: By Michael Wincott
Pics: Bonnie Lane
After an entertaining and dramatic opening round of the British National Superstock 1000 Championship at Donington Park, Round Two headed to Snetterton, the second longest circuit in the country situated in Norfolk,(22nd and 23rd August).
After an impressive debut weekend where Rees secured a second and third position as well as finishing in front of established riders such as former World Moto 3 World Champion Danny Kent and 16 times TT winner Ian Hutchinson.
The  Whakatane man riding for Astro JJR Racing on a BMW S1000RR was looking to go one step higher and stand on the top step of the podium for the first time in the UK, commenting after Round 1 Rees says, "I'm feeling really good going into the weekend, of course, Round 1 was a fantastic start, but I'm staying level-headed as the Superstock 1000 field is super competitive!"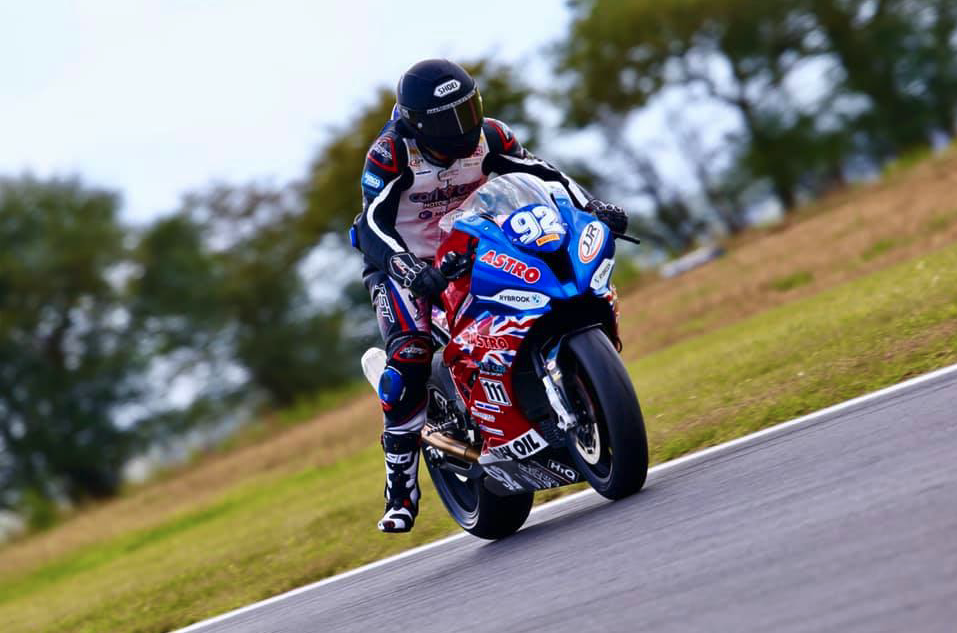 The first free practice session took place in dry but very windy conditions, Rees set a lap time of 1.55.404 which put him in 22nd position just 3.067 off the top spot. Commenting after the practice session Rees said, "FP1 was definitely a shake-down session, getting the setup right on our Carl Cox Motorsport supported Astro JJR Racing BMW S1000RR, I just wasn't firing as well as I would have hoped, and I felt like my track knowledge was lacking."
Session two was held later in the day and took place in similar, but slightly better conditions. As Rees got more familiar with the race track and his bike, he improved his lap time by a massive 2.31 second. Rees finished the second session with a lap time of 1.53.094, which put him in 15th position, just 1.258 seconds off the quickest time of the day which was set by Davey Todd.
The qualifying session for the British National Superstock 1000 class took place Saturday afternoon under blue skies through the threat of rain and high winds forced the highly competitive field of 42 riders to head straight out onto the track to post a fast lap.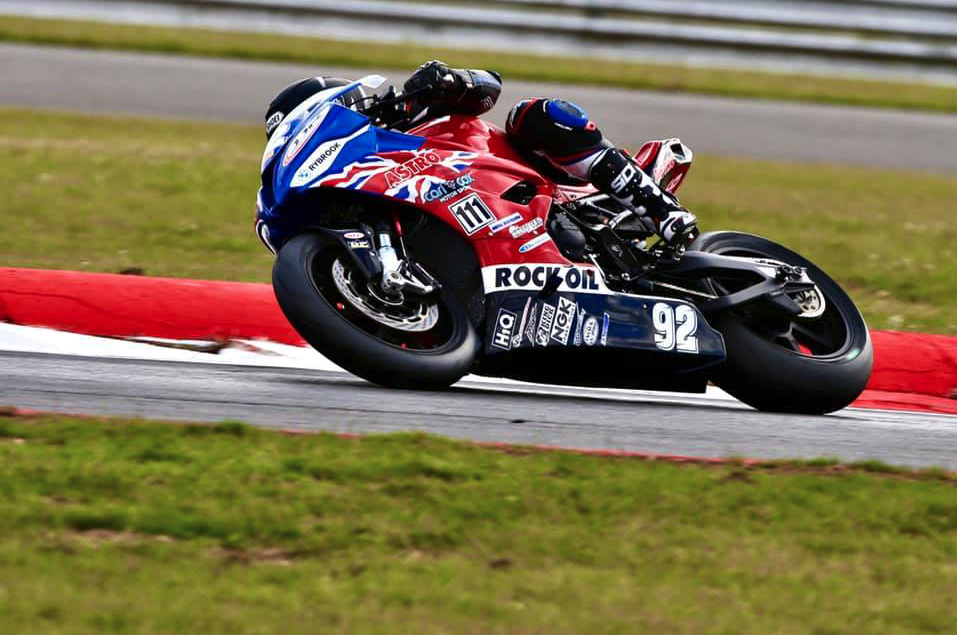 With just one race at Snetterton it was important for Rees to get a good starting position for Sunday's race. With his improved track knowledge, Rees took his time to find a clear track before he set his fastest lap of the weekend, improving from Friday by a massive 1.185 seconds and setting a new best lap time of 1.51.909.
Rees would eventually qualify 1.244 seconds off the pole time set by Matt Truelove and would start alongside Dany Kent and joint British Superstock 1000 Championship leader Tom Neave in 9th position on the grid for the 12 lap race. Reflecting on the qualifying session Rees said, "I'm really happy with my progress and I'm excited to see what I can do in the race!" 
Rees's team mate Shane Richardson qualified in 16th position after getting caught behind slower riders on his qualifying lap.
The 12 lap British Superstock 1000 race got underway at Snetterton under cloudy skies. The wind that had been troubling the riders all weekend was not showing signs of letting up as the riders made their way to the grid which would make for challenging racing.
Rees got off to a good start, at the end of the opening lap Rees had managed to hold onto his starting position of 9th and was just 2.671 seconds from the lead. By the end of lap two a gap had opened up to 8th place Danny Kent, sensing that Kent was pulling away Rees got into a good rhythm and set his fastest lap of the race and of the weekend. By the end of the third lap Rees had closed down Kent and was looking strong.
As the race approached its midway point the top ten were covered by 3.098 seconds, with Rees holding a comfortable 9th position, while holding off the advancing Fraser Rogers in 10th.
By lap nine Rees had dropped back to tenth position and was in a three way battle for eighth, with Kent and Rogers. Rees managed to stay in the battle for eighth until lap eleven when the more experienced riders pulled away from him. For the final two laps Rees concentrated on his own race, finishing comfortably in tenth position 7.090 seconds ahead of eleventh place Joe Collier and 6.295 seconds off the eventual race winner Tom Neave and championship leader.
Bad luck again befell Rees's team mate Shane Richardson on the other Astro JJR Racing BMW 1000RR retiring on lap 8 with mechanical issues.   
Commenting on his race weekend at Snetterton race Rees said, "I'm really happy with my continuous progression this weekend, and I bagged some valuable points!" 
After three races, Rees now sits in 3rd position in the National British Superstock 1000 Championship on 42pts,  just 19pts behind championship leader Tom Neave.  
Round three of the British Superstock 1000 Championship will take place at the iconic Silverstone Circuit over the weekend of 5th and 6th September, where they will contest two 24 lap races. Live timing and coverage can be found on the BSB website.