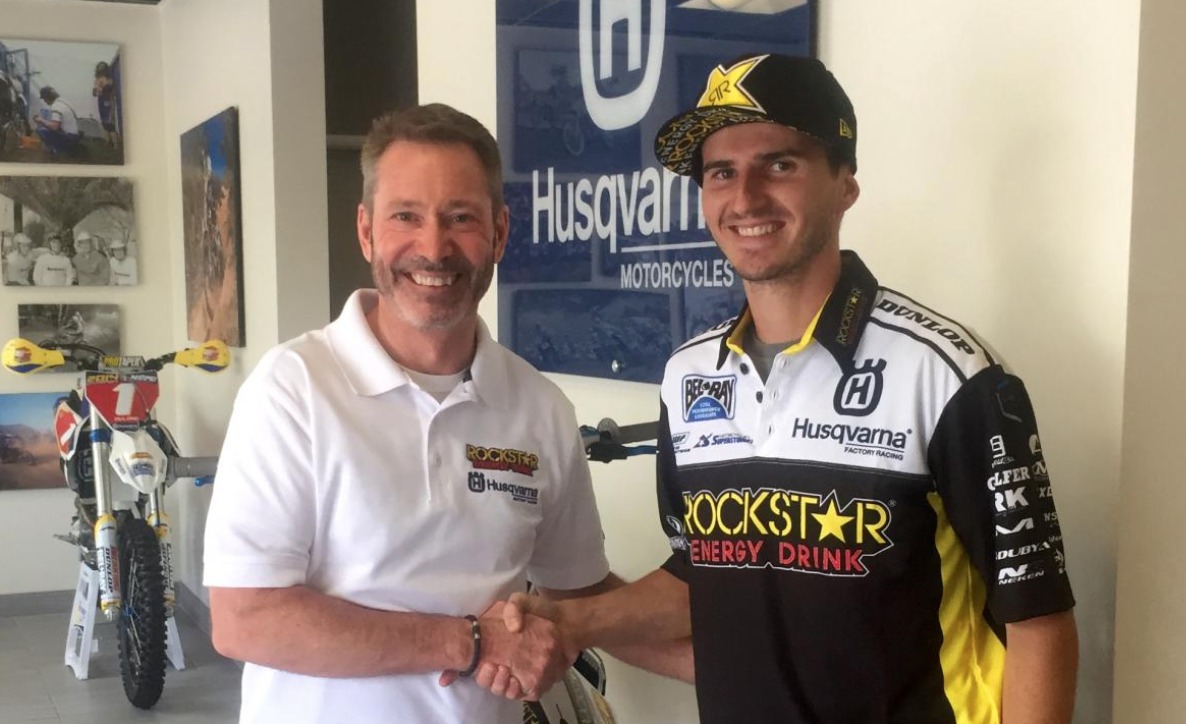 Husqvarna Motorcycles is pleased to announce Christophe Pourcel as the fifth racer of the Rockstar Energy Husqvarna Factory Racing team.  Pourcel will compete in the 2015 Lucas Oil Pro Motocross Championship Series in the 450 class aboard a Husqvarna FC 450, looking to challenge the sport's top competitors.
"We tested the bike last week and I had a good thing going with Bobby [Hewitt] and Robert Jonas. They made me feel very comfortable with the team. The test of the bike went very good. That is why we made the decision to go this way. They believe in me and that was a big part of my decision to join the team. The 450 has always suited me; I've been riding a 250 for a long time and I feel it's best for me to go back to a 450 and compete. I look forward to the opportunity for a future with the team," stated Pourcel.
Team Manager, Bobby Hewitt, has worked with some of the industry's top riders over the past decade and is credited with aiding Jason Anderson in his first AMA pro championship. He too looks forward to the future with Christophe on the team. "Knowing Christophe had multiple options from other teams for this year's outdoor series but chose to sign with Rockstar Energy Husqvarna Factory Racing says a great deal about our program and the bike.  I am very happy to have Christophe join the team and I look forward to the start of the Motocross Season," said Hewitt.
Hailing from France, Christophe Pourcel has many years of racing history in Europe, where he caught the attention of Husqvarna's Head of Motorsport, Robert Jonas, who commented on the move to hire Pourcel, "I am very happy about our newest enhancement of the US factory racing program. Christophe, former MX2 world champion and two times 250SX champion, is known as a very talented rider who requires specific treatment but I believe that our team will be qualified to provide what's needed to make him feel home in the team and well on the bike.  He has a very smooth and technical riding style and good skills how to communicate what he is looking for on his bike setup. We made the deal maybe a little bit at short notice towards the beginning of the outdoor season but I am convinced that he will do very well."