With autumn here, we thought it about time to start hanging up our summer riding apparel and look for some newer 'all-weather' gear. Enter the Oxford Mondial Laminate Jacket – a true dry- and wet-weather bit of kit that easily and quickly transforms when the elements change. The Mondial incorporates a laminate outer shell with Oxford's highest performing 'Dry2Dry' waterproof and breathable membrane, bonded to a tough Nylon construction, while a durable inner lining provides comfort against the skin.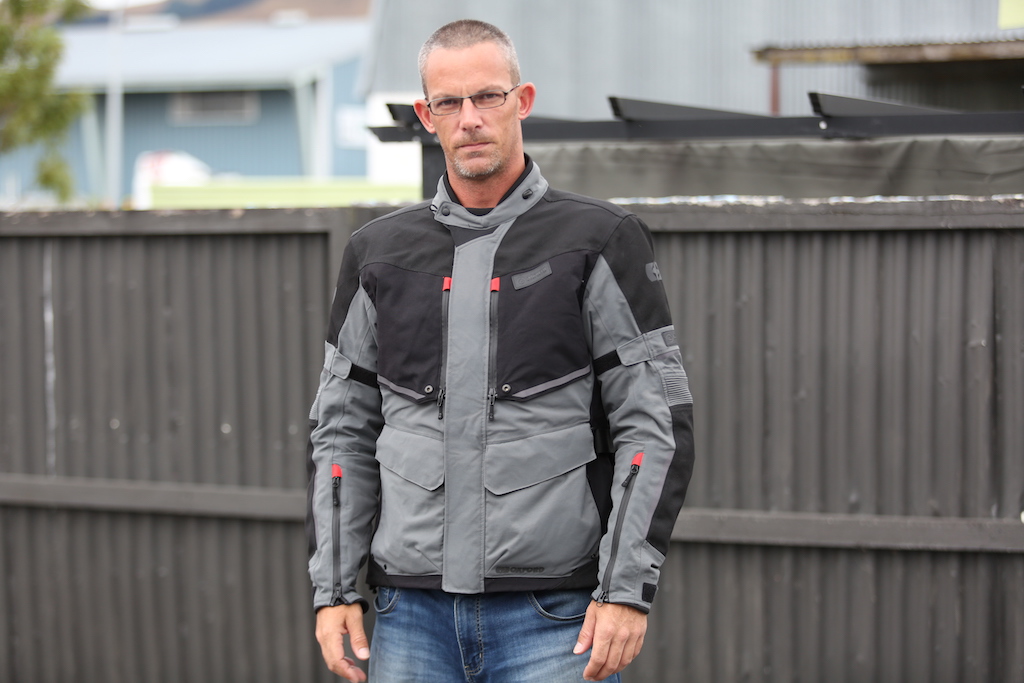 The jacket has four main ventilation areas, opened via zippers – one on each forearm and two on the chest area – for maximum airflow in hot weather. Or close them up when it's colder or wet for insulation and protection from the rain. Hot air is dispelled from the rear exhaust vents on the jacket's back, meaning riders can have constant cooling airflow while they ride.
The 'WarmDry' thermal liner is removable and rolls up tightly meaning you can have it with you if the sun disappears earlier than you expect. The jacket, even with the liner installed, is still exceptionally lightweight, a considerable advantage for comfortable riding whatever the conditions. And in the wet, merely close up all the front vents, and install the WarmDry thermal liner for an insulative layer that will keep you cosy and dry.
The Oxford Mondial jacket features an exceptional level of flexibility to fit different sized riders, with Velcro adjustments on the wrists and upper arms, as well as two waist adjustment straps, and an adjustable neck buckle. It is fitted with CE Level 1 elbow and shoulder protectors, with an extra tough external layer of Nylon on the elbows, over the shoulders, across the back of the neck, and the sides of the waistline for slide protection.
Externally, it has two large lined pockets, one on each hip, with Velcro closures making access easy with gloved hands, and the WarmDry thermal liner has pockets inside both the left and right sides. With the liner removed, the jacket has the same double pockets, as well as a lined zippered pocket for your valuables.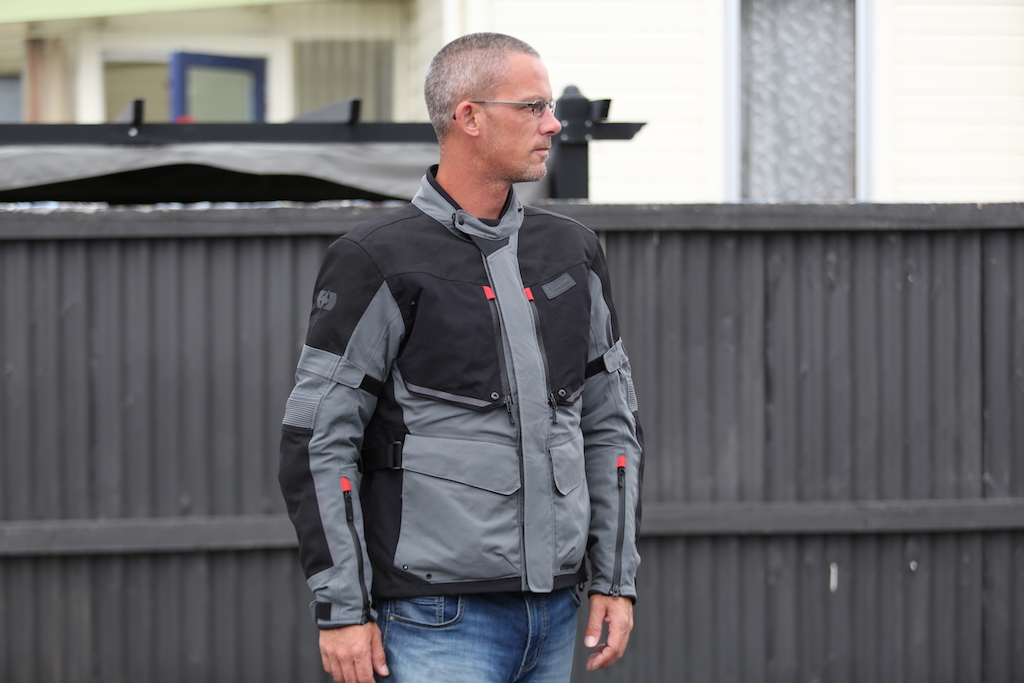 Best of all, the Oxford Mondial jacket looks very subtle in dark grey and black. It's very comfortable and would suit a commuter just as well as it would an all-out adventure rider. We're looking forward to using it heaps in the coming months! Keep your eyes on the magazine or www.brm.co.nz for a more in-depth review in the future.
Tester: Scott | Distributed by: Whites Powersports | Price: $TBC