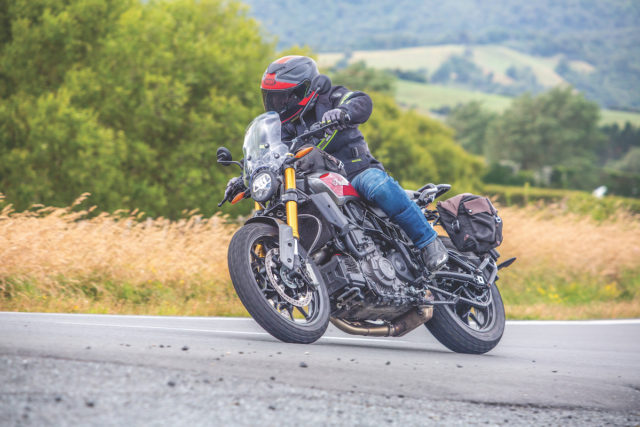 I'm writing this editorial as we make a move to Level 2 from our Covid-19 enforced lockdown and wondering what the 'new normal' the mainstream media keep babbling on about will actually mean. We all have visions we hope it will result in, but in reality, I imagine we'll just keep tracking down the same blind path. The motorways will fill up again, the clear skies will once again be covered in pollution, and the government will tell us all that we should be riding pushbikes. Yeah, I don't know what it is about motorbikes, but there are very few governments around the globe that appear to take us seriously as a cure for many of our daily woes.
But whatever the 'new normal' is, one thing for certain is we need to support the motorcycle industry along with changing our habits to support other local businesses. With motorcycle sales in NZ taking an 87.4% hit during lockdown, it's going to take a while for the industry to recover. And with motorcycle dealerships already a hard business to make money out of, having an enforced period with almost zero sales could well be the tipping point for many. If you are thinking of getting new gear, some parts or even a new bike, don't head to some overseas crowd in an attempt to save yourself a few bucks – shop local.
Obviously, many motorcycle events were affected during the lockdown and we will probably see the ramifications for months and maybe years to come. The NZSBK got called off after three rounds, with Yamaha's Alastair Hoogenboezem taking his first superbike title aboard the YZF-R1. Congrats Al and although it's probably not the way he'd want to take the championship, it's a great achievement.
The closing of events caused a financial strain on our motorcycling governing body, with Motorcycling New Zealand restructuring and having to lay-off two staff including General Manager Virginia Henderson. In what must have been a difficult decision for MNZ President, Noel May, it's now essential for MNZ to find a way to work through the process of getting motorcycle sport up and running again.
I think as a community we did well to fight the urge to ride our bikes during the lockdown, even despite the fact there's probably not another mode of transport that's as self-isolating as motorcycling. But if we did go out en-mass, it would have damaged our image beyond repair at a time where people and businesses were making sacrifices of levels that make not riding your motorcycle pale into insignificance. Now we're back on the roads, we need to keep an eye on the changing conditions, brush up on our skills and not get too carried away with our new-found freedom.
For BRM, the lockdown meant we missed six weeks of printing the magazine. If you're a subscriber, don't fret as your subscription will continue as normal with the correct number of copies remaining. And if you are not, please remember that we are a local business too. Yes, you can get news from all around the world for free online, but with BRM we try and bring you local stories which, unless we commissioned them, would never be told.
Ride safe and wash your hands.
Paul