Pirelli Legends Rider Clinic

Hampton Downs was abuzz with bikes, riders and teams setting up today, all getting ready for this weekend's Motofest. BRM headed along to check out the clinics and chat to the riders who were taking this unique opportunity to gain some knowledge from a stellar line-up of teachers at the Pirelli Legends Rider Clinic and Track Day. And not only that, they then got to practice what they'd learnt, cutting laps of the International Circuit.
The day was divided into three sessions – slow/medium, fast and race – with each group given a timetable which mapped out when and where their classes were to be held in between their sessions on the track.
The teachers for the day were from the crème of the crop when it comes to motorcycling, with Paul Treacy, Mike Sinclair, Graeme Crosby, Steve Parrish and Chris Vermeulen all offering advice in dedicated areas, covering subjects from bike set-up and tyres, making it to the top, media and life after racing.
The team from motorcycle training operation, ProRider, were also on hand to offer advice for safety on the road, and finally (and probably most importantly for this crowd), star of the show, Simon Crafar was on hand to offer advice on how to ride fast using the techniques he's been instructing through his Motovudu academy in Europe.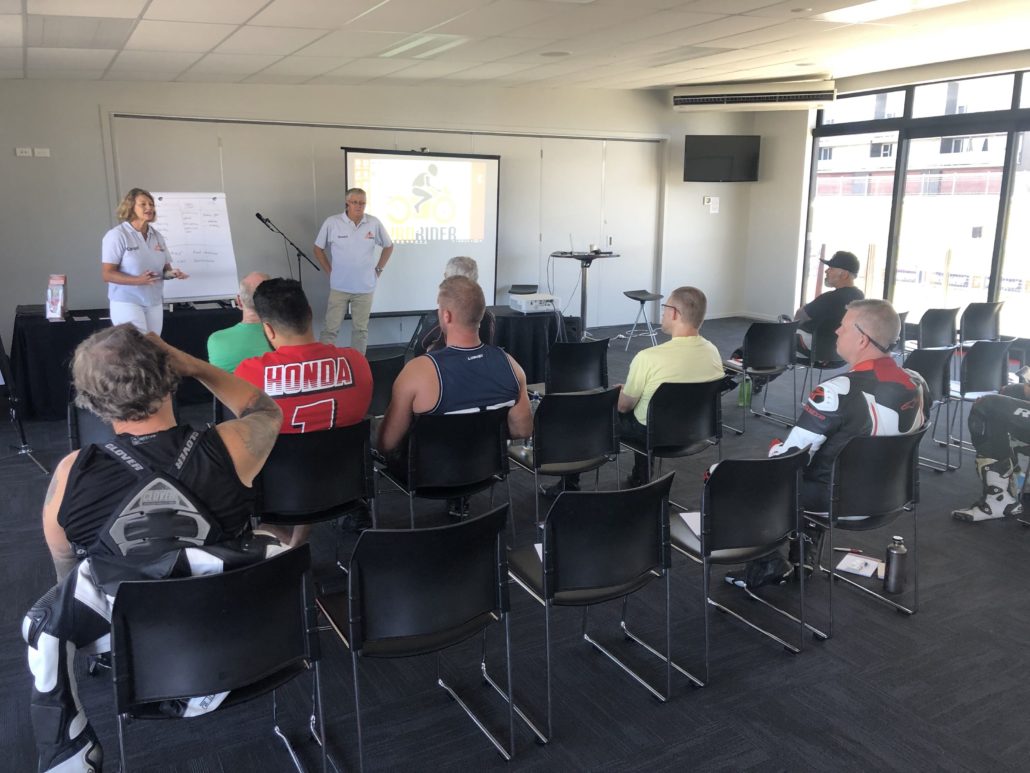 With 30-minutes set aside for track time (i.e. practicing what you've just learnt) and 40-minutes for each 'clinic', it was a full-on day for the 60-or-so riders who booked spots, although I didn't hear anyone complaining!
"It was the easiest and most comprehensive explanation of how to set-up a bike's suspension that I've ever heard," reported one rider. "These guys are such legends and have such a vast array of knowledge, it's a pleasure to learn from them," commented another.
With the upgraded facilities above the Hampton Downs' pit garages offering the ideal venue for each of the classrooms, the day was orchestrated perfectly, with riders of all calibre and speed gaining knowledge from the day.
This was Simon Crafar's first time at Motofest, but it was obvious he was pleased to be a part of such an epic event back home in New Zealand. With a riding career that has featured such major milestones as racing in WSBK for Honda and Kawasaki before moving to Grand Prix and winning a round of the championship at the British GP in 1998 aboard the fire breathing Yamaha YZR500 2-stroke, Simon has plenty of experience to pass on. Following his retirement from racing, Simon first became an Öhlins GP technician  before eventually moving on to coaching riders (and racers) as part of his Motovudu – Dark Art of Performance.
Combined with Simon's easy-going nature and amazing in-depth knowledge of riding motorbikes fast, his 40-minute clinic was a serious drawcard, with the riders hanging on his every word. Simon's technique is quite different to many of the other coaching philosophies out there, with the basis of instruction about keeping well over the front of the bike and trying to limit the amount you move around by setting yourself up for a turn well in advance. He's also speaks a lot about carrying brakes into a corner and trying to make the straight parts of the track as long as possible.
I'm sure it was an eye-opener for many of the riders in the clinic who would consider themselves fast track riders but had never experienced the Motovudu treatment. And with a copy of the Motovudu DVD given to all the riders who attended the Pirelli Legends Rider Clinic, it meant they could build on the knowledge they gained in the classroom in the comfort of their own home.
Weekend Action
With Friday 29th set aside for the racers to use as a practice day for round 3 of the NZSBK series which is taking place as part of the Motofest weekend, the real fun starts on Saturday when the gates open for the public to come and enjoy the incredible amounts of entertainment that Hampton Downs has put together as part of the Mike Pero Motofest weekend.
As well as plenty of racing action from all classes of the NZSBK series, there will also be:
Star insurance Legends Garage and Demonstration sessions
This is your chance to see some incredible machines from yesteryear doing demo laps around the track before being able to get up close and personal in garages 17 – 20.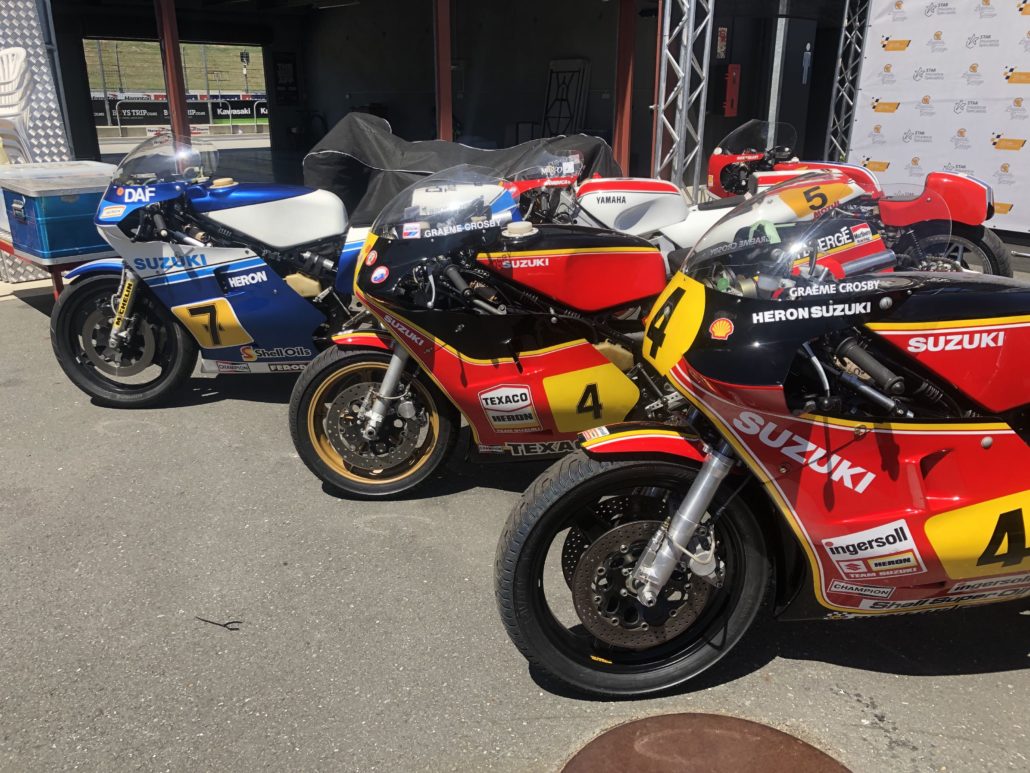 Shiny Side Up
The ACC and NZ Transport Agency-sponsored SSU series heads to Motofest, with Brittany Morrow (Road Rash Queen), Chris Hurren (Gear Safety Expert), Dave Moss (Suspension Guru) and Kevin Williams (Survival Skills) all in attendance.
Shoei Classic Racing
A new race for 2019, this is for 2-stroke machines from the seventies, eighties and nineties and is sure to be one of the most impressive races of the weekend.
Show 'n' Shine
There won't only be bikes on the track. A large collection of some of the best show bikes NZ has to offer will be on display to drool over.
And if that's not enough for you, then Kawasaki NZ are holding a public trail ride on the farmland bordering the Hampton Downs circuit, and there's an incredibly technical trials display area set up on the skid pan.
Check out BRM's Facebook page for more photos from the Pirelli Legends Rider Clinic and Track Day – https://www.facebook.com/BikeRiderMagazine/
For tickets and further details, visit https://www.hamptondowns.com/event/mike-pero-motofest/#clinic
And for the most comprehensive list of motorcycle event that are taking place around the country, head to www.motoevents.nz