The days of old grungy leather jackets and stained denim jeans are long behind us, with the advent of the Hipster generation creating a resurgence in old-school styled models like Triumph's Bonneville, Ducati's Scrambler and Royal Enfield's new 650 Interceptor also seeing a new wave of riding garments to suit.
These riders want to be protected but aren't too fused about puffy Cordura biking jackets and reflective strips. Instead, they want to look cool when they're off the bike and sharp when they're on it.
Leading the way in this segment is British brand, Merlin. Along with a selection of fabulously trendy wax cotton jackets, stylish leathers and armoured jeans, Merlin produces the Axe checkered shirt, which, if you weren't in the know could easily be passed off as a casual garment.
Designed to look like a standard heavy-duty cotton shirt, Merlin has added a protective barrier of Kevlar on the inside to offer abrasion resistance, while also adding CE-approved shoulder and elbow armour. There's also a slot for a back protector, too.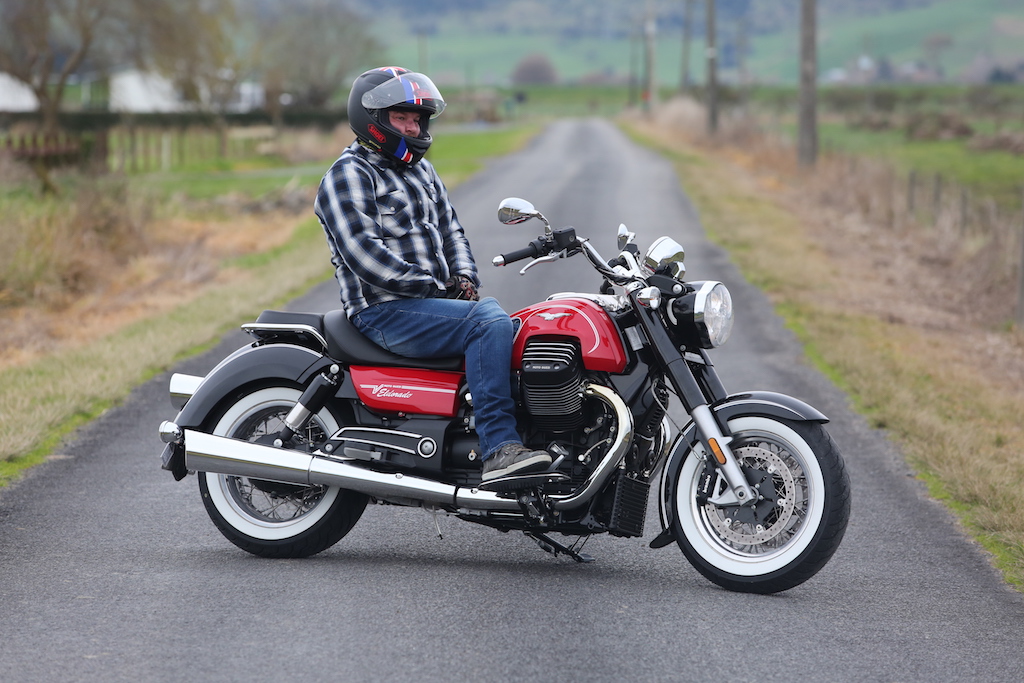 When you've got the shirt on, it's only the armour on the elbows and shoulders that let you know this isn't simply a casual shirt. It feels a little 'Dynasty' with the pads in the shoulders, but it's not noticeable to look at. The cuffs are well-fitted meaning you don't get air blasting up your arm while riding, and the zip plus popper closure at the front also does a good job of keeping the wind at bay. There's even a YKK zip which lets you zip the rear of the shirt to the back of your pants if you've got the corresponding zip fitted.
While it's not a garment I'd be inclined to reach for when going on longer journeys, I'm certainly happy to have the Axe shirt as part of my riding gear for when I'm cruising to the office on a sunny day or heading out for a trip to the local café. The addition of the Kevlar and CE armour makes the Axe shirt feel substantial enough to help you out in the event of a spill and is much better than riding in something stupid like a t-shirt when the weather is cooking.
Add a set of Kevlar jeans, ankle boots and vented gloves, and you can be happy that you're in gear to help keep you cool (and look cool), while also keeping you protected.
Tester: Paul | Distributed by: Eurobike Wholesale| Price: $299 | Check it:  www.eurobike.co.nz